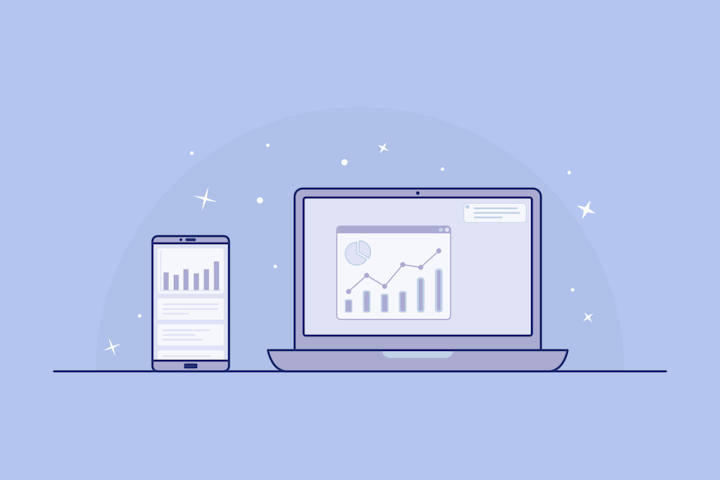 In last year's round-up of the top 20 LEDs Magazine articles, we noted that the LED and solid-state lighting (SSL) sector saw a sharp transition from little quakes to seismic shifts in business model, financial stability, and application-driven technology development. Those qualities continued to inform our industry coverage throughout 2019 — and occasionally resulted in debate amongst our ranks. Opinions have ranged as to whether our efforts to cover Li-Fi, for example, should be directed elsewhere as other applications such as indoor agriculture and health and wellbeing began to trend in uptake for LED-based SSL.
When reviewing this year's top 20, one thing was clear: Breaking business developments tended to trump research and technology news. I'm comfortable suggesting that many have been following the activities of specific players in the SSL industry to see how corporate change would play out. For instance, our Mark Halper has written many stories this year marking the developments in the long journey to Osram's acquisition — and that somewhat bumpy road hasn't been fully paved yet, as he recently reported. And early in the year, we reported that Eaton's lighting business was to be spun out as an independent company, while six months later we learned that Signify was buying that former Cooper Lighting business, which would boost sales in the Professional lighting segment and save the company millions of dollars in the first few years due to cost synergies. And you'll find plenty more M&A and corporate management activity news populates the list below.
Turning to the method, as we have every year, we looked at traffic reports for the number of visits to article pages to determine popularity. However, as we did with last year, within that initial list, we pulled together some of the related stories, such as you will see with the Osram events, within the commentary that follows the top 10. And we would remind everyone that although there are plenty of articles that get traction because of publishing earlier in the year, this method delivers a fair representation of the popularity of certain themes and trends.
Will 2020 be the year we stop arguing over the commercial viability of Li-Fi? Does Bluetooth see a big push into lighting coming soon? Who is next to make a big business deal? How is acquisition and consolidation making an impact on market growth and technology development? We're looking forward to finding out and reporting next year.
Top 20 articles of 2019
1. Osram confirms it's in talks to be acquired, and overhauls an IoT segment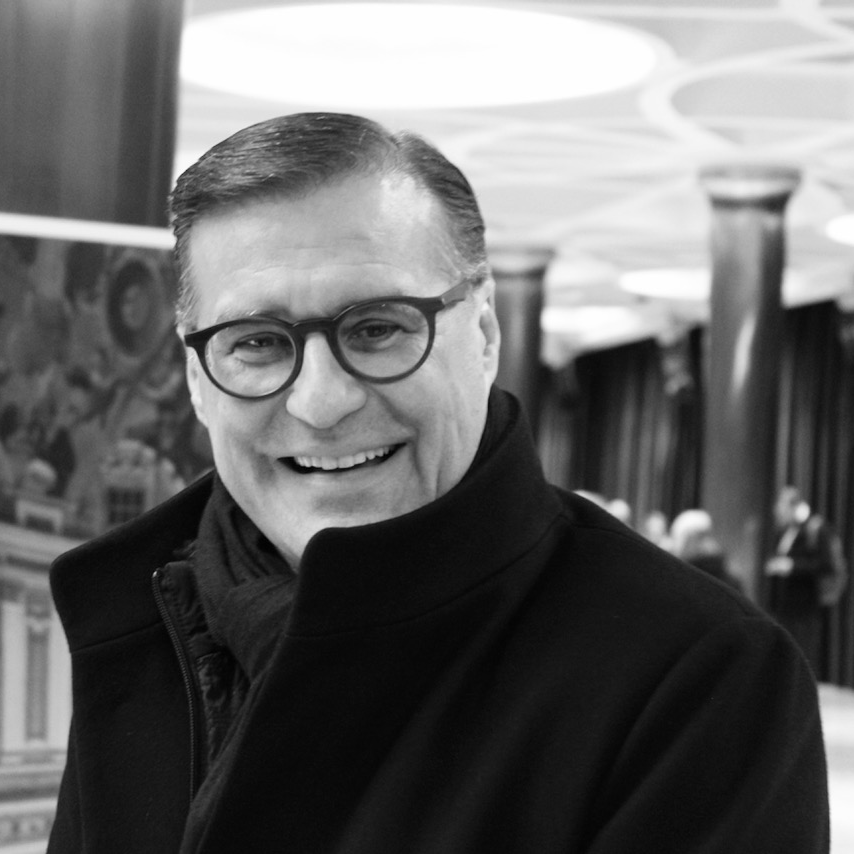 Photo credit: Image courtesy of Mark Halper.As previously mentioned, the development of this acquisition story has been a nearly year-long saga already. In early 2019, we saw the leapfrog of related news such as first the announcement of job reductions by the 100-year-old stalwart, then revelations of interested buyers Bain Capital and the Carlyle Group. Following on, Osram continued to make headlines with its down 2019 revenue forecast and then the announcement of sensor company ams making a play that is now in a tight deadline stretch for approval. It remains to be seen how the final deal could impact the future that CEO Olaf Berlien outlined in late February when he claimed, "Osram continues to transform, from a lighting company to a high-tech photonics company."
2. Signify will acquire the Eaton SSL business Cooper Lighting Solutions
If we are talking about time being a boon to a story's popularity, then this particular item gained traction specifically on interest in the large parties involved. Last year, Signify re-branded to distinguish itself from former parent Royal Philips, and then reported some financial struggles from late 2018 through early 2019. As mentioned earlier, Eaton had declared its intent this past March to launch the lighting business as an independent, publicly-traded public company. Undoubtedly, acquisitions will continue to align businesses like these with other appropriate portfolios — and infuse them with funds and support for innovation.
3. Sapphire Awards finalists forge new paths in solid-state lighting
The January announcement of the technology finalists in the 2019 Sapphire Awards gained the most views, but the Illumineer of the Year finalists as well as the breaking news on the winners were right behind. So we've combined those as outlined above. We continue this program to extend recognition to the innovation in form and function that the LED and SSL industry pursues with a passion. From one year to the next, what might be considered "novel" may vary — from advanced integrated controls to light quality to enabling applications beyond illumination for visual acuity. Thus the excitement remains for us and apparently for the audience as well.
4. GE officially exits commercial smart lighting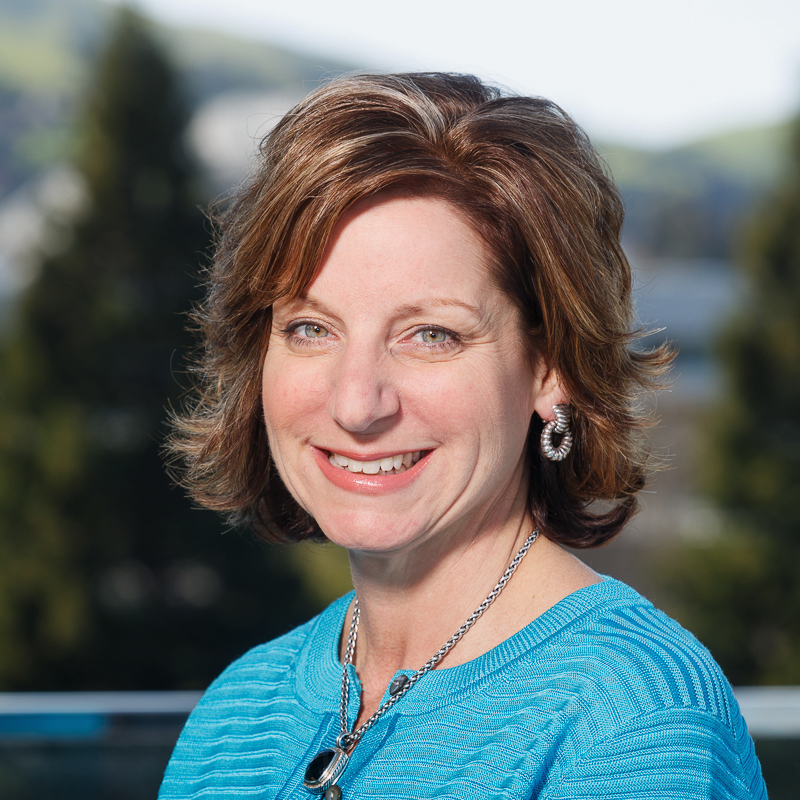 Photo credit: Image courtesy of Current, powered by GE.The close of Current's sale to private-equity firm American Industrial Partners marked the end of the behemoth General Electric's connection to the commercial smart lighting business. As noted under the Signify/Eaton news, it comes as no great surprise that some parent companies are choosing to break ties with niche businesses. The prior identity and mission of Current was a bit difficult to understand at times, but it just so happens that new parent AIP has taken steps to recalibrate the organization as a lighting-focused company, with a side of smart technology, once again.
5. Former Acuity IoT boss makes headlines
Internet of Things (IoT) stories seem to grow in popularity every year. Back in September, LEDs reported on executive moves at Acuity Brands, with the most noteworthy being the departure of Atrius leader Greg Carter. As Mark Halper reported, Carter was responsible for Acuity's assertive moves in connecting lighting with IoT functions and services, and leveraging building analytics, particularly in the retail environment. In the same story, Halper reported that Acuity had acquired Canada-based lighting manufacturer The Luminaires Group (TLG), which broadens the company's lineup with additional brands including a-light, Cyclone, Eureka, Luminaire LED, and Luminis, which generally serve in architectural lighting projects.
6. Signify ratchets up the Li-Fi trials, pureLiFi cranks the speed
We've indicated already a bit of internal disagreement on how soon — or whether — Li-Fi will make a commercial dent. But big companies like Signify are already banking on the communications technology, and specialists like pureLiFi have a vested interest in making the enabling hardware small enough to fit into computers and increase data transfer to gigabit speeds. Indeed, you'll see another article in this top 20 with a bold executive-level statement about the future of Li-Fi.
7. Smart bulb pioneer LIFX acquired by IoT services specialist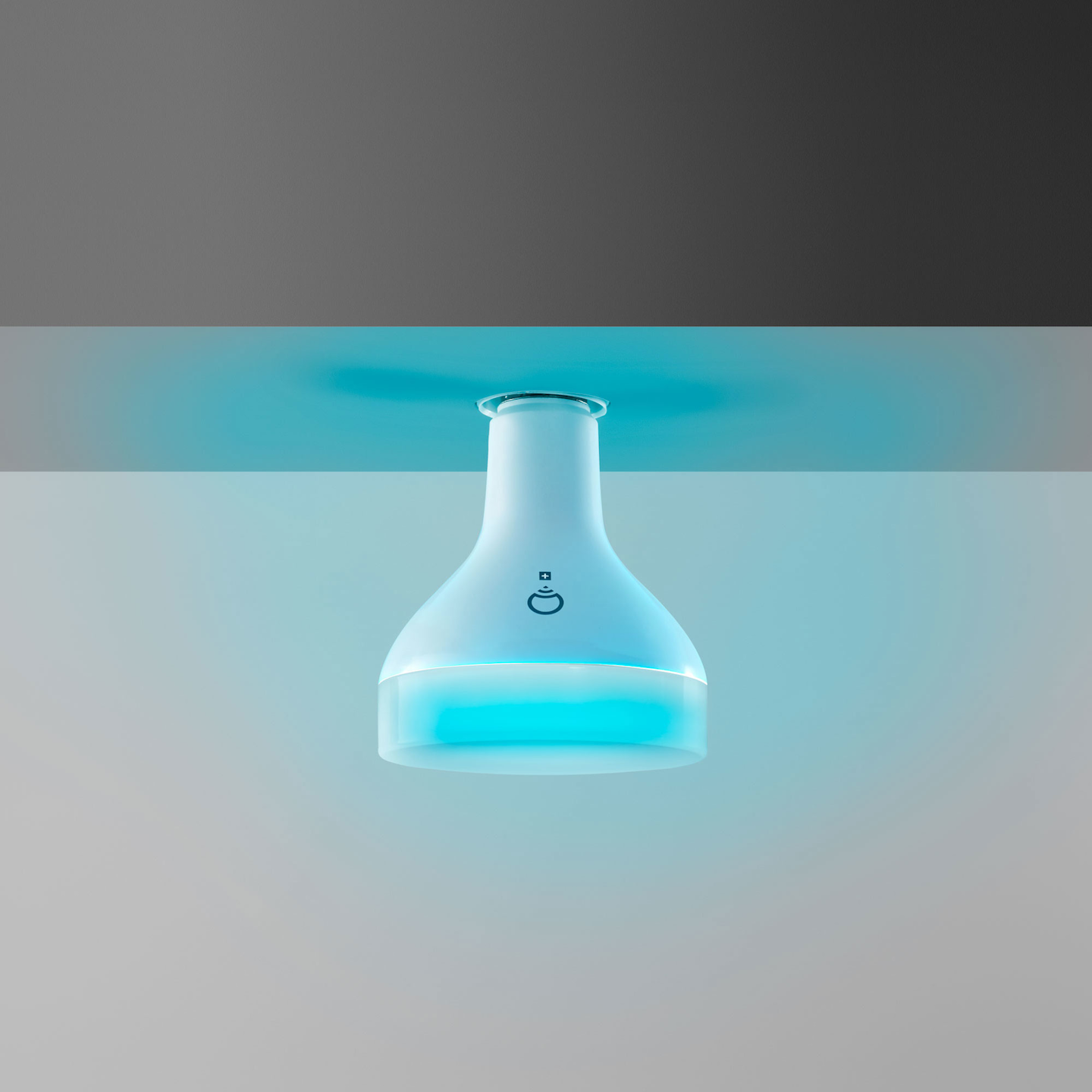 Photo credit: Image courtesy of LIFX.Our standard party line on crowdfunding is that we don't really cover it — the reason being that many such startups fail to reach true commercial volume successfully. Well, LIFX was one of those rare instances in which a crowdfunded startup managed to reach real production viability. And although the company found a foothold in the home smart-lamp market, its hardware first approach has fallen by the wayside as lighting companies strive to achieve IoT integration with data services. The acquisition by Australian IoT and energy services specialist Buddy aims to incorporate LIFX smart lamps as nodes in smart sensing schemes.
8. Employees say lighting affects their productivity
More surveys and new studies are coming out in support of lighting designed for human wellbeing and productivity. The cited article's survey data is based on participants' perspectives and not necessarily objectively measurable outcomes. However, some studies — such as a recent experiment conducted by the Lighting Research Center that was designed with precise light output to achieve circadian stimulus characteristics — are encouraging new ways to use carefully considered light cycles to improve wellbeing during the day and even into the nighttime sleep cycle.
9. Out with 'human centric,' in with 'nutritional light'
There are some industry insiders who believe that the market is slow to move on human-centric lighting and therefore a shift in commercializing the concept needs to happen. Enter longtime SSL veteran Jan Denneman, who spent many years with then-Philips Lighting, as well as working on the industry association side at LightingEurope. Denneman's foray into advocacy outside of LightingEurope began with a redefinition of human-centric to "nutritional light," which he says will need to become as commonplace as healthy food that sustains the body and brain. It seems the concept is intriguing, but whether it will become reality remains in the hands of the SSL industry.
10. Over 1,000 companies now pay Signify for rights to luminaire and lamp technology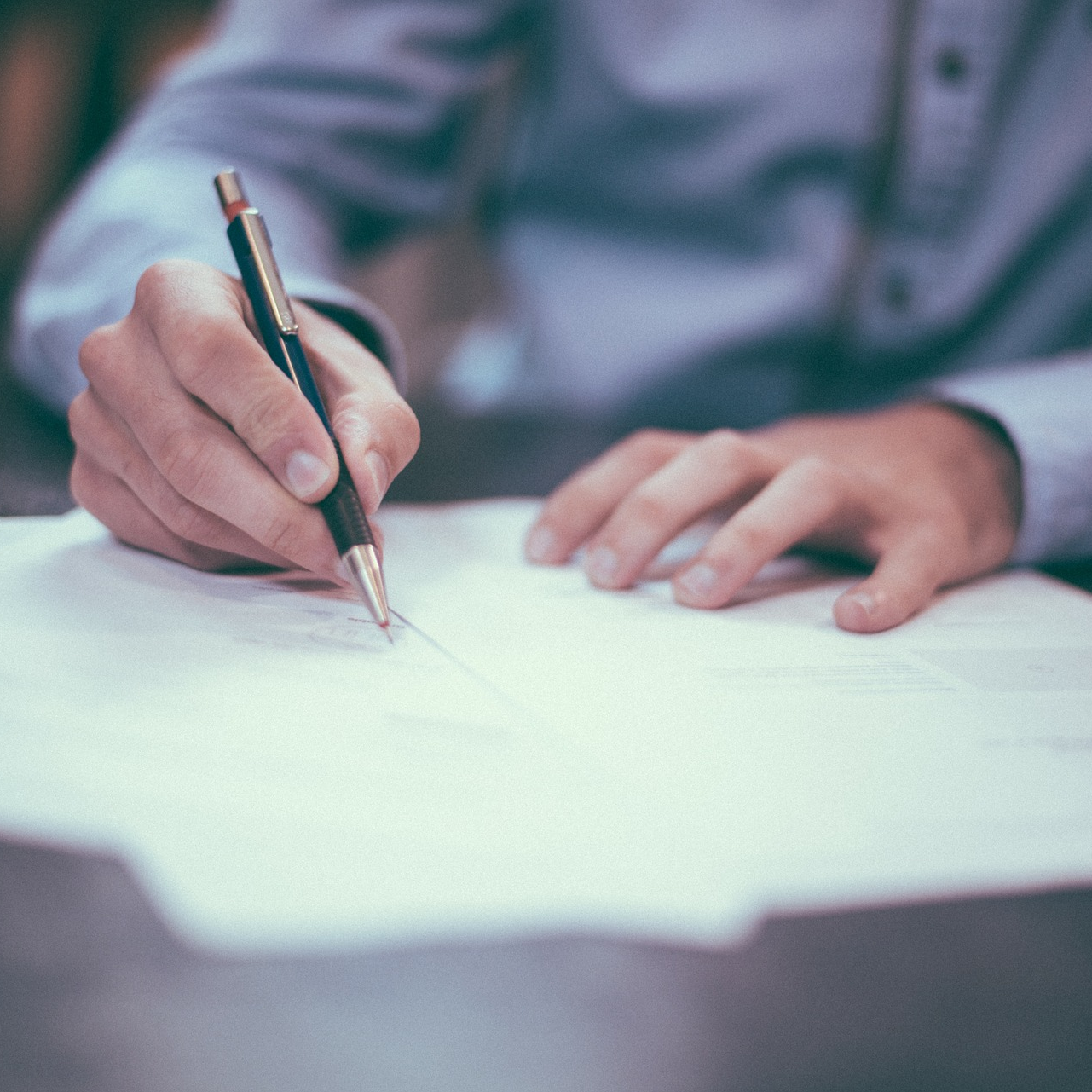 Photo credit: Image by Free-Photos via Pixabay; used under free license for commercial or noncommercial purposes.Finally, in our last of the commentary, there was a momentary pause when this hit the top of the list — not because the coverage wasn't worthy of attention, by any means, but because of the implications laid out by Halper. When even the world's largest lighting company has reported that recent financial quarters were not as positive as expected, revenues besides physical product become critical. And more than 1000 corporate entities are leveraging the intellectual property developed by Signify, which helps to build a strong licensing stream.
11. Is it time to say goodbye to blue-pump LEDs?
12. St. Peter's Basilica relights with LEDs
13. Oil and gas industry issues circadian lighting guidelines
14. Zumtobel CEO: "Li-Fi will play a decisive role"
15. Horticultural LED demos at LightFair illustrate the emphasis on red spectrum
16. LED business news: Cree sells lighting unit to Ideal; Amerlux, Echelon, and more
17. Target finally confirms that Acuity provides the IoT lighting
18. Security giant Securitas wants to redefine the way lights deter the burglars
19. University of Basel publishes sleep research tied to Seoul SunLike LEDs
20. Experts examine plant response to SSL and market potential at horticultural conference
Stay informed with the latest LED & lighting business, applications, and technology news — Subscribe to LEDs Magazine e-newsletters to get updates delivered straight to your inbox, and see what the next year brings.