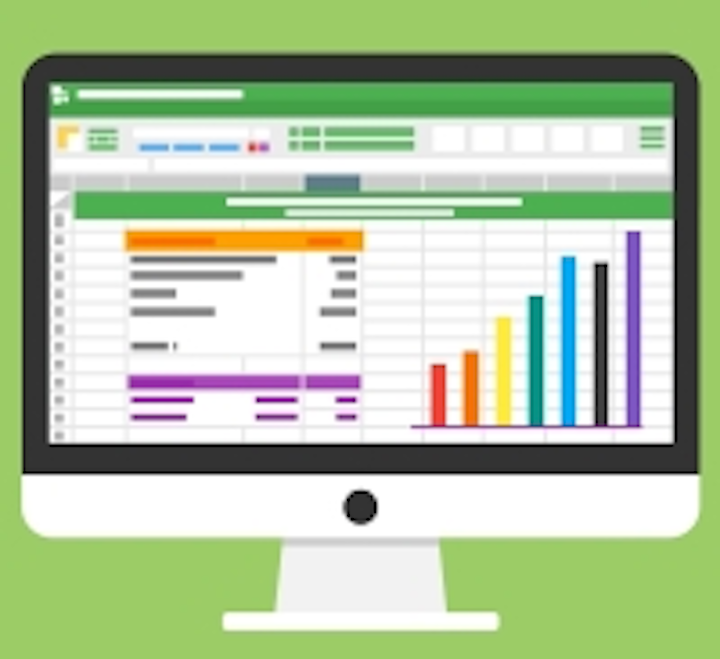 A disruptive transitional period in the SSL business has made itself apparent with many of the top articles viewed by our audience in 2018.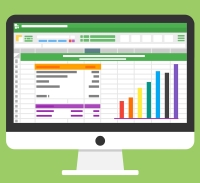 LEDs Magazine top 20 stories of 2018 mark significant changes in solid-state lighting businessIf 2017 was the year that represented the tremors of solid-state lighting (SSL) business shake-ups, then 2018 marked several peaks of seismic shifts. As we noted in the top LED and lighting news round-up last year, the slow progress of connected smart lighting continued to influence the business activities of many top players in the global lighting market. Unsurprisingly, we see several of the largest companies repeat in news: Such familiar names as Philips Lighting (more on that transition below), Osram, LEDvance, and GE/Current made big headlines with breaking stories on business identity, leadership changes, shifting market and technology focus, and sales/acquisition reports.
Per usual, we note that the top stories are analyzed by their total traffic numbers on our website, so of course some articles published earlier in the year have had more time to collect page views. However, because many of the news stories are related, this year we've opted to combine a few of them below with links to the additional related content in the top 10 commentary. For example, as implied above, the biggest story of the year in terms of readership was the initial announcement that Philips Lighting would be changing its name to represent the shift toward a digital strategy and services-based business model. At that time, we had yet to learn what that name would be, and since the March follow-up story also received much attention, instead of breaking it out into the full top 20 list, we've included those details in the commentary that accompanies the first Philips story down below.
Application stories and technology features do make their appearance in our top 20. As you'll see, the intersection of smart lighting and the health and wellbeing focus have crept closer and closer, with at least one of our 2018 features by Lighting Research Center director Mariana Figueiro bringing that concept front and center (#15 below). Keep reading for more on 2018's top 20 stories on the LEDs Magazine website.
Top 20 articles of 2018
1. Philips Lighting will be no more: It's changing its name
In early February, CEO Eric Rondolat revealed that the world's largest lighting company would change its name to reflect the importance of the shifting strategy to connected lighting and Internet of Things (IoT) services. Contributing editor Mark Halper observed that the announcement came on the heels of a growth year for Philips and one in which it continued to build on its portfolio of services and Internet-connected products and platforms. Later in March, we learned that the company would be renamed Signify, and the year proved out the company's march toward a connected services-based model with the launch of its Interact IoT platform that collects data and enables building owners and facilities managers to analyze the insights into building systems and user behavior. Finally, Signify made its transition to the new moniker in May.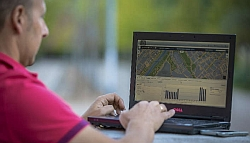 2. Coming soon: Wall controls for Philips Hue
As March rolled in, Philips announced new wall controls developed via new Friends of Hue partnerships. Despite the fact that many have opined that connectivity spells death for the conventional light switch, the Hue partners rolled out the announcement with the expectation that the new offerings would appeal to those who prefer a tactile switch over app-based control alone.
3. Osram plans to exit luminaires business, focus on high-growth technology
In July, another of the top companies in lighting announced that it would no longer sell luminaires, as Osram Licht AG sought a buyer for its Lighting Solutions business unit. This came after a less-than-stellar earnings forecast update in which Osram warned that fiscal 2018 revenue would come in lower than expected, with the global economy making a mark on the company's earnings and the transition to a technology-heavy business model instigating some growing pains.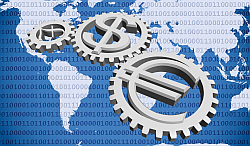 4. GE moves Lighting and Current closer together as it shops them
The GE business has had a rather strange period of business activity over the past several years. After launching the energy-focused Current, powered by GE unit back in 2015, the company appeared to struggle with the legacy lighting business and the new services focus. In this January story, GE reported in its financials that it was treating revenues from the lighting business and the Current unit as one business segment called Lighting. As we moved into February, the company sold off its EMEA operations. As spring moved into summer, Halper observed that GE was quietly transferring lighting activities to Current while energy technologies were moved to other GE businesses. During the fall, in a somewhat head-scratching move, Current announced price increases on lighting offerings such as fluorescent tubes and legacy lamps as well as LED luminaires. The announcement appeared to mark Current as a lighting provider rather than the energy services and products supplier it was intended to become.
5. Siemens re-enters the lighting business, via the IoT
A previously-departed name in the lighting business, Siemens made its way back into the game by picking up several IoT and data-focused companies in order to offer connected lighting and building controls platforms. One acquisition in particular made us sit up and take notice — the absorbing of Enlighted, a digital controls developer whose founder was recently recognized with an LEDs Magazine Sapphire Award.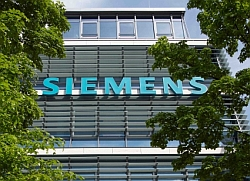 6. Royal Philips ramps up its lighting business. Yes, that Philips.
The appearance of this Royal Philips news story raised an eyebrow; since it was posted so recently, we hardly expected it to gain enough traction to be included. But it certainly indicates that any business activity outside of the expected players causes our readers to perk up and take note. Since Royal Philips hasn't been deeply involved in the SSL market of late, it's interesting to see the company working in VCSELs (vertical cavity surface-emitting lasers), which will potentially serve in applications such as medical equipment, facial recognition electronics, and even autonomous vehicles.
7. LEDvance launches Bluetooth mesh-based smart LED lamps coincident with CES
Despite evidence that Bluetooth Mesh has been slow to penetrate the connected lighting market, LEDvance saw fit to release a lineup of mesh-enabled LED lamps in its Sylvania Smart+ portfolio. The multiple form factors and interoperability seem like a smart play in an area where consumers would certainly want assurances that their smart devices can be networked together seamlessly.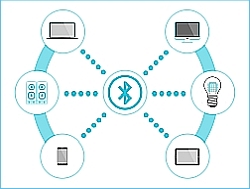 8. Signify still sells lights! Unveils some 20 new Hue models
Signify showed it's still committed to advancing the Hue smart tunable lighting with a slate of new additions in late summer. As the company has demonstrated its awareness of interactive entertainment lighting for consumers, it launched several lamp models that take their cues from video games and home theater displays to create an immersive lighting experience, in addition to new controllable indoor and outdoor luminaires.
9. Reconsider UV-C LED lifetime for disinfection based on development decisions
Product development in the field of lighting for health and wellbeing is not restricted to visible light applications. A product management expert contributed this feature on considerations that could propel UV-C LEDs past the lifetime hurdles that have given some OEMs pause when looking at design options for disinfection products.
10. Zumtobel cites 'gross negligence' as reason for firing CEO
In a bit of a strange twist, after former Zumtobel CEO Ulrich Schumacher left the company in February, both parties made statements about the breakup in response to legal actions initiated by Schumacher. The LED lighting company's financials took a deep dive as the fiscal year ended April 30. That information was shared in the linked February story, where it was also noted that Schumacher and previous CFO Karin Sonnenmoser had already offered to resign a month earlier. Zumtobel had cited a soft UK market and "aggressive price competition" for the downturn in earnings.
11. Is 3-D printing the next frontier for the LED lighting industry?
12. Osram's new Malaysian LED chip plant: It's not just about lighting
13. LED efficacy, UV, and plant feedback highlight horticulture presentations
14. IoT lighting controls unlock new features and functionalities in specification
15. The time is now for the IoT to advance lighting for wellbeing
16. LEDs light more baseball venues for 2018 MLB season
17. Philips steps up its commitment to Li-Fi, with trial in Paris
18. Osram debuts Lightelligence IoT platform architecture at L+B
19. DOE studies power losses over cable runs in PoE-based smart lighting systems
20. Researchers present circadian metrics and health impact of LED light at HCL conference
Stay up to date with the latest LED & lighting business and technology news — Subscribe to the LEDs Magazine Weekly e-newsletter to get it delivered straight to your inbox, and see what the next year brings.