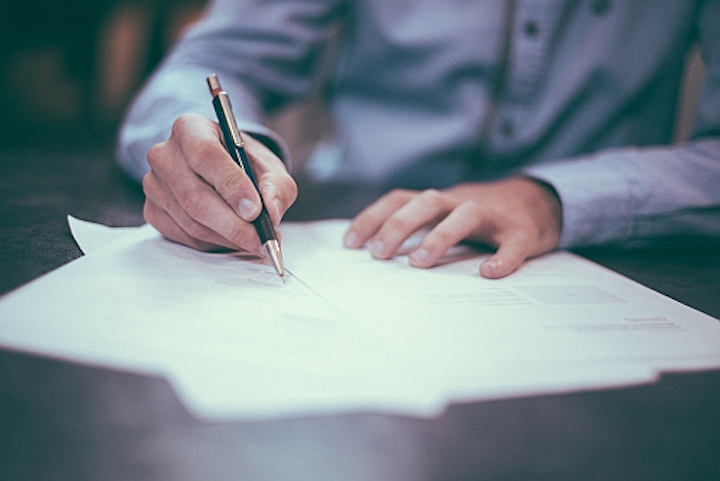 With industry business models in serious flux, it helps to have a revenue stream from intellectual property.
In an era of declining sales for the lighting industry, a portfolio of technology licenses might come in handier than ever. In that sense, things are looking flush for Signify, which said the number of companies paying it for intellectual property (IP) related to LED luminaires and bulbs has surpassed 1,000.
The world's largest lighting company, formerly called Philips, credited 150 new innovations with pushing the number up from the 900 it had announced last May, as the licensees in its EnabLED program continue to grow.
"Our EnabLED licensing program allows members to speed up their product development, reduce time to market, increase sourcing flexibility, and become more cost effective," said Frank Bistervels, Signify's head of intellectual property.
Bistervels said EnabLED licensees include small-to-large companies, and that the innovations "related to filament-based LED products, warm dimming incandescent emulation, omnidirectional lighting for LED lamps, LED glare reduction, asymmetric LED light output, uniform mixing of LED colors, and connected LED lighting technology."
Those developments mark significant expansion from a decade ago, when the focus of LED innovation was on colored lighting for the architectural and theatrical markets, he said.
Signify now has over 1,000 signatories in its EnabLED licensing program.
Bistervels was confident that Signify IP licenses will increasingly apply to areas that many people believe represent lighting's future — such as tunable lighting, used in horticultural applications to improve plant growth or in ambient illumination with human-centric lighting techniques, in which spectral light output can be customized and varied to support human wellbeing and biological rhythms. The IP will also be key to schemes in which LED lights outfitted with sensors and communication chips become part of the Internet of Things (IoT) as they collect data and route it to cloud computers for analysis.
"Looking forward, we believe that some of the technologies we share will contribute to additional capabilities and intelligent LED lighting products such as tunable white, human-centric lighting, and innovations in connected lighting," Bistervels said.
Signify would not disclose how much revenue it receives from EnabLED license fees or what its projections are.
But the revenue stream is important as Signify, like all lighting companies, looks for new business models now that long-lasting LEDs have deprived lighting vendors of their longtime reliance of selling bulbs, luminaires, and their replacements.
Company-wide sales for 2018 fell 8.7% to €6.36 billion ($7.21B), adjusted 2018 EBIT fell by 4.4% to €640 million ($726M), and both EBIT and net income tumbled by 7.2% to €410M ($465M) and €261M ($296M), respectively.
Comparable sales slipped in the fourth quarter ending Dec. 31 to €1.73B ($1.96B), although cost-cutting measures supported positive earnings for the period, as adjusted EBITA inched up 3.2% to €214M ($243M) EBIT (income from operations) and net income soared by 132% to €173M ($196M), and net income rocketed by 216%, to €119M ($134M).
The entire lighting industry is struggling. Osram, the world's second-largest lighting company, could soon be acquired by private equity firms Bain Capital and Carlyle Group. Smart bulb pioneer LIFX was acquired this month by IoT specialist Buddy Platform Limited. In November, GE agreed to sell its Current smart lighting and buildings group to American Industrial Partners, as it continues to seek a buyer for what's left of its traditional lighting operations.
MARK HALPERis a contributing editor for LEDs Magazine, and an energy, technology, and business journalist (markhalper@aol.com).