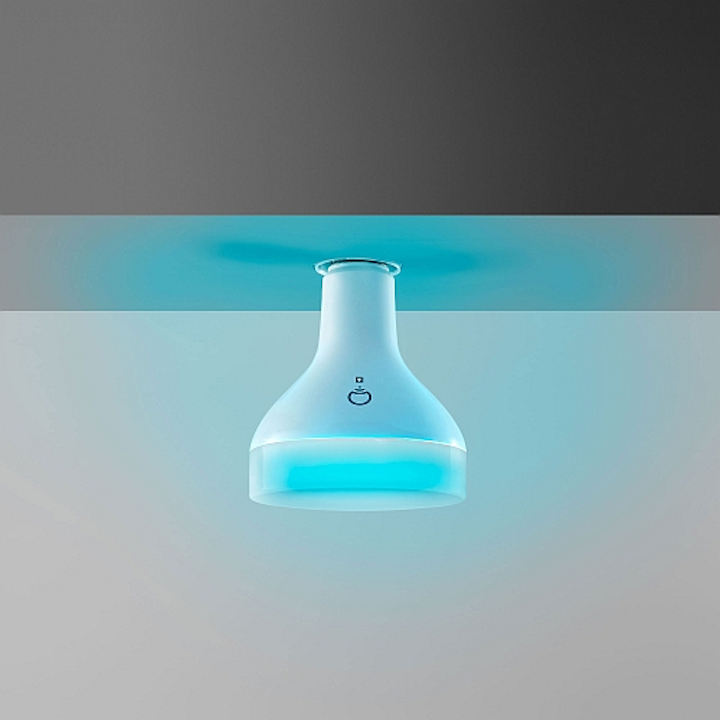 Once a crowdfunding darling, LIFX was losing money with its hardware approach. It will now be part of a broader smart buildings and services company called Buddy.
Seven-year-old LIFX, a pioneer and one-time darling of the smart lighting movement, has agreed to be acquired for a mere $51 million, as it struggled to make money and never really established value as a data or service company, instead surviving on a hardware business model. (While LEDs Magazine does not typically cover crowd-funded products, we have reported on some of the LIFX offerings over the years as they became commercially available, such as in our techno-gift feature in 2015.)
Internet of Things (IoT) energy and building operations company Buddy Platform Limited said in an Australian Stock Exchange (ASX) press release that it will pay AUS$37.3 million (US$26.5M) in cash to LIFX's majority shareholder, Luminous Wide Limited, and AUS$34.5M (US$24.5M) in stock to the remaining investors, which include Sequoia Capital, Qualcomm Ventures, and Blackbird Ventures, among others.
Buddy, with main offices in Adelaide, Australia and in Seattle, described itself as "a leader in IoT and cloud-based solutions for making spaces smarter." As such, LIFX and its smart bulbs should be a good match, as lamps become smart nodes on smart building networks that both respond to and help collect data that supports more intelligent operation not only of lighting but of other building systems such as heating and cooling, security, asset tracking, and space and property management. Buddy has an energy management offering called Buddy Ohm.
The lighting industry as a whole is trying to shift to an IoT model in which the true financial value of its operations comes from the data its products collect and build up in the cloud. Thus, the industry's two largest companies, Signify and Osram, are building up information technology and data operations, which Signify calls Interact and Osram Lightelligence. Both companies are trying to use data to leverage a service business model, replacing hardware-driven sales. The process has been financially challenging, as seen by the latest reports released last week by Osram and several days prior to that by Signify.
Redwood City, CA-based LIFX never seemed to forge a data or service approach. Founded in 2012, it was an early innovator in the smart lamp business, developing lamps that offered millions of color variations and that could be controlled digitally in an ever-increasing number of ways via apps; the Internet; and voice controls using any number of systems including those from Google, Amazon, and Apple; and from afar.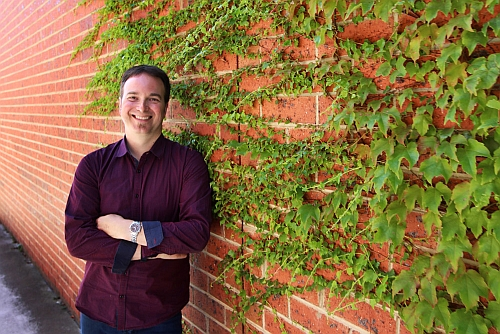 LIFX co-founder and chief technology and product officer Marc Alexander (above) is joining IoT energy and building services provider Buddy, which will try to blend LIFX bulbs into IoT services schemes. (Photo credits: Aaron Blakemore, LIFX.)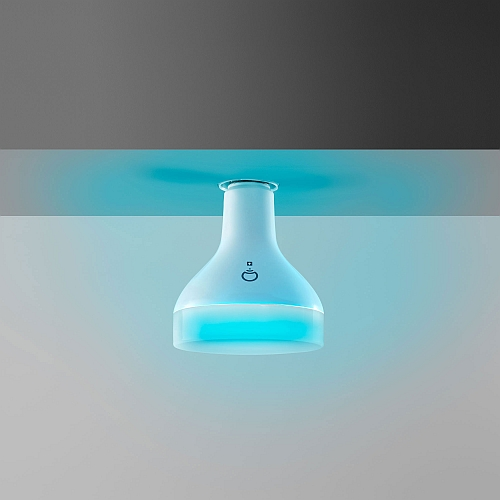 Smart bulb pioneer LIFX acquired by IoT services specialist
With its focus on the home market, LIFX has long had to convince consumers to pay big prices for bulbs that, although they are "smart," are priced well above the amount that the average consumer might pay for more standard lighting. For example, one LIFX bulb is currently selling on the Amazon UK site for £34.99 ($45).
LIFX has indeed established a wide retail presence, selling globally online and in physical storefronts, claiming to have sold nearly 2 million lights in more than 100 countries since 2015, and to have grown revenue between 70% and 100% annually in the process.
And it was an early success story in the crowdfunding trend, having famously raised $1.3 million on Kickstarter in a few days back in 2012.
But it has all come at a cost. In the ASX release, Buddy revealed that after taxes and in Australian dollars, LIFX lost AUS$4M (US$2.8M) in 2016, AUS$3.3M (US$2.3M) in 2017, and AUS$4.7M (US$3.3M) last year.
While Buddy said it "will be focused on helping LIFX expand production to fill the growing demand for LIFX lights around the world," it also intends to blend LIFX into a data and services scheme.
"The 1.8 million sold LIFX connected lighting products can become energy and sensing sources for Buddy Ohm and enable a residential Buddy Ohm offering in the future, while bundling lighting with Buddy Ohm will open up the commercial market for LIFX lights (which have historically been consumer/residential only)," the company said. "Buddy and LIFX may in the future release new lighting form factors, sell lighting via new models, and have the ability to drive a service revenue stream on top of the one-time sales model of LIFX lights today."
Buddy said that LIFX chief technology and product officer Marc Alexander, a LIFX co-founder, will join the Buddy board of directors. It did not mention other LIFX executives or employees. Co-founder and former CEO Phil Bosua, the face of the company in its Kickstarter and early days, left in 2015.
The $51 million that Buddy is paying pales in comparison to the value that companies can carry when they are true data vehicles in today's data-driven economy. WhatsApp, for instance, fetched $19 billion when Facebook acquired it in 2014, when WhatsApp had 55 employees.
MARK HALPERis a contributing editor for LEDs Magazine, and an energy, technology, and business journalist (markhalper@aol.com).
*Updated Feb. 12, 2019 for photo detail and additional links.