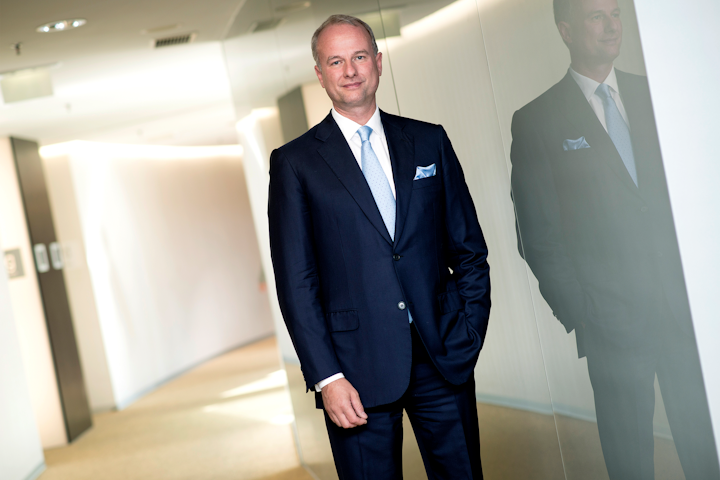 Ever since the lighting industry decided to go "smart" by connecting its wares to the Internet, it seemed only a matter of time before the information technology industry would make a play for a big LED company.
That moment arrived this month when a relatively little known, large IT company out of Austria elbowed its way into the action surrounding the corporate sale of industry number-two Osram,
As LEDs Magazine reported, Osram is now hoping to finalize a €3.48 billion ($3.91B) corporate sale to a holding company formed by private equity firms Bain Capital and Carlyle Group.
But for a fleeting moment, sensor maker ams, based in Premstaeeten, was going to bump Bain and Carlyle out of the way, as reported by Reuters.
And Osram was listening.
"Like any listed company, Osram is in constant contact with existing and potential investors," an Osram spokesperson told LEDs Magazine when we asked whether ams had indeed made a bid for the company. "In general, we cannot give any information on individual talks."
In other words: Osram did not deny that it was talking to ams.
The sensor company itself was more forthcoming, issuing a public statement earlier this week, about two weeks after Bain and Carlyle made their offer.
"AMS confirms that it has been engaged in discussions with Osram Licht AG regarding a potential transaction as ams is constantly evaluating potential opportunities in light of its technology-led strategy," the company stated. "AMS requires opportunities to be strategically compelling and demonstrably value enhancing in order to consider pursuing a M&A transaction. However, following an evaluation of recent developments ams does not see a sufficient basis for continuing these discussions with Osram Licht AG."
Wait a minute. A-M-Who?
AMS. Or as the company seems to prefer, ams. It is a €1.4B ($1.6B) public company with about 9000 employees. The company makes sensors of all sorts, including CMOS, MOX and optical, among others. Its markets span smartphones where Apple is a big customer, automotive, health equipment, and machine vision, to name a few.
Now, to come clean. We started out calling ams an IT company. It is. But as a sensor outfit getting more and more into optical sensor technologies like vertical cavity surface-emitting lasers (VCSELs), they are moving into the hybrid territory of both IT and lighting. It's the same mix that defines Osram these days, only Osram is coming from the opposite direction as it backs into a technology identity from its optical and illumination roots.
Thus, the synergies between Osram and ams are obvious. They have plenty of crossover, as between them they chase newfangled sensor applications such as autonomous vehicles, fitness and heath devices, smartphones, facial recognition and other security processes, health monitoring and diagnosis, virtual reality, robotics and more. VCSELs, an important part of the ams stable, also factor heavily in Osram's plans these days, to go along with LEDs. 
Both companies also know a thing or two about market difficulties. LEDs has chronicled Osram's many financial warnings and profit declines including a €91 million ($102M) second-quarter loss reported in May, all part of the general travails of the lighting industry. For its part, ams is going through some tough times. Subdued smartphone demand including iPhones, and other challenges like a slowing China market, led to a 92% profit plunge in 2018, to €10.8M ($12.1M) from 2017's €129.6M ($145.5M).
But to stay on point, it is interesting to see the IT world taking an active interest in lighting. The writer of this article remembers rhetorically asking as far back as 2014, "How long before Google owns the lighting industry?" Five years later, there have not been a lot of known examples of a technology company outright acquiring a lighting concern, other than Australian IoT specialist Buddy Platform Ltd. picking up one-time LED lamp darling LIFX early this year. (Feel free to contact us with other examples).
IT companies, it seems, are happy to settle with lighting partnerships, rather than going the acquisition route. Cisco and Signify have paired up to offer Power over Ethernet lighting (although it's not clear exactly what the status of that relationship is). Semiconductor company Arm has teamed with lighting controls company Prologik; systems integrator Fujitsu with smart lighting startup Ingy at Utrecht Medical Center (watch for a feature article in our next issue); Texas' Facility Solutions Group has teamed with Osram itself; proprietary mesh network firm Wirepas has teamed with Swedish lighting stalwart Fagerhult; ON Semiconductor is reaching out to lighting companies by offering sensor and radio designs. And so on.
For now, it seems the main interest in acquiring the lighting industry isn't coming from the IT world. After all, who would want a struggling industry? AMS decided it did not.
The answer seems to be private equity, as lighting giants like Osram go to Bain and Carlyle, and GE's former Current group goes to American Industrial Partners. No telling where the lighting giants will end up once the new and presumably transient owners chop and change them.
MARK HALPER is a contributing editor for LEDs Magazine, and an energy, technology, and business journalist (markhalper@aol.com).