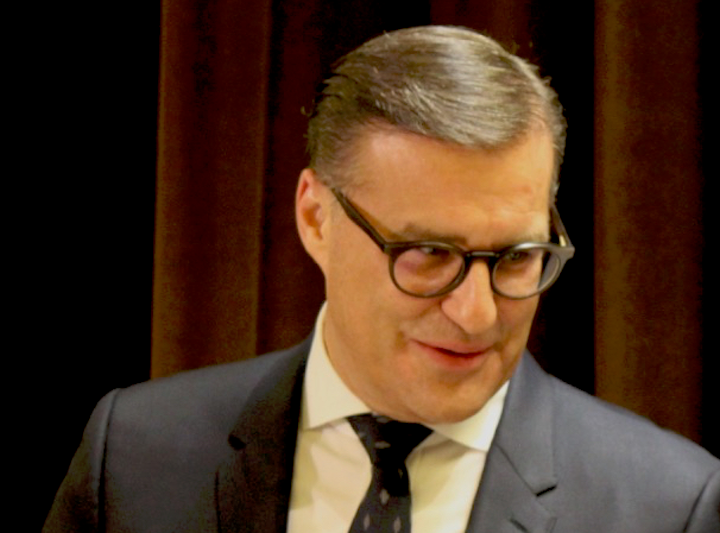 Restructuring added to the toll of a difficult market. Horticulture provides a bright spot. Meanwhile, Carlyle and Bain could still acquire the company.
Financial results at Osram continued their downbeat trend. The world's second-largest lighting company reported that revenue on a comparable basis fell 13.5% to €862 million ($965.4M) as EBITDA before special items plunged 92% for the second quarter ending Mar. 31, compared to the same period last year.
On a net income basis (profit after tax) the company reported a loss of €91M ($101.9M), compared with a profit of €56M ($62.7M) in Q2 2018, as restructuring costs including layoffs added to the toll of difficult markets.
The numbers were in line with a couple of financial warnings that Osram has already issued this calendar year, including a caution in March that both income and revenue for 2019 will fall. Osram's fiscal year ends on Sept. 30.
"As announced at that time, the decline was due in part to the continuing weakness of the automotive, general lighting and mobile device markets," Osram said today. "This led to high inventory levels, particularly in China."
When Osram reported a first quarter dive, CEO Olaf Berlien cited a number of factors, chief among them being significant deterioration in the auto market, international trade disputes, overstocking in the general lighting market, and a slowdown in the smartphone business.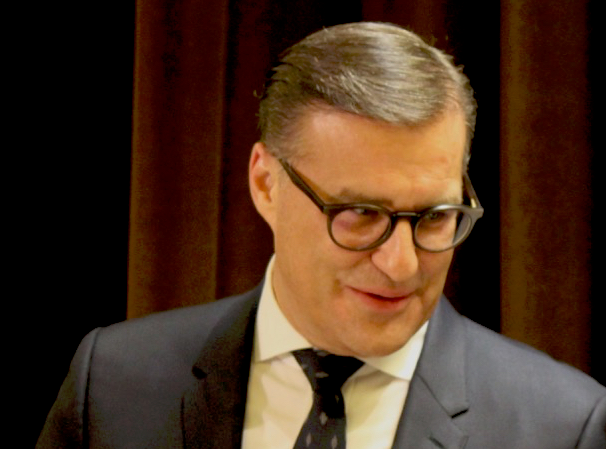 Digital lighting technology giant Osram reports €91M loss in second quarter
Osram CEO Olaf Berlien and crew are willing to listen to takeover offers, as they are doing with Carlyle Group and Bain Capital. (Photo credit: Image courtesy of Mark Halper).
Those difficulties are generally continuing. And in a sign that things might not recover soon, the company advised that "the general economic slowdown is adversely affecting business development."
For the quarter, EBITDA before special items plummeted from €146M ($163.5M) a year earlier, to €11M ($12.3M) this year. Adjusting for special items such as "transformation costs, substantial legal and regulatory matters, and costs related to mergers and acquisitions activities," EBITDA declined by about 56%, from €159M ($178M) to €70M ($78.4M).
Osram blamed a lot of the €91M ($102M) loss on "transformation costs and an impairment charge in the controls business." The company is in the midst of a €200M ($224M) cost reduction plan through 2021. It has been laying off workers at chip plants, including at its new Kulim, Malaysia factory.
The Munich-based company has trimmed its worldwide workforce to 25,000 from 25,600 a year ago.
It is, like many lighting companies, also spending to recast its general lighting business — now called Digital — as an Internet of Things (IoT) group selling services connecting the lighting infrastructure to the Internet, and using it to collect data for cloud analysis.
If there was a bright spot it was the Digital business, currently the smallest of Osram's three business units that also include Opto Semiconductors (optical chips) and Automotive (lights for car interiors and exteriors). Digital sales crept up by 3%, from €215M to €222M ($241M to $248M), although the division lost money — €8M (nearly $9M) in EBITDA before special items, compared to breaking even a year ago.
The 3% nudge up in sales reflected contributions by Fluence Bioengineering, the horticultural lighting company based in Austin, TX that Osram acquired a year ago, an Osram spokesperson told LEDs Magazine. Discounting Fluence, Digital's sales fell by 8.5% "due to the weakness in general lighting and the control gear business," Osram said.
The horticultural market is one of the promising areas for SSL, as farmers, growers, and plant researchers tune LEDs to the spectrum, intensities, and duration best suited to individual crops.
In Opto Semiconductors, revenue fell 15.3% to €361M ($404M) and EBITDA before special items dove 92.3% to €8M (nearly $9M). Automotive revenue declined 7.4% to €446M ($499M), and EBITDA before special items dropped by 38.9%, to €39M ($44M).
Meanwhile, Osram said that due diligence "continues" in takeover talks with private equity firms Carlyle Group and Bain Capital, who are jointly discussing acquiring the company.
"It remains to be seen whether an agreement will be reached," Osram said.
MARK HALPERis a contributing editor for LEDs Magazine, and an energy, technology, and business journalist (markhalper@aol.com).