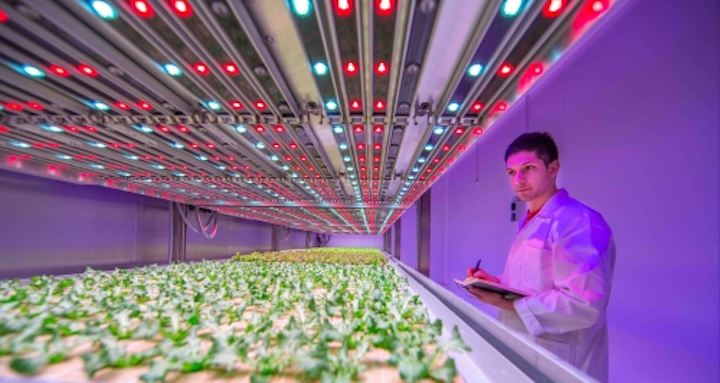 After two consecutive quarters of income recovery and ongoing restructuring, there's hope for the transition to IoT products and services.
Financial results continued to brighten at Signify, where net income for the first quarter ending Mar. 31 more than doubled to €44 million ($49M) on the strength of ongoing cost cutting, as sales slipped slightly to €1.48 billion ($1.65B) from €1.50 billion ($1.67B), compared to the same quarter a year earlier.
The 119% surge in income from €20M ($22.3M) marked the second consecutive quarter in which earnings jumped against a decline in sales, following a fourth quarter in which net income leapt 216% to €119M while sales fell 8.8% to €1.73B.
On both occasions, Signify CEO Eric Rondolat pointed to ongoing restructuring as a big contributor to the profits. The measures have included layoffs. The company's headcount has declined from 31,615 in the first quarter last year to 28,689 at the end of this year's first quarter.
"Continued progress in our simplification actions resulted in a further improvement in our profitability, and our free cash flow remained solid.," Rondolat said today in announcing the first-quarter numbers.
The cheeriness came with a warning, as Rondolat noted that "market conditions remain challenging," and as Signify included a general observation that "looking ahead, the group is primarily concerned about the challenging economic conditions, currency headwinds, and political uncertainties in the global and domestic markets in which it operates."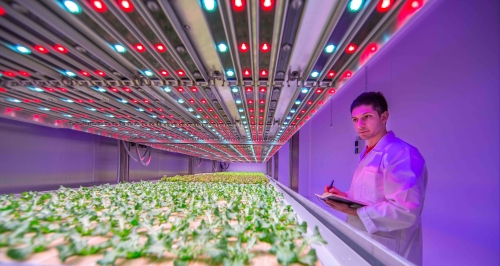 Signify's Q1 profits jump amid limp sales and layoffs
Horticultural lighting is one of the many types of connected illumination systems, a category that is the main component of what Signify describes as its "profit growth engine." (Photo credit: Image by Signify from Signify corporate image gallery.)
Having said that, Rondolat pointed out that the company continues to shift its sales emphasis to more profitable areas — away from non-LED bulbs, and increasingly into LED products and services. "We continue to invest in our growth platforms," he noted.
The services often entail connecting LED lights to the Internet and using the lighting infrastructure to gather data for analysis in remote cloud systems. Signify reported that its installed base of "connected light points" grew from 34M from the first quarter of 2018 to 47M in the first quarter of 2019.
Signify has identified three sectors — LED, Professional, and Home — as its "growing profit engines," and while sales were far from bustling in those areas, Rondolat noted, "We are satisfied with the 1.1% sales growth of our growing profit engines in the first quarter, against the backdrop of headwinds in China and Europe."
Looking ahead, Signify expects those three sectors to register sales growth this year between 2% and 5% on what it calls a "comparable basis," while it expects sales of Lamps (non-LED bulbs) to decline between 21% and 24%, a fall that it noted is less steep than the overall Lamps market for the industry.
LED products include, among other things, street lights, bulbs including private label (for which the company signed up four customers in the quarter), drivers, and modules.
The professional market includes a wide range of sectors and activities, such as Japan's Toyota Stadium which Signify lit during the quarter using its own on-field robot to help establish light settings, and the horticultural lighting it provided to a vertical farm in Japan to help grow produce for 7-Eleven stores. It provided similar lighting to a couple of French cucumber farms.
Other connected lighting developments in the quarter included the acquisition of Wi-Fi lighting controls company WiZ. During the quarter, Signify also revealed that it has now installed about 30 trials of Li-Fi — Internet delivered via LED lightwaves — and that it acquired San Diego Li-Fi company Firefly LiFi.
In the home market, which consists largely of Signify's Hue system of smart LED lights, the company added voice controls that allow users to instruct their lights to shift to warm tones and to dim at night, and to switch on gradually in the morning.
MARK HALPER is a contributing editor for LEDs Magazine, and an energy, technology, and business journalist (markhalper@aol.com).