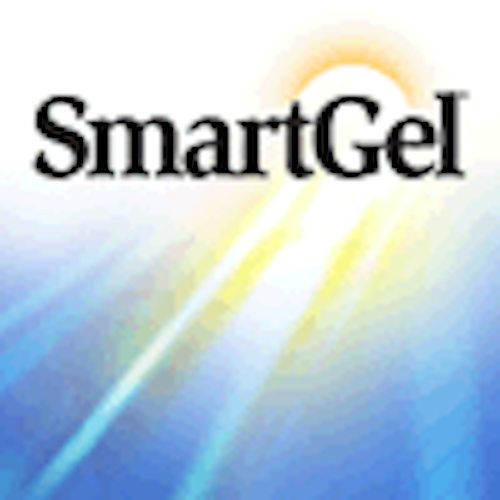 Latest
Optical design software improves design and validation of LED-based systems (Sep 06)
Optical design software can shorten and optimize the design process for systems which include LEDs or OLEDs, as Jean-Baptiste Haumonte of Optis describes.
Lambda Research and IBE Optics announce release of OptiPro (Jul 06)
Optis unveils new optimization toolbox in SPEOS CAA V5 Based to improve lit appearance simulations (Jul 06)
LightTools 5.3 delivers high-speed photorealistic rendering for illumination system design (Jun 06)
Selected Features
Silicone materials development for LED packaging (Mar 06)
The properties of silicone materials make them ideal for new, demanding applications such as protective encapsulants and lenses for high-brightness LEDs.
Index-matching silicones enable high-brightness LED packages (Mar 06)
Silicone materials offer HB-LED designers a number of options for chip encapsulation and lenses thanks to their basic physical properties and customizable optical properties. As Bill Riegler and Rob Thomaier of NuSil Technology explain, this can help improve the efficiencies and longevity of HB-LED packages.
LED lighting modules – taking the heat out of the situation (Dec 05)
Thermal management using appropriate packaging materials is essential for high-power LED applications, explains James Stratford of Universal Science.
Micro-optics promote use of LEDs in consumer goods
Module size and power limitations impose major challenges for the design of optics for portable consumer products. Diffractive micro-optics can play an important role in meeting these needs.
Fact or Fiction – LEDs don't produce heat
An often-quoted advantage of LEDs is that they don't produce heat, and are cool to the touch. Fact or fiction?
Lamina's packaging technology provides alternative approach to high-power chips
As some parts of the LED industry seek to develop larger chips and drive them at higher currents, Lamina Ceramics has pursued a different route by densely packing many chips onto highly engineered substrates.
LSD expands possibilities for beam shaping and optical control
Light Shaping Diffuser (LSD) technology offers numerous possibilities for controlling and shaping the output of LED-based systems, writes Lis Eastham.
Systems design approach optimizes high-brightness LED performance
Using a system-level approach, the performance of LED packages can be optimized to maximize the amount of light captured into the required aperture. The result is high brightness, high wall-plug efficiency LED systems for surgical illumination and industrial and dental sealant curing.
Silicone delivers thermal stability to LED packaging
Until recently, HB-LED-related research concentrated on the development of light-producing chip material. Now, as very-high-volume applications such as solid-state lighting beckon, investigations into encapsulant technology have become equally important.
Elpor material from Heatron finds applications in high-power LED light engines
The use of a proprietary fired-on ceramic dielectric material makes even steel-core MCPCBs suitable for use with high-power LEDs.
Selected News
Dow Corning focuses on silicones for LED packaging
Goldeneye patent enhances brightness of LED systems
Lumidrives and LEDIL form optics venture
RPC Photonics receives grant to improve LED signage
Permlight awarded thermal management patent
OptoLum receives second patent for intelligent thermal management
Lamina unveils 13,300-lumen RGB array
Metal matrix composite aimed at HB-LEDs
Selected Products
Dow Corning launches expanded family of silicones for LED packaging (May 06)
Fraen to exhibit optics for LEDs at LightFair 2006 (May 06)
Optics from Dialight Lumidrives are designed for high-power LEDs (May 06)
Performance plastics get cool for LED applications (May 06)
Polymer Optics scale production of LED Flash Optics (Apr 06)
Carclo LED Optics 20mm frosted range now available (Apr 06)
LEDStorm Lighting launches LED optics for all HB-LEDs (Apr 06)
Hitaltech introduces Components on Flexible Cable (Mar 06)
IRC's AnothermTM technology enables LEDs to operate at full power (Feb 06)
ProSource® 7.0 expands light source modeling capabilities (Feb 06)
Carclo LED optics now available on-line (Feb 06)
Edmund Optics unveils EOS illumination delivery technology (Feb 06)
FlipChip International introduces EliteFC wafer bumping (Feb 06)
Turret trim & form integrated LED manufacturing line (Feb 06)
LightTools 5.2 delivers the first fully integrated tool for system design
IVO Associates launches Optics-Solutions website (Jan 06)
Lambda Research ads 67 improvements with optical software TracePro 3.3.5 (Jan 06)
TIR Systems releases Destiny Wizard lighting design software
Lambda Research releases new version of TracePro design software
GE debuts new optical materials to improve LED performance
American Bright introduces LED package for small-scale, high-power products
Lambda Research introduces TracePro Bridge for SolidWorks
Polymer Optics range enable Cree X-Lamp LEDs
NuSil introduces new injection-moldable silicone elastomer
SUSS introduces new LED wafer-level bonding technology
L2 Optics introduces OPTX Lens System for Cree XLamp 7090
Spotlight UV-systems provide high intensity
Polymer Optics Limited unveils new, updated website
Lamina Ceramics unveils new lenses, optics holders, connectors
Moulded Optics introduces glass half-ball-lenses for LED use
Non-yellowing LED encapsulants cure in seconds
Keystone introduces self-aligning LED spacer mounts
Lumex offers enhanced passive light-guides
Bivar intros self-retaining universal LED mounts
IRC's Anotherm(tm) boards allow effective thermal management
LED package demonstrates extreme brightness and uniformity
DYMAX application bulletin features resins for LED protection
Small SMT package brings advantages to Dorado 1 Watt LEDs
Clinching process for assembly of LED tail-lights