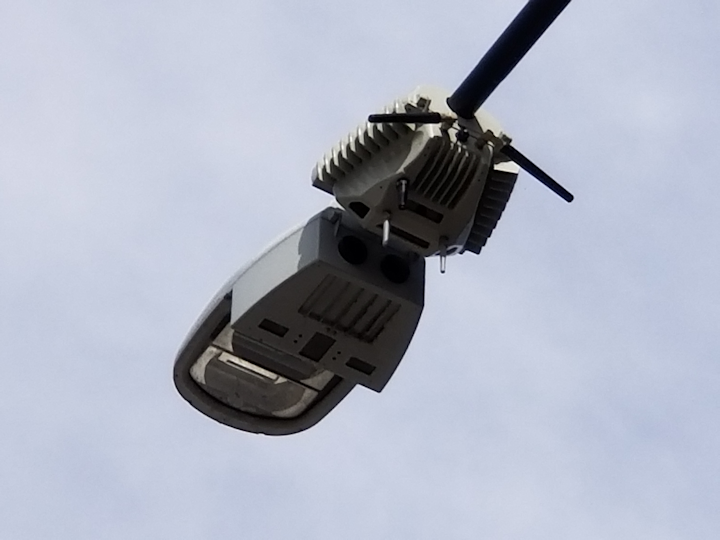 The New York private-equity firm that acquired GE's smart lighting operations earlier this year has quietly changed the company's name while also shaving 6% off the revenue description.
American Industrial Partners (AIP) had indicated back in April, when it acquired the unit from GE, that it would eventually change the name from "Current, powered by GE" — an appellation regarded by some as clumsy.
The change came over the last several weeks, with AIP re-dubbing the group "GE Current, a Daintree company," (a moniker that shorthand can now easily recast as "GE Current," so those of us writing about the industry welcome the switch for that reason alone!).
The continuing use of "GE" was not a surprise, as AIP clearly thinks there is still plenty of cachet in the GE brand, which AIP has licensed. Labeling the outfit as a Daintree company was a less obvious move to make. Current acquired Daintree Networks — a digital controls company for lighting and building automation — in 2016, so now the role of the overseer seems to have reversed, with Daintree gaining primacy.
Daintree is certainly at the core of one of Current's two main missions, which is to digitally connect lighting and other building operations in order to operate them more efficiently and gain data and insights from them. This Internet of Things (IoT) push includes sensors and other chips as well as connections to cloud databases and analytics — all very much in the Daintree remit.
LEDs Magazine has asked GE Current about the extent to which the name change also reflects a reorganization. We had not heard back by the time this story posted.
"The name reflects the business' strong lighting foundation and heritage and includes Daintree as a signal towards the importance of a digital future," GE Current states on a LinkedIn item stamped "1 month" ago.AIP does not seem to have issued a press release announcing the new name, which emerged on a GE Current release two weeks ago regarding a hookup with commercial sign-lighting vendor Principal Lighting Group.
Another thing that AIP did not announce was the 6.3% reduction it made on a webpage that serves as its quick overview of Current. AIP now lists the revenue at $880 million. As recently as last June, and probably later than that, it stated $940M.
LEDs has asked Current to explain the reduction and is awaiting a reply.
In addition to the Daintree-led digital operations, Current recently made it clear that it is chasing the more conventional lighting business of lamps and lighting fixtures, a business which in turn it hopes leads to digital business.
And in that regard, Current has made a two-word change to its mission statement, which indicates it is now pursuing new builds to go along with the retrofits that had been more of its focus. The relevant line in the company's mission statement now reads, "GE Current, a Daintree company, is a design, source, and assemble, lamp and lighting fixture business focused on new and retrofit applications that pull through complementary digital sensors and software." (LEDs has added the bold typeface for emphasis). The previous Current, powered by GE mission statement simply read "...focused on retrofit applications that pull through complementary digital sensors and software."
GE created Current in October 2015, hailing it as a "billion dollar startup" that would digitally tie together lighting and many other commercial energy-consuming operations, providing great advantages and efficiencies. As LEDs has chronicled, the company subsequently scaled back Current's scope, until finally selling it to AIP in April, amid many other corporate GE sell-offs.
Current's former CEO, Maryrose Sylvester, left the company in June to join Swiss power and energy giant ABB, at which time AIP named Randall Swift, an AIP partner, as interim CEO.
MARK HALPER is a contributing editor for LEDs Magazine, and an energy, technology, and business journalist (markhalper@aol.com).
*Updated October 28, 2019 2:45 PM for photo.