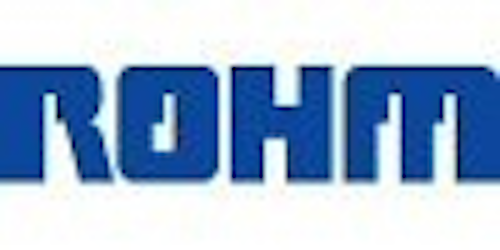 Latest
Maxim LED driver eliminates need for microcontroller or switch-mode converter (Sep 06)
Zetex high-power mini LED driver is easy to use (Sep 06)
Dialight Lumidrives introduces 110/240 V power LED drivers (Aug 06)
Philips acquires emergency ballast manufacturer Bodine (Jul 06)
Philips has acquired The Bodine Company, which specializes in ballasts for emergency lighting including drivers for LED systems.
Introductory Articles
Microcontrollers provide connectivity of HB-LED lighting products (Dec 05)
The combination of HB-LED lighting with a reliable connectivity interface such as DALI or DMX512 will bring additional compelling features to household lighting, writes Dugald Campbell of Freescale Semiconductor.
Microcontroller-based LED drivers: topologies and trade-offs
Drivers based around microcontrollers can be simple to design and offer a number of advantages for controlling high-intensity LEDs. However, some limitations remain, as Pedro Pachuca and Rod Borras of Freescale Semiconductor discuss.
Protecting high brightness LEDs from thermal stress
Simple and low-cost electronics can protect costly high-brightness LEDs from adverse thermal conditions, write Alan Buxton and Ho Wong of Zetex Semiconductors.
Constant-current drivers provide power for automotive LED lighting In automotive lighting and signaling applications, high-brightness LEDs require specialized power converters that deliver constant-current output. Ahmed Masood of Supertex explains that it is crucial to ensure that the LED driver is immune to conducted electrical disturbances.
Controlling LED lighting systems: introducing the LED driver
As engineers become more familiar with LEDs, they will also need to also familiarize themselves with another component of the LED system that is getting less attention - the LED driver. Craig DiLouie of the Lighting Controls Association explains.
Selected Features
Running LEDs from an AC supply (May 06)
In most applications, LEDs are driven by a DC power supply, but AC offers several significant advantages. Lynk Labs has developed technology that allows LEDs to be driven directly from an AC supply, as Tim Whitaker reports.
Closed-loop electronic controllers drive LED systems (Feb 06)
A patented driver technique combines closed-loop control with pulse-amplitude modulation.
Wide-input voltage SEPIC drives high-power white LEDs
An article written by Linear Technology and published in EE Times Asia describes a circuit for driving a Luxeon V white LED with 700mA constant current and 7 percent efficiency.
Stepdown switching regulator drives high-brightness LEDs
A simple circuit for regulating the current through high-brightness LEDs using a highly integrated stepdown switching regulator is described by Mehmet Nalbant and Tarlton Fleming of Maxim Integrated Products.
New drive technology addresses LED efficiency issues
An alternative approach to driving LEDs should ultimately lead to more cost-efficient and reliable LED lighting systems, writes Stewart Hough of Lynk Labs.
Design considerations for implementating low-cost integrated LED drivers for lighting applications
LEDs need to be driven properly to ensure optimal performance and long life, and designing and implementing an effective driver is key to obtain all the benefits of LEDs, according to Alejandro Lara of ON Semiconductor.
Charge pumps drive battery-powered devices
Regulated charge pump solutions are very popular for applications in handheld devices where the total output current is less than 100 mA, due to their simplicity and low cost, writes Fabien Franc of Catalyst Semiconductor.
Selected News
Lynk Labs collaborates to promote AC LED applications (Jun 06)
AC LED developer Lynk Labs has unveiled collaborations with Optek and American Bright on AC LED systems, while Brillianz will distribute AC LED replacements for fluorescent lamps in the UK.
CAP-XX supercapacitors power super-bright LED flash (Mar 06)
An Australian company has unveiled its BriteFlash power architecture for high-resolution LED flash in camera phones.
Fairchild applies SEPIC topology to automotive LED lighting
Fairchild has developed new driver designs to address expected European automotive daylight headlight regulations.
Catalyst, TAOS jointly promote LED system solutions
Seoul Semiconductor unveils LED for AC technology
III-N Technology unveils single-chip power AC-LEDs
Selected Products
Supertex inductorless EL driver simplifies circuitry (Jul 06)

Sipex SP7685 high-power flash LED driver supplies 1.2A output (Jul 06)
Zetex high-power mini LED driver is easy to use (Jul 06)
Maxim 350 mA driver targets automotive, display and lighting applications (Jul 06)
ON Semiconductor adds charge pump and inductive solutions to LED driver portfolio (Jun 06)
National drivers control up to 20 series-connected LEDs (Jun 06)
Supertex constant-current LED drivers deliver fixed 100 mA output (Jun 06)
Catalyst boost converter drives up to 10 LEDs (Jun 06)
Macroblock patented technology, Share-I-OTM, adopted in LED traffic signs, displays (Jun 06)
LED Lighting Fixtures reaches 80 lm/W for warm white fixture (Jun 06)
Multi-function device combines 500mA battery charger and 250mA step-down converter (Jun 06)
Maxim 350 mA driver targets automotive, display and lighting applications (May 06)
Philips Fast-mode Plus I2C devices support control of LEDs (May 06)
Toshiba step-up DC-DC converter for driving white LEDs (May 06)
Prema presents LED driver products at PCIM Europe (Apr 06)
Main/Camera Cell Phone LED Driver Features 500mA Total Output Current & 95% Efficiency (Apr 06)
Catalyst announces fully programmable, 300mA camera flash LED driver (Apr 06)
Cree introduces EZBright LED chip platform (Mar 06)
36V step-down LED driver delivers up to 1A with true-color PWM dimming (Feb 06)
Linear unveils combo white LED driver and OLED/TFT boost regulator (Feb 06)
National introduces smallest lighting management unit for handhelds
Linear LED driver delivers 3000:1 PWM dimming range (Jan 06)
ON Semiconductor introduces white LED driver (Jan 06)
Supertex unveils second-generation high-voltage LED driver (Dec 05)
Maxim universal HB-LED drivers cover wide input-voltage range (Dec 05)
Compact, efficient step-up converter from MPS drives LEDs (Dec 05)
Supertex EL lamp driver offers higher lamp brightness
California Micro announces low noise charge pump LED driver
White LED driver from Monolithic Power drives up to 9 lamps
Maxim universal HB-LED drivers cover wide input-voltage range
Lumidrives introduces new remote LED controller
Maxim 16-port constant-current LED drivers rated at 36V
Toshiba white LED driver IC powers up to 8 LEDs in series
Catalyst boost converter family drives more LEDs
TI's 800-mA power management IC provides brighter flash
32 Channel PWM dimmer and sequencer combined.
Magtech introduces 5W driver for HB LED applications
AnalogicTech current-output charge pump for white LED flash
AnalogicTech current-output charge pump for white LED flash
ST introduces buck/boost converter for camera-flash LEDs
32 Channel PWM dimmer and sequencer combined.
Magtech introduces 5W driver for HB LED applications
Magtech 240W multiple channel LED driver / power supply
Permlight introduces phase control dimming technology for LED luminaires
Macroblock unveils constant-current LED driver with 1A output
austriamicrosystems launches world's first 4x400mA LED driver
Power Integrations introduces off-line LED driver circuit
Prema serial 12V LED driver handles up to three LEDs
Sipex SP7615 expands family of low side LED drivers
Linear dual 1.3A white LED step-up converters drive 16 LEDs
Linear dual 1.3A white LED step-up converters drive 16 LEDs (Aug 05)
Maxim unveils high-voltage 350mA adjustable HB-LED driver (Aug 05)
Supertex offline LED driver adds power factor correction (Aug 05)
Linear introduces five-display cell phone LED driver (Aug 05)
AnalogicTech dual-mode charge pump has simplified control (Jul 20)
AnalogicTech introduces dual-mode charge pump with independent control (Jul 12)
Supertex LED driver offers cost-effective two-terminal solution (Jun 30)
Micrel offers tiny 40V PWM boost regulator (Jun 30)
Austriamicrosystems introduces high current LED driver (Jun 30)
Vishay Siliconix ICs drive white LEDs with high efficiency (Jun 30)
ROHM drivers deliver 8kV ESD protection (Jun 1)
Analogictech tri-mode charge pump targets cell phone market (Jun 1)
Linear introduces 3A, 3.5MHz, 42V converter (Jun 2)
Dialog's driver enables complete programmability of 18 LEDs (May 23)
Supertex LED driver simplifies designs, eliminates components (May 18)
One-watt LED step-up constant-current driver IC (May 18)
Linear synchronous LED driver delivers up to 350 mA (May 17)
Macroblock unveils dual-channel MBI1802 LED driver (May 11)
AnalogicTech charge pump enables continuous (May 11)ROHM ICs drive CCDs and LEDs in mobile phones (May 9)


Macroblock ships 16-bit LED driver with error (May 4)
AnalogicTech introduces dual, high-efficiency (May 4)
California Micro Devices introduces PhotonIC driver family (Apr 22)
Toshiba launches charge pump DC/DC converter (Apr 25)
Supertex announces 3-pin switch-mode LED driver ICs (Mar 30)
LED drivers from TI enhance resolution in large displays (Mar 23)
Sipex introduces four-channel charge pump LED driver (Mar 22)
AnalogicTech introduces multi-function charge pump (Mar 22)
Inductorless multi-mode 700 mA LED charge pump (Mar 18)
Micro-SMD packaging provides smallest white LED drivers (Mar 16)
STMicroelectronics offers single-chip approach to LED control (Mar 14)
Linear unveils synchronous buck-boost white LED driver (Mar 11)
32 Channel PWM driver with DMX & USB interfaces (Mar 10)
Toshiba launches White LED driver IC for backlights (Mar 7)
Semtech adds driver for multi-function portables (Feb 15)
6-channel white LED driver solution for main and sub displays (Jan 24)
Rohm Electronics launches 3 new LED driver products (Jan 05)
Vishay's two-channel power LED driver delivers up to 2 A (Jan 05)
Toshiba introduces high performance driver IC for RGB LEDs (Jan 05)
Magtech introduces high-power LED power supplies and drivers (Dec 04)
Sipex introduces ultra-small 700 mA inductorless white LED camera flash driver (Dec 04)
Sipex introduces high efficiency, four-channel charge pump LED driver (Dec 04)
Linear charge pump delivers 1A with over 90% efficiency (Dec 04)
austriamicrosystems unveils smart 1A charge pump for flash LEDs (Dec 04)
Micrel announces new 2 x 2 mm PWM boost regulator (Nov 04)
Maxim charge pumps enable brightest white LED flashes (Nov 04)
Linear's boost converter is ideal as high current LED driver (Nov 04)
National announces family of color LED drivers for portable devices (Nov 04)
AnalogicTech offers five new tri-mode charge pumps for white LEDs (Nov 04)
STMicroelectronics introduces new white LED driver (Nov 04)
Dual-channel adjustable current-regulated white LED drivers from Arques (Oct 04)
Allegro's boost converter IC is optimized to drive white LEDs (Oct 04)
Maxim step-up DC-DC LED drivers lower cost for users (Sept 04)
High-efficiency white LED drivers from Arques (Sept 04)
Fairchild unveils FAN5607 constant-current parallel LED driver (Sept 04)
Microsemi expands LED driver portfolio with new high-efficiency boost converter (Aug 04)
Catalyst Semiconductor expands white LED driver offering (Aug 04)
Micrel introduces tiny photo flash LED driver (Aug 04)
ON Semiconductor introduces boost converters that simplify white LED backlighting (Aug 04)
Cell phone LED multi-display driver from Linear (July 04)
Catalyst current-regulated charge pumps target battery-powered applications (July 04)
Sipex introduces a family of low dropout LED drivers for any color LEDs (July 04)
Analog's charge pump regulator delivers highest accuracy in backlighting for color TFT displays (June 04)