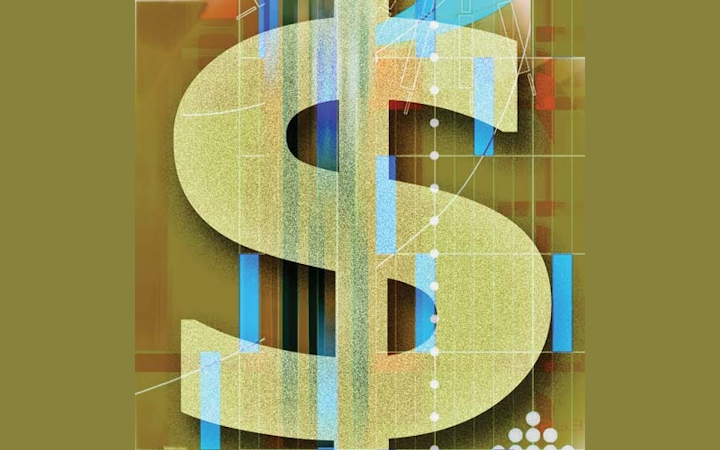 Leviton has announced that it is acquiring solid-state lighting (SSL) manufacturer Viscor — said by Leviton to be the largest independent lighting company located in Canada. ALW (Architectural Lighting Works) has announced that it is acquiring v2 Lighting Group, with both companies located in the greater San Francisco, CA area. Seoul Semiconductor has announced its Q3 (third-quarter) financial results with revenue in the guided range. Meanwhile, Seoul also announced that lighting manufacturer Remez (RemiLicht GmbH) has adopted SunLike LEDs for lamps products sold into the Russian market.
Leviton grows lighting portfolio
The Leviton acquisition of Viscor is a deal between two family-run, privately held companies, and we won't learn many details about the financials surrounding the deal. Leviton historically has been better known for lighting controls but has developed an increasingly significant lighting portfolio via acquisitions. For example, Leviton acquired Intense Lighting back in 2015.
The companies have little overlap, and the pairing will likely strengthen the Leviton offering. "By adding Viscor to the Leviton family, we will be able to provide a much deeper portfolio of lighting options for our customers," said Daryoush Larizadeh, president and COO of Leviton. "Equally important, Viscor's product portfolio will be further enhanced with access to our wide variety of innovative lighting control options."
Leviton said Viscor has more than 150 product families, employs 300, and operates a 200,000-ft2 facility in North York, Ontario. "Viscor and Leviton both share a common vision and values, so it's exciting to bring our innovation and expertise to one another," said Bill Wiener, chairman of Viscor. "We are pleased that Viscor will continue in the hands of another great family-run company."
ALW
and

v2

In the case of the ALW acquisition of v2, the northern California location of both companies provides a clue as to why the companies might fit well together. ALW is based in Oakland, and v2 is based in San Jose. But both companies have prided themselves on offering LED-based luminaires with innovative aesthetics that are attractive to Silicon Valley-based customers. And both list notable high-tech companies among buyers of their luminaires, although the product lines have little overlap.

"This is a key acquisition that supports our aggressive growth strategies," said Jeff Croskey, CEO of ALW. "From product line, company culture, synergy, and financial contribution standpoints, combining forces with v2 is an incredible opportunity for ALW, our agents, and our customers. Having Chris and Mitch join our leadership team not only demonstrates their confidence in our combined strength, but also ensures our mutual focus on innovation, product quality, and excellent customer service."

As you can take from that quote, Chris Varrin, founder and CEO of v2, and Mitch Dale, COO of v2, will both join the ALW team. Varrin will serve as chief design officer and  Dale will become chief integration officer tasked with integrating the two companies' operations, among other things. "Exceptional products have always been at the core of v2," said Varrin. "This consolidation of the two companies under a common vision allows us to innovate and grow more effectively, ultimately providing our customers with the best products available. ALW's resources, state-of-the-art manufacturing, and commitment to excellence solidified this partnership decision."
Seoul Semi financials and customer win
Moving to financials, Seoul announced Q3 revenue of KrW (South Korean Won) 283.4B (billion), about $240M (million), and operating profit of KrW 12B ($10M). The company said that TV backlighting sales helped it stay relatively flat in the quarter during a time when many LED manufacturers are struggling due to price erosion in components and LED-based lighting products. Seoul's investment in CSP (chip-scale package) LEDs, which it calls WICOP, has enabled the company to grow the backlight business.
Seoul said that its Q3 is a notorious slow quarter. But the company has produced flat results essentially going back over the past year. This flat period comes after many consecutive quarters of growth but flat might be considered good in the current market conditions.
In customer news, Seoul announced the Remez design win. The company is using the SunLike LEDs to deliver human-centric lighting or lighting for health and wellbeing. As we have reported numerous times, the SunLike series more closely mimics the spectral power distribution (SPD) of the sun and can deliver benefits in sleep patterns and productivity.
"We have sought LED light sources to replicate the qualities of natural sunlight for indoor environments to deliver beneficial effects on eye comfort and human health," said Igor Remez, CEO of RemiLicht GmbH. "We were able to create LED light bulbs for human-centric lighting with Seoul Semiconductor's innovative SunLike Series LEDs, which will deliver healthy light that were not possible to achieve using conventional LED technology."