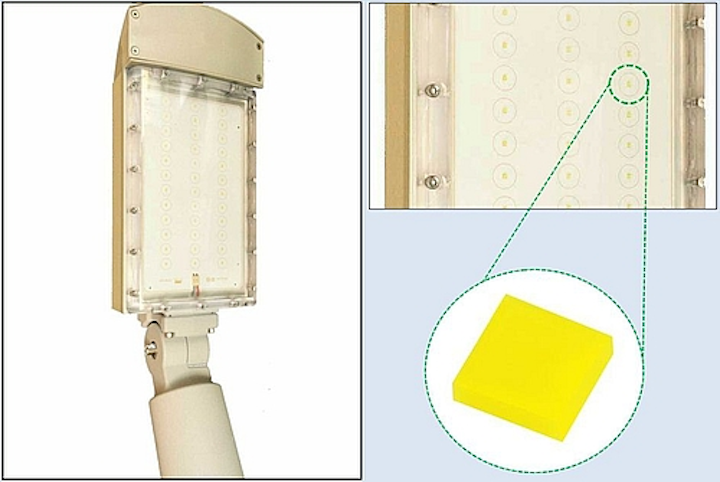 The WICOP series of LEDs are among the first CSPs in the industry to be produced in high volume for general lighting applications and deliver efficacy of 210 lm/W.
Seoul Semiconductor has announced an expansion of its CSP (chip-scale package) LED family that it calls WICOP (wafer-level integrated chip on PCB) and also said that the WICOP LED series that specifically targets general lighting applications is in volume production. The newest product, the 2.21×2.21-mm Z8Y22, delivers efficacy of 210 lm/W at a drive current of 350 mA and produces as much as 358 lm at 700 mA.
Interested in articles & announcements on LEDs & sources?
Seoul first introduced the WICOP products for general lighting one year ago. But even at that time, the company said it had produced CSP LEDs in volume for markets such as display backlighting and automotive lighting. Product marketing manager Raj Swamy said the company has now supplied the WICOP LEDs into lighting applications including street lights and that customers are buying both the LED components and so-called level 2 modular light engines that integrate the CSP LEDs. Indeed, most LED manufacturers have begun to supply level 2 modules as we covered recently and some lighting companies are simply not prepared or equipped to assemble PCBs that use surface-mount devices such as CSP LEDs.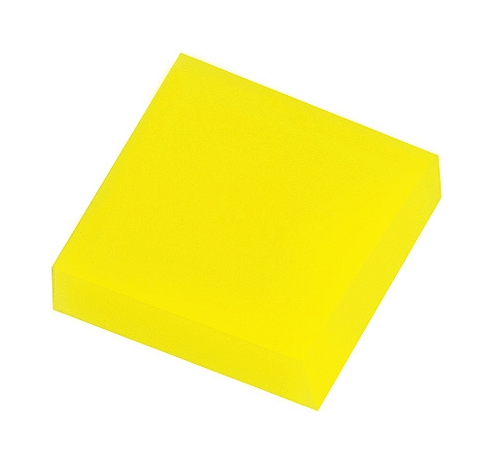 There are now four LED series in the overall WICOP product line. The Z8Y19 products measure 1.81×1.81 mm, the Z8Y15 measure 1.41×1.41 mm, and the Z8Y11 measure 1.14×1.14 mm. Those three products are characterized at 350 mA drive current much like the bulk of high-power LEDs are characterized industry wide. At that drive current, the CSP LEDs deliver 175 lm, 160 lm, and 152 lm respectively. Seoul calls the newer Z8Y22 product a super-high-power LED and adds the 700-mA characterization.
Seoul continues to attempt to differentiate its offering from other LEDs and thus the usage of the WICOP label. As we covered in a feature article, there is no precise definition of a CSP LED, but generally the LED die are not assembled on a lead frame and there are no wire bonds or substrate. The Seoul WICOP LEDs don't even have the growth substrate attached in the final form. That substrate is removed after the epitaxial process is complete. The finished LED consists of the die, phosphor coating on the top and sides, and two contacts that are constructed on the bottom of the device during manufacturing.
The company says the newest products offer superior performance to other CSP LEDs and other high-power LEDs in general. Of course, the WICOP devices do not include a primary optic and emit light on five sides. But that is typical of CSP LEDs and suits applications such as linear lighting and troffers just fine. Moreover, in applications such as street lights the LEDs are typically placed under a total internal reflection (TIR) secondary optic to form the appropriate beam pattern, so the primary optic is not needed.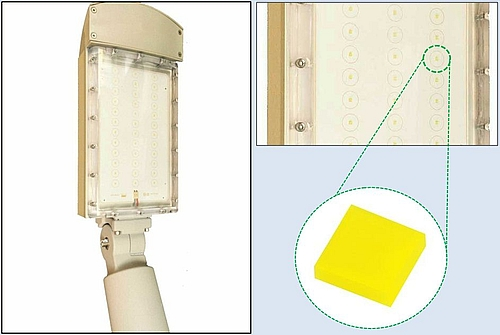 Seoul Semiconductor expands CSP LED offering and moves to volume production
Seoul clearly believes that CSP technology is going capture a dominant part of the LED market for lighting going forward. "The WICOP products which have been independently developed by Seoul Semiconductor would render the currently increasing investment in the packaging industry unnecessary, and will become the standard for next-generation LEDs as it is an innovative product that reflects a new wind of change in the LED market," said CTO Ki-bum Nam.
Clearly the barriers to wider usage of CSP technology are dropping. As Seoul's Swamy pointed out, the company has completed LM-80 testing on the three older WICOP series and testing is underway on the newest product. That data suggests that the LEDs are equally reliable, if not more reliable, than mainstream high-power LEDs. And ultimately, CSP LEDs could lead to a resurgence of the high-power sector in general lighting applications where mid-power LEDs have taken over in many applications over the past several years. For more on those LED sectors and markets, see our coverage of Strategies in Light presentations made by the analyst team at Strategies Unlimited.