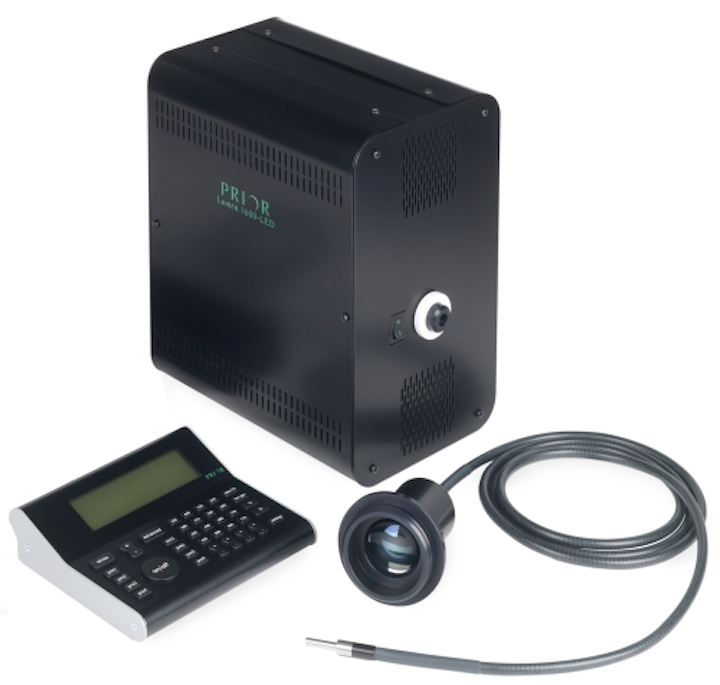 Rockland, MA. - The new Lumen 1600-LED from Prior Scientific is the latest product in Prior's ever expanding microscopy illumination product line. The Lumen 1600-LED offers individual control for 16 selectable wavelengths. With its unique 16 selectable LED wavelengths, the Lumen 1600-LED is compatible with all simple and multiband filter sets. For the user who wants ease of use, the Lumen 1600-LED has a "white light" mode with simple on/off and intensity buttons.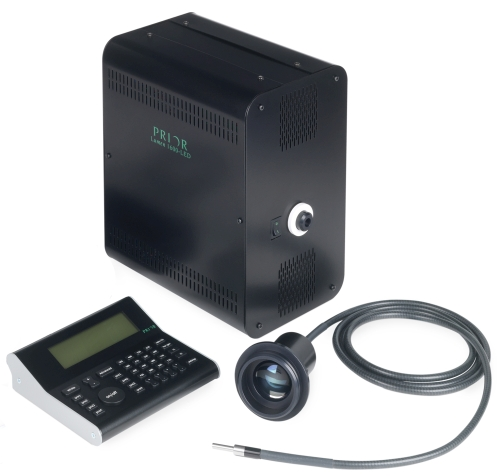 Prior Scientific's universal fluorescence microscopy illumination system offers 16 selectable LED wavelengths

Fitting directly to most microscopes the system enables for rapid switching between LED wavelengths to allow for capture of high speed events. The Lumen 1600-LED is controlled via a manual keypad controller, TTL, USB as well as analogue input for dynamic intensity control. Excitation filters can be fitted in the optical path for controlled switching with no moving parts. Providing 25,000+ hours of bulb life, the Lumen 1600-LED is an environmentally friendly illumination system that requires no special disposal regulations.

Prior Scientific is the leading manufacturer of microscope automation equipment including high precision motorized microscope stages, automated slide and well plate loaders, LED and metal halide fluorescence illuminators, Piezo Z stages, motorized filter wheels, high speed shutters, custom and OEM electromechanical and optical systems.
Contact:

Prior Scientific, Inc.
+1-800-877-2234

E-mail:

Web site:

www.prior.com

Submit new products, case studies/projects, and other press releases at http://www.ledsmagazine.com/content/leds/en/addcontent.html and http://www.ledsmagazine.com/content/leds/en/iif/add.html.