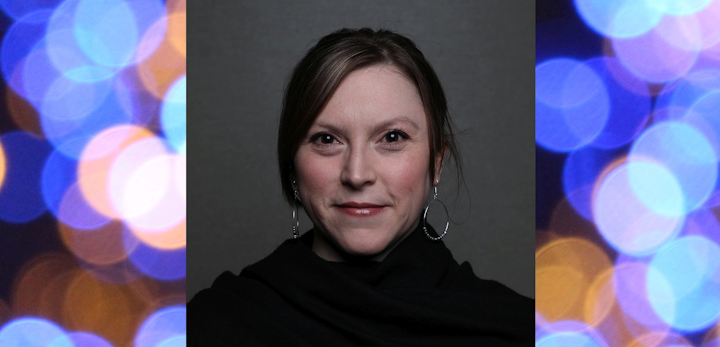 In case you missed it, we have an excellent webcast coming up on Monday, Oct. 21. Now, I'm no optical engineering expert, but having reviewed the PowerPoint slides, I'm certain that speaker Dave Jacobsen, who is senior applications engineer at Lambda Research Corp., has the presentation fine-tuned to deliver immediately usable intelligence that you can apply to your solid-state lighting (SSL) or display product design process.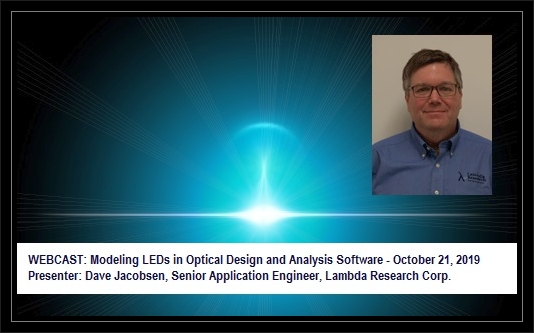 Optical design modeling has perhaps flown under our radar a bit as other simulation and modeling techniques have gained attention, such as thermal simulation and even modern prototyping methods for manufacturing, as we covered in our recent issue. As we have been writing more often of late, now that the LEDification era has long been underway, light quality has moved to the fore of concerns with SSL design and implementation. But without the proper tools — or the guidance on how to use them appropriately — one cannot hope to select components and light sources that optimize end-product performance to match expectations.
So that's where Jacobsen comes in. He is ready to tackle some of the potential gaps in engineers' and designers' knowledge of how to apply optical modeling and analysis software to LED sources. Jacobsen cites three common questions that he's prepared to address during the webcast:
What is the best way to model an LED for an illumination or display application?
Can the method chosen to model the LED have an effect on the results predicted by the optical design and analysis software?
What do you need in order to get accurate results from an optical design and analysis tool?
Jacobsen will provide an introduction to raytracing and explain how to achieve accurate geometrical modeling of the optical system, analyzing and correlating the necessary properties (materials, shape, physical information on the LED die and mount, and more) with precise source models to arrive at the optimal 3-D solid model of the LED source for examining its performance in an SSL system. Register to learn alongside us at 11:00 AM Eastern on Oct. 21. You'll also be able to access the presentation on demand within 24 hours of the live event, and from your choice of device, as always.
Get to know our expert
DAVE JACOBSEN is a senior applications engineer at Lambda Research Corp. with more than 30 years of optical engineering experience. He is Lambda Research Corp.'s senior sales engineer and teaches many TracePro training classes, both in the US and worldwide. Prior to coming to Lambda Research Corp., Jacobsen worked as a principal optical engineer at PerkinElmer, formerly EG&G, working with xenon flashlamp-based systems for illumination, machine vision, and process control, as well as designing spectroscopy systems for biomedical applications.