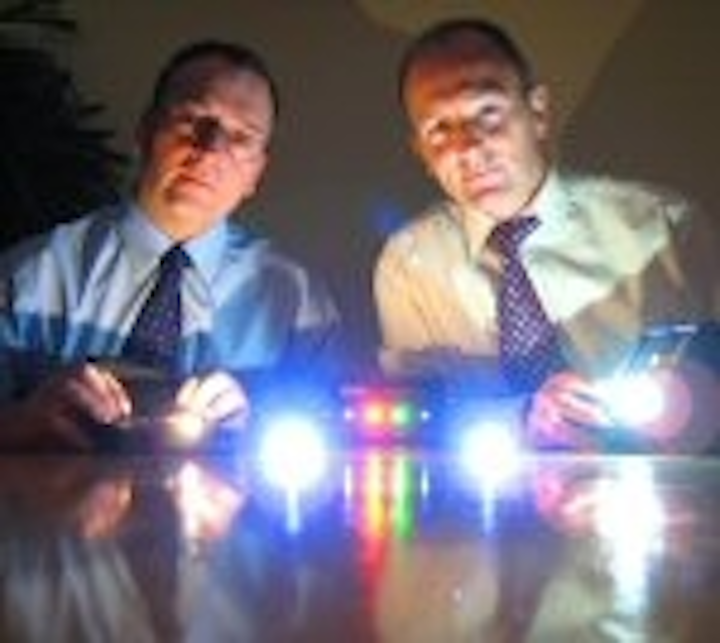 Abacus, a UK-based distributor, has formed AbacusLED, a new division supporting the fast-growing solid state lighting market. Abacus has teamed with Osram and will offer the German lighting company's range of discrete LEDs and LED lighting systems, together with electronic driver and thermal management technologies.
"With concerns surrounding the efficiency, lifetime, handling and environmental impact of incandescent and long-life light-bulb technology, we believe that LEDs will provide the lighting solutions of the future," said Abacus Group Semiconductor marketing director Glenn Jarrett. "As one of the world's largest and most innovative lighting manufacturers, Osram has launched a complete range of LED lighting solutions to address the needs of this rapidly expanding market."
As well as the Osram products, AbacusLED will supply LED light sources from Everlight, drivers from Texas Instruments, National Semiconductor and ST Microelectronics, and thermal management solutions from 3M and Aavid Thermalloy.
Mike Hall, Abacus Group LED business development specialist, continued, "LEDs are proliferating rapidly as a light source in buildings, transportation, safety and other applications. Many customers can see the benefits that adoption would bring, but need support not only in selecting the right lighting product, but also implementing the right driver and thermal management solutions around it to get the longest operating life and the highest efficiency. AbacusLED backs a comprehensive portfolio of solutions from world-leading manufacturers with the exemplary technical and logistical support for which we are well known."
Hall says that the pace of innovation in this domain is huge, and that over the last four years, the efficiency of LED lights has quadrupled, so that they now match the performance of fluorescent lights, and exceed that of halogen.
"Abacus has relationships with the companies at the forefront of that innovation…as a result, we are in a unique position to offer lighting designers access to the complete spectrum of LED lighting solutions from low cost, highly efficient light sources to the newest products and technologies in the field," he says.