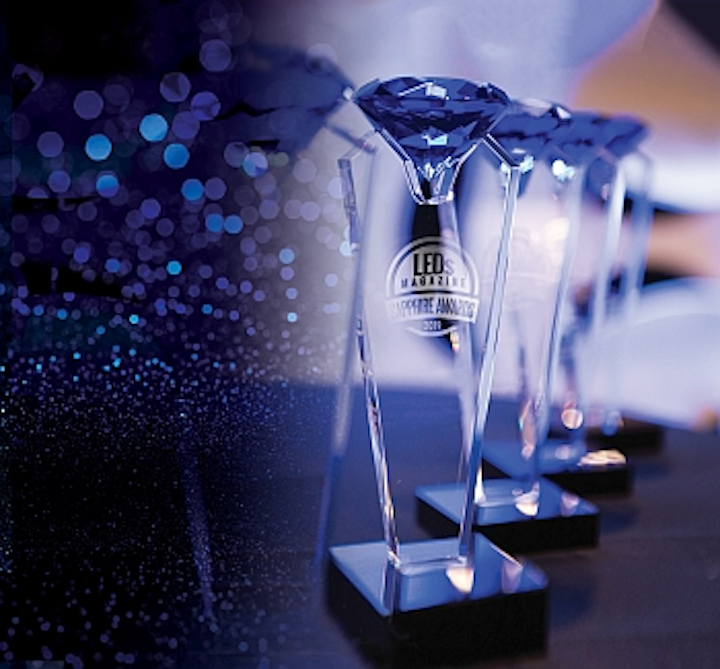 LEDs Magazine
rang in the New Year with the Sapphire Awards shortlist, which recognizes finalists in 19 LED and solid-state lighting (SSL) technology product categories and three finalists for the Illumineer of the Year. The Sapphire Awards program was launched in 2014 to identify achievements in the LED and SSL sectors, representing technologies and people driving LED technology forward and revolutionizing the lighting industry.
With the first Awards handed out at a Gala held during Strategies in Light 2015
, the program bridged a gap in the industry by acknowledging the entire LED and SSL supply chain, from enabling components and test tools to controls and application-specific lighting end products.
The Illumineer of the Year honor will recognize an individual or team who has developed innovative technology that enables high-quality lighting products while lowering operational and/or product costs. These forward-thinkers combine a sense of long-term value and scalability of concepts with their passion for moving SSL technology forward. The technology may not yet be evident in available products but would need to demonstrate commercial viability and value.
The judging panel found the number of advances submitted during this year's entry process illustrative of the progress the SSL industry has made in delivering unique form and function in modern fixtures; addressing emerging applications by applying the latest research to both component and SSL product development; and improving light and color quality for an enhanced experience.
All of the leading-edge products in the shortlist demonstrated the qualities expected in the Sapphire Awards program — viability for commercialization, reliable and efficient performance, contribution to profitability, and ease of use.
"Our 2019 Sapphire entries showed that the LED and SSL sectors have vigilantly tackled the issue of light quality and have made great strides from the component level to end products," said Maury Wright, chief editor of LEDs Magazine. "At the same time, we continue to see great innovation via connectivity, controls, and tunable spectrum. The finalists that we have just announced represent the most compelling innovations in the industry and we look forward to celebrating the winners at our Sapphire Gala."
Quality, insightful execution, and the foresight to develop SSL products as enablers of the Internet of Things (IoT) will continue to drive the industry into high-technology areas. Product and Illumineer finalists represent the leaps forward in LED and module performance we've covered recently; the advances of smart, connected lighting technologies enabling intelligent systems at various scales of deployment; and other clever designs that bring emerging applications into real-world scenarios right now.
Keep reading to see who made the cut, and stay tuned for our coverage on the winners and how products scored in future issues of LEDs Magazine.

---
The finalists will be honored at the Sapphire Awards Gala on Thursday, Feb. 28, in Oceanside Ballroom D at the Mandalay Bay hotel and convention center in Las Vegas, NV. The Gala takes place during the week of Strategies in Light, which is celebrating its 20th anniversary in 2019. Join our team and advisors for an evening of fine dining and entertainment as we count down to the awards presentation, which will be hosted by chief editor Maury Wright. The evening's festivities will include close-up magician PiP; a performance by LED percussion troupe the Las Vegas Golden Knights Drumbots; and a champagne-serving aerialist. Those interested in attending the Gala can register and purchase tickets on the Sapphire Awards website at Sapphire Awards.
---
SAPPHIRE AWARDS PRODUCT FINALISTS
Packaged LEDs and OLEDs
Cree, Inc. / XLamp eTone COB LEDs
LED Engin / LZ7 Plus 50W 7-Die Multi-Color LED Emitter
Lumileds / Luxeon CZ Color Line
Nichia Corporation / Nichia Optisolis LED (NF2x757G-F1)
Osram Opto Semiconductors / Oslon Pure 1010 LED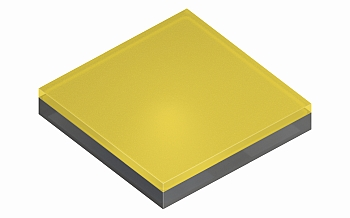 Modular LED Light Engines
LED Linear / VarioLED Flex Venus 3D True Color
Luxtech / LN-X Linear Cuttable White
Tridonic USA / Module LLE Flex G1 IP67 Excite
ICs and Electronic Components for SSL
Maxim Integrated Products, Inc. / MAX20092 matrix manager IC
Seoul Semiconductor / NanoDriver
Thomas Research Products, a Hubbell Lighting Components brand / Color Tuning Controller
LED Drivers
ERP Power LLC / CNB Series Programmable LED Driver with Wireless Lighting Controls
Fulham / eliteControl PoE 2-Channel LED Driver
Optic Arts / VintageDim 2 (DIM.010V.XXX)
Osram Digital Systems / Optotronic Programmable Compact LED Driver
SSL Enabling Technologies — Optics, thermal, interconnect, etc.
The Dow Chemical Company – Performance Silicones / DOWSIL MS-40XX Series Moldable Optical Silicone Elastomers
Gaggione SAS / LLC79 45-mm Silicone Collimator Range
Khatod Optoelectronic Srl / Nactus 6x2 SIL – Silicone Optical Systems (PLL12xxxSR)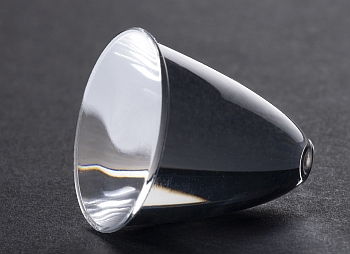 Tools and Tests in SSL Design
Gamma Scientific / GS-Wavemon
United Power Research Technology Corp. / UPRtek MK350S Premium Spectrometer
Emergency SSL Luminaires, Modules, and Drivers
Fulham / EZ Exit EM T-Grid
Igor / Igor PoE Emergency Network Node – Max (NP50-60-C-F-5-EM)
Thomas Research Products, a Hubbell Lighting Components brand / LBU10-P Series Emergency Driver
Indoor Decorative Pendant SSL Luminaire Design
Axis Lighting / Stencil Surface
Fluxwerx / Aperture
Focal Point / Skydome Edge
Nulite Lighting / Sero
PureEdge Lighting / Pipeline 1 LED Suspension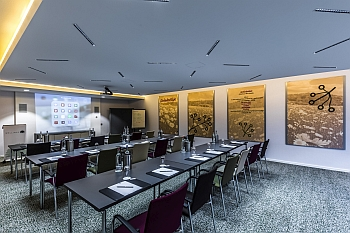 Indoor Flex SSL for Coves, Cabinets, and Cases
Environmental Lights / HyperFlex 2835 LED Strip Light
Environmental Lights / 6-in-1 ColorPlus 5050 LED Strip Light
Elemental LED / Neon Blaze Flexible LED Lighting
Indoor Troffer, Track and Downlight SSL Luminaire Design
ALW USA / Superplane 2.5
Axis Lighting / Sculpt Mikrolite
iGuzzini North America / Palco Low Voltage
LED Linear / Mars Nano
Litecontrol, a Hubbell Lighting Brand / Vora
SSL Lamp Design
Keystone Technologies / Sign Hero 360˚ LED Sign Tube (KT-LED7T8-18P2S-840-D)
LTF, LLC. / SunLight2 True Color Optimized MR16 LED Bulb (BL18W12V3018KWD)
TCP Lighting / The Good Life LED
Outdoor Landscape and Architectural SSL Design
Architectural Area Lighting, a Hubbell Lighting brand / Pursuit
Lumenpulse / Lumenbeam Inground
Lumenpulse / Lumenfaçade Nano
Tempo / CLiP 4X (Model # C4X)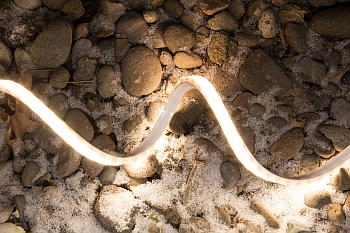 Outdoor Street and Area SSL Luminaire Design
Hubbell Outdoor Lighting / Intercept
Kim Lighting, a Hubbell Lighting brand / Ouro
LEDvance / Sylvania Area Light luminaire portfolio
Industrial SSL Luminaire Design
Columbia Lighting, a Hubbell Lighting brand / Peloton High Performance High Bay
Dialight / Vigilant High Output High Bay
Elemental LED / AlphaTECH Linear LED Lighting Solutions
Kenall Manufacturing / EnviroPro EPHB
Smart and Connected SSL Enabling Technologies
eldoLED B.V. / LEDcode BLE radio, Atrius-ready (BT-L1A1, BT-L2A1, BT-S1A1)
Enlighted / Enlighted 5th Generation Smart Sensor
Osram Digital Systems / SensiLUM Wireless Integrated Sensor
Samsung Electronics / Samsung SSM-U (SLP-S211UXXGWW)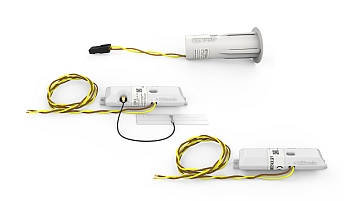 Smart and Connected SSL Systems
Hubbell Control Solutions / PowerHUBB
Lutron Electronics / Enterprise Vue
Osram Digital Systems / Encelium Extend
Tridonic USA / net4more IP-connected Lighting System
Horticultural Lighting
Agnetix / A3 Liquid-Cooled Lighting System
Plessey Semiconductors Ltd / Hyperion LED Grow Light
Samsung Electronics / Samsung Full Spectrum Horticultural LEDs
Lighting for Health and Wellbeing
BIOS Lighting / BIOS Bio-dimming
Circadian Light / DynamicBlu NightSafe Troffer Series (CSPT/CSM Series)
Crystal IS / Klaran
Seoul Semiconductor / SunLike Series LEDs
Telelumen LLC / Octa – 8 channel light player
Specialty SSL Design
Elemental LED / ENVI-Light Color Tunable Mirror (DI-120V-ENV-MIR)
Environmental Lights / Performance 160° Cuttable LED Lattice
Saco Technologies inc / Shockwave V-Stick S + S2 (SVS-xxx-RGB, SVS2-xxx-RGB)
ILLUMINEER OF THE YEAR FINALISTS
Jy Bhardwaj, chief technology officer; Parijat Deb, vice president of epitaxy technology; Danielle Chamberlin, PhD, senior director of converter technology; Ashish Tandon, senior director of device technology R&D; Oleg Shchekin, vice president of device architecture — Lumileds
Martin Moore-Ede, MD, chief executive officer; John Luciani, director of engineering — Circadian Light
Tigran Galstian, PhD, chief technology officer — LensVector; professor of engineering physics at Université Laval
2018 PANEL OF INDUSTRY LEADERS
Maury Wright / LEDs Magazine
Jim Benya / Benya Burnett Consultancy
Deborah Burnett / Benya Burnett Consultancy
Carl Bloomfield / Intertek
Chris Brown / Nextgen Lighting
Daryl DeJean / Emerging Technologies Associates
Rachel Gibney / Available Light
Monica Hansen / LED Lighting Advisors
Eric Haugaard / Cree
Dawn Hollingsworth / Darkhorse Lightworks
Duncan Jackson / Billings Jackson Design
Brad Koerner / Industry Consultant
Clifton Lemon / Clifton Lemon Associates
Dave Neal / Seoul Semiconductor
Steve Paolini / Telelumen
Kris Sandheinrich / KGM Lighting
Jared Saunders / Strategies Unlimited
Willem Sillevis-Smitt / Lumileds
Milena Simeonova / LiteHeal
Philip Smallwood / Strategies Unlimited
Aaron Smith / Finelite
Robert Steele / Strategies in Light