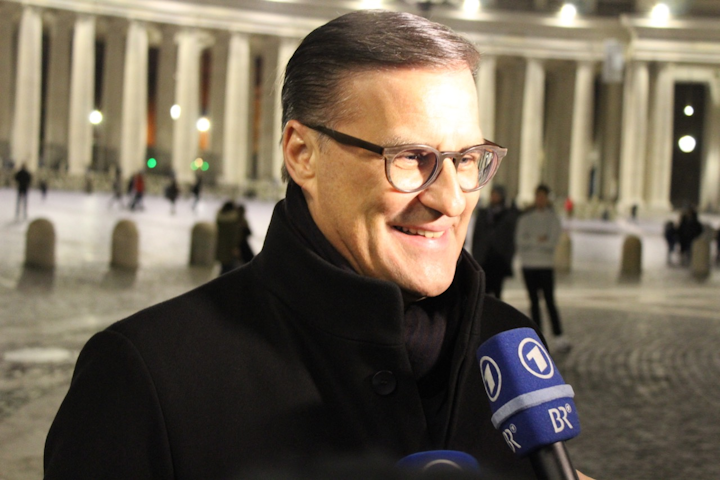 With an eleventh-hour surge of commitments from Osram shareholders, Austrian sensor company ams has succeeded in its bid to acquire Munich-based Osram, which has long been the world's second-largest lighting outfit but which is now focusing more on photonics than on illumination.
Premstaetten-based ams had set a deadline of midnight central European time (CET) on Dec. 5 to acquire a minimum of 55% of Osram via the public stock market. It launched its acquisition campaign on Nov. 7, offering €41 ($45.40) per share, which valued Osram at €4.58 billion ($5.07B).
By 2 PM CET on Dec. 5, it had garnered only 39.8%. But sometime between then and midnight, Osram shareholder interest ratcheted up. Just after 5:30 PM CET Dec. 6, ams announced that it had "exceeded" 55%. It outright owns 19.9% of the shares, and, in a tendering process, Osram shareholders have indicated their willingness to sell the balance to ams.
"We are pleased to announce that we have been successful in achieving the minimum acceptance threshold in our offer for Osram," said ams CEO Alexander Everke.
AMS said it will reveal the actual tally on Tuesday, when all the counting is finished. It also said it is tacking on an "additional acceptance period" that will give Osram shareholders from Dec. 11 through midnight on Dec. 24 to sell.
"Following ams' successful takeover bid for Osram, we can now jointly establish a world-class photonics and sensor champion," said Osram CEO Olaf Berlien.
As LEDs Magazine has chronicled, Berlien has been trying to refocus Osram on optical chips including LEDs and lasers. The company is positioning those chips for use not just in lighting but also as sensors in everything from health and fitness devices to augmented and virtual reality glasses, autonomous vehicles including drones, security devices, and many other things.
AMS specializes in sensors and is very active in the cellphone market.
The acquisition, which has faced employee opposition at Osram, must still pass approval by antitrust and foreign trade regulators.
"Compliance with these regulatory steps and legal approvals as well as organizational coordination are expected to take until summer 2020," Osram said, stating that the process probably won't be complete until "the second half of 2020."
AMS was more optimistic on the timeline, noting that it "continues to expect the closing of the transaction in the first half of 2020."
It also said it intends to invite its shareholders to an extraordinary general meeting ("EGM") to be held in January 2020, to resolve on the proposed equity capital raising in conjunction with the offer.
The two companies must resolve exactly how the €1.4B ($1.55B) ams, with 8600 employees, would absorb the €4.1B ($4.54B) Osram, with 23,500 employees.
Certain business units could be in jeopardy. For example, it is not clear that Osram will continue to market systems aimed at turning the lighting infrastructure into a data-gathering network connected to the Internet. AMS has questioned Osram's future in such Internet of Things (IoT) activities. And Osram itself has put one of its major IoT initiatives, Lightelligence, under review.
An agreement between the two companies has provided for a certain amount of Osram job protection in Germany through 2022. The financial struggles that led Osram to seek a buyer in the first place have also prompted job reductions, including at its expensive new LED chip production facility in Kulim, Malaysia.
The ams acquisition succeeded after a previous ams takeover failed Oct. 1.
Barring any further obstacles, the acquisition brings to a close the bidding for Osram which began in early July and has included erstwhile suitors Bain Capital, Carlyle Group, and Advent International.
MARK HALPER is a contributing editor for LEDs Magazine, and an energy, technology, and business journalist (markhalper@aol.com).
*Editor's note: ams reports financials in USD while Osram reports in EUR; currency is provided in both EUR and USD for consistency. Currency is provided at the latest valuation as of time of publication.