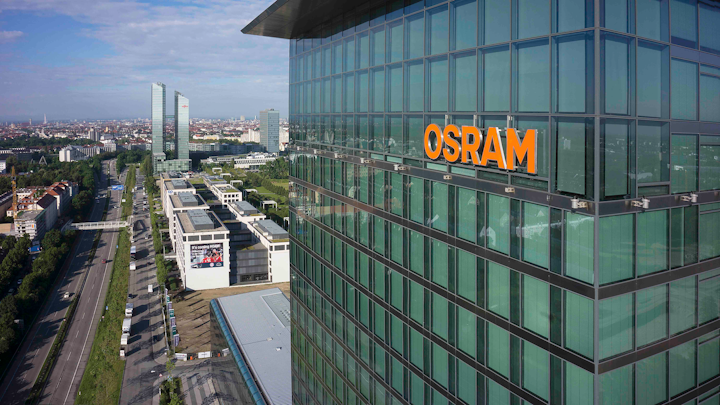 Osram hopes that the recent addition of Bluetooth to its product portfolio will spark what has been lagging interest in its wireless lighting controls in Europe, a development that has fueled questions regarding the future of the company's broader Internet of Things (IoT) scheme, Lightelligence.
As LEDs Magazine reported, Munich-based Osram last week teamed with Krakow-based Bluetooth specialist Silvair to add HubSense, a Bluetooth controls and commissioning system.
What was not clear at the time was how Bluetooth would fit into the mix at Osram, which has for some time been offering wireless lighting controls using Zigbee, a wireless technology that has been around longer than Bluetooth.
But Osram senior product portfolio manager Hannes Wagner helped to clarify things, explaining to LEDs that European customers have resisted Zigbee because it has a comparatively complicated setup requirement relative to Bluetooth. So Osram is hoping that HubSense can kickstart interest in wireless controls in the commercial sector, where smart lighting rebate programs do not exist as they do in the US.
One of the issues with Zigbee is that it requires gateways, which potential users can regard as a burden, and which can add cost and time to the installation and commissioning, Wagner said. Bluetooth does not require gateways, and it is also a technology that many potential users are already familiar with via their phones and other gadgets.
"We want to reduce the complexity," he noted.
With the easier-to-install Bluetooth, potential users are more likely to at least sample wireless controls in small single-room setting, which could in turn lead to wider deployment across an office or building.
Osram is not abandoning Zigbee. In fact, with its gateway, Zigbee can be a better fit with wireless systems that are also equipped with data-collecting sensors that send information back through the gateway to cloud-based data analytics systems via the Internet. While Bluetooth systems can be outfitted with gateways for those purposes, the gateways are not an inherent part of a typical HubSense deployment.
Data collection and analysis has been a goal for many lighting companies like Osram that are trying to turn the lighting infrastructure into the backbone for IoT networks, and to monetize the data.
But so far the lighting industry has struggled to establish much momentum in IoT lighting. Osram's centerpiece IoT scheme, Lightelligence, appears to have taken a backseat to other developments at the company, which is in the midst of a would-be takeover by Austrian sensor firm ams.
In that takeover, ams at one point looked set to jettison IoT lighting should it succeed in acquiring Osram. Whether or not ams completes the acquisition, LEDs has learned that the status of Lightelligence is under internal review, and that Osram could restructure its approach to IoT.
Osram formally launched Lightelligence in March 2018 at the Light+Building exhibition in Frankfurt. It has in recent months fallen out of the spotlight.
At the biennial L+B this coming March, Osram plans to show a variety of luminaires outfitted with HubSense Bluetooth technology. It currently offers just one model.
MARK HALPER is a contributing editor for LEDs Magazine, and an energy, technology, and business journalist (markhalper@aol.com).