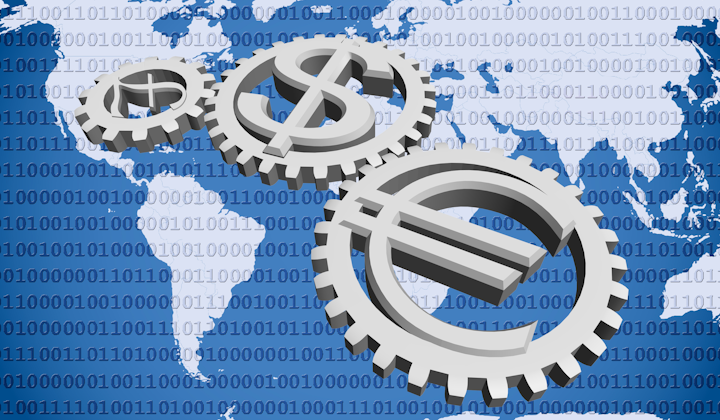 Staggering from a €343 million ($378M) loss for 2019, Osram today urged shareholders to accept the latest takeover offer by Austrian sensor firm ams, as Osram CEO Olaf Berlien himself said he now intends to sell his own holdings.
Osram reported that sales for the year ending Sept. 30 fell 8.6% to €3.46 billion ($3.81B), from €3.79 billion ($4.17B) a year earlier, when the company reported a €188M ($207M) profit compared to this year's loss. The loss was "mainly due to weakness in the automotive industry and in China," it said.
The company's ongoing financial struggles led it to put itself up for sale earlier this year. AMS took its second offer to shareholders last week. It had failed to obtain the minimum of 62.5% of shares it sought the first time around in a bid that expired Oct. 1. Its new offer lowers the threshold to 55% and runs through Dec. 5. AMS is offering €41 ($45.16) per share, the same as with its previous bid, which values Osram at €4.58B ($5.05B).
Osram's managing board and supervisory board had yet to endorse the new offer, but with today's earnings report they declared their support. They did so after Osram and Premstaetten-based ams concluded a "business combination agreement" that establishes a framework, if not all the details, for how the €1.4B ($1.5B) ams, with 8600 employees, would absorb the €4.1 billion ($4.5B) Osram, with 23,500 employees at the end of September (down from 26,200 in September 2018).
"Osram has concluded a comprehensive business combination agreement with ams and recommends its shareholders accept the current takeover offer," Osram said in a press release.
AMS specializes in sensors, and is big in the cellphone market. The Osram acquisition aims in particular to leverage Osram's photonics chip business. But whereas ams' original offer looked set to jettison Osram's IoT lighting business — part of Osram's "Digital" group — the new offer provides a possible reprieve.
Still, it is far from certain that the Digital group and its IoT lighting mission would stay. Osram's two boards today said in a "joint reasoned statement" ("joint" meaning the two Osram boards, not Osram and ams) that they agree with ams that it while it makes sense at the moment to retain three main divisions — Optical Semiconductors, Automotive, and Digital — they also "agree with the intention to objectively revaluate … the effectiveness of such divisional structure and assess whether other organizational structures may contribute further value to the combined group and its stakeholders."
Berlien told analysts that "the future of (Digital) will be assessed by a joint integration team."
One digital segment that Osram looks intent on keeping is its horticultural operations, in which it provides tunable LED lighting that can be optimized to grow different crops and plants. "Future fields such as the fast-growing horticulture lighting business are developing very positively," Osram stated. And in a conference call with analysts toady, chief financial officer Ingo Bank repeatedly sang the praises of Fluence, a Texas horticultural lighting company that Osram acquired in 2018.
In endorsing ams' latest offer, Osram drew attention to ams' intentions to protect Osram jobs in Germany until the end of 2022 — a commitment that appeared to be less clear in the earlier, failed bid. (However, as LEDs reported last week, ams has spelled out provisions it might take "in case of potentially necessary redundancy dismissals.") And jobs are not secure at locations outside of Germany, including Osram's expensive new state-of-the-art LED chip plant in Kulim, Malaysia.
The new offer is more appealing than the old one to CEO Berlien, who "intends to accept the offer for the Osram shares held by him," according to Osram's joint reasoned statement. Berlien had indicated that he would not sell his 31,750 shares in ams' first effort.
AMS had encountered resistance from Osram employee groups to its original offer, who still look unimpressed. Osram has six employee representatives on its 12-person supervisory board. Two of the six own Osram shares, and both of them — Irene Weininger and Thomas Wetzel — "intend not to accept the offer for all Osram shares held by them," the Osram statement notes.
Meanwhile, the prospects for an immediate turnaround in Osram's general financial situation are not good. And Berlien put the best face on things considering the company said it is pushing out midrange targets established earlier this year by a full two years — from what was 2022/23, to 2024/2025. But he said ongoing changes within the company should help bring some amount of stability at some point in fiscal year 2020.
"Fiscal year 2019 was one of the most challenging years we have experienced," Berlien said on the analysts' call. Not only did the automotive market stall, but "we continued to confront a tough market environment, with lower demand across nearly all markets, and with ongoing political and economic uncertainties," he noted. The Osram CEO alluded several times to how the ongoing tariff disputes between the US and China have disrupted the supply chain.
"We expect these headwinds to also continue in our Q1 (calendar year Q4)," he said. "For the rest of the fiscal year, we assume a more stable development." He said he did not foresee improved markets in that timeframe; rather, he said Osram will stabilize because "we are focusing on our own performance," including Osram's "countermeasures."
MARK HALPER is a contributing editor for LEDs Magazine, and an energy, technology, and business journalist (markhalper@aol.com).
*Editor's note: ams reports financials in USD while Osram reports in EUR; currency is provided in both EUR and USD for consistency. Currency is provided at the latest valuation as of time of publication.