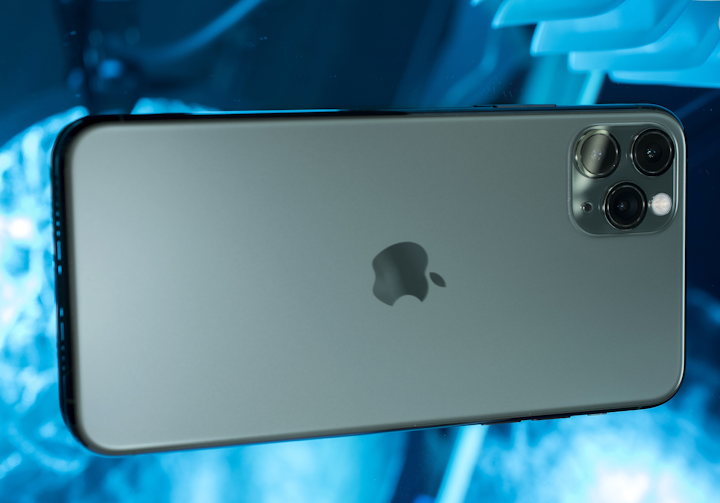 AMS, the Austrian sensor company that failed to acquire Osram earlier this month, has launched a new bid in which it is willing to settle for a smaller ownership stake than what it had previously sought.
The Premstaetten-based company said it is now seeking a minimum of 55% of Osram shares, down from the 62.5% it had last sought and from the 70% at which it started its quest on Sept. 4. Its offer price remains unchanged at €41* ($45.64) per share, valuing Osram at €4.58 billion ($5.1B).
The company is attempting to buy Osram through the public stock market.
In ams' earlier bid, it had given shareholders until Oct. 1, at which point it had collected only 29% of the shares, a number which had grown to 51.6% by the time all commitments were counted a few days later.
AMS vowed at the time to carry on in its mission to land Osram.
It has now taken the next step by lowering its threshold to 55%, which is not far off the 51.6% it had received earlier. Under German regulations, ams had directly purchased a maximum of 19.99%; shareholders had tendered the remaining shares to an ams subsidiary, Opal BidCo GmbH.
While the €41 price remains unchanged, the original offer has officially expired. The new offer with the 55% threshold is considered an altogether new bid.
Thus, all the shareholdings previously tendered to ams' Opal no longer count. While ams continues to own 19.99% of Osram stock, the additional tendering must now start over again, which can happen once the German Federal Financial Supervisory Authority approves ams' new offer document.
AMS expects the regulatory approval soon enough to allow it to accept tenders starting before the end of October. It said its offer will then last for four weeks.
"The transaction is expected to be completed in the first half of 2020," the company added, sounding a note of confidence.
"We are convinced that our offer will be successful as it provides a highly attractive, fully valued price at a straightforward acceptance threshold," said ams CEO Alexander Everke. "As the pre-eminent Osram shareholder at 19.99%, we are furthermore convinced that this offer is the best available option for Osram's shareholders.
"The strategic rationale of creating a global leader in sensor solutions and photonics, with strong European roots, is unchanged and offers a compelling opportunity for Osram ams and our shareholders....We appreciate the fruitful discussions with the management and supervisory board of Osram and look forward to working alongside the present Osram management board to realize our strategic vision."
While Osram's managing and supervisory boards endorsed the first ams bid, CEO Olaf Berlien dissented, stating he would not sell his 31,750 shares to ams.
In a prepared statement, Berlien this time appeared to be positive about the new ams offer, although he stopped short of saying he would sell his shares.
"Over the past few days, we have had constructive discussions with ams about the conditions for a new takeover bid," Berlien said. "The managing board welcomes the progress made so far and is confident that both sides can agree on a future-oriented strategic concept."
Employee groups had also opposed the first ams offer, citing likely job cuts.
AMS and Osram seek to combine into a company uniting their expertise in sensors and photonics. The ams acquisition would jettison Osram's Internet of Things (IoT) lighting operations but would incorporate its chip-level operations.
At €1.4B ($1.6B), ams is a much smaller company than the €4.1B ($4.6B) Osram, so there have been concerns over how it can sustainably absorb Osram. AMS has secured €4.4 million ($4.9M) bridge loan from HSBC, UBS, and Bank of America Merrill Lynch. It said it also intends to raise €1.6B ($1.8B) "in the form of a rights issue and other equity-linked instruments" which HSBC and UBS will underwrite.
AMS specializes in sensors for smartphones and has relied heavily on the Apple iPhone market, where it provides chips for facial recognition and other things. It had a rough year in 2018 as a subdued smartphone industry and a slowing China market led to a 92% profit plunge to €10.9M ($12.1M). However, things have recently picked up, as ams today reported that revenue for the third quarter ended Sept. 30 leapt over 40% to €579M ($645M) compared to €411.8M ($458.7M) in the same quarter a year ago, and net income surged nearly ninefold, to €141.9M ($158.1M) from €16M ($17.8M).
Meanwhile, Osram said private equity firms Bain Capital and Advent International have for the time withdrawn from their joint effort to acquire Osram, in what was a rival bid to ams. In late September, Advent had replaced Bain's original partner, Carlyle Group. Bain and Carlyle had together kicked off the Osram sweepstakes in early July, at €35 ($38.99) per share, an offer which ams upped with €38.50 ($42.89) per share and eventually with €41 per share.
MARK HALPER is a contributing editor for LEDs Magazine, and an energy, technology, and business journalist (markhalper@aol.com).
*Editor's note: ams reports financials in USD while Osram reports in EUR; currency is provided in both EUR and USD for consistency. Currency is provided at the latest valuation as of time of publication.