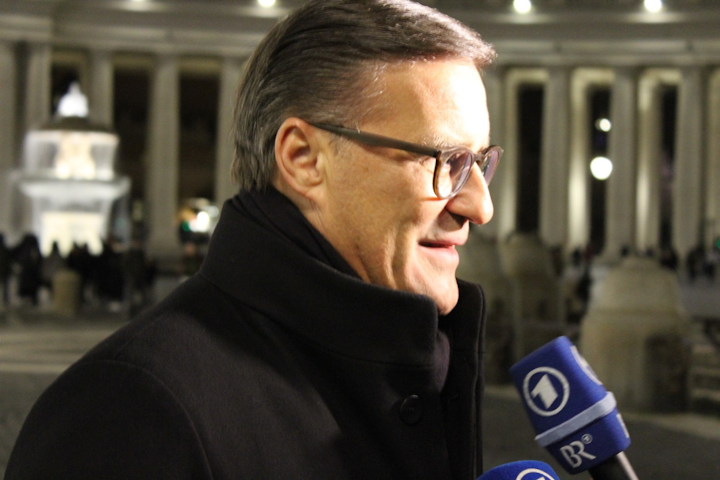 Osram CEO Olaf Berlien has financially opposed a takeover by Austrian sensor maker ams, a position that pits him against Osram's two leadership boards, both of which today grudgingly urged shareholders to accept the ams offer.
Berlien's opposition surfaced in a 104-page Osram document examined by LEDs Magazine.
The document, which Osram calls a "joint reasoned statement," is written by the company's supervisory board and executive board (also called the managing board) and addressed to shareholders. It concludes that shareholders should accept ams' €4.3 billion ($4.7B), €38.50 ($42.36) per share offer.
AMS' bid is €3.50 ($3.85) per share more than a rival €3.48B ($3.83B) joint offer by private investors Bain Capital and Carlyle Group, and the boards believe that the higher price has a greater chance of acceptance.
But Berlien, who personally owns 31,750 Osram shares, "intends not to accept the [ams] offer for the shares held by him," the document states. Rather, he appears to prefer the lower Bain/Carlyle offer.
In an implied reference to the Bain/Carlyle bid, Osram notes that "As chairman of the managing board, he attaches greater weight to his interest in a continuation of the resilient business strategy pursued by the managing board of Osram that takes account of all stakeholders than to his personal short-term financial interests as a shareholder."
As Osram goes on the block, it is trying to hone its focus down into photonics. The ams offer entails jettisoning Internet of Things (IoT) general lighting. It is not clear whether Bain/Carlyle would do the same.
AMS and Osram would combine sensor and photonics expertise to chase opportunities in automotive — including driverless cars — and other markets.
Berlien's opposition to ams raises questions of his tenure with the company should ams prevail. To increase its chances of buying Osram, ams today eased up on a minimum requirement that holders of 70% of the shares accept. It lowered the figure to 62.5%.
By recommending the ams offer, Osram's two boards have withdrawn their earlier recommendation that shareholders accept the Bain/Carlyle bid.
"At the time of...the offer by Bain Capital and Carlyle, Osram had received only the Bain/Carlyle offer and no other offer," the boards stated. "Now, with the offer made by [ams], Osram has received an offer that is, at least with regard to the offer price, more attractive."
But in supporting publicly-owned ams, the Osram boards expressed plenty of trepidation.
Alluding to Bain/Carlyle, the boards stated, "A private ownership structure is the preferable ownership structure for transforming Osram as quickly as possible from a vertically integrated lighting expert towards a high-tech photonics player. Likewise, the managing board and the supervisory board do not agree with every aspect of ams' intended strategy, and certain issues need to be further discussed between Osram and ams."
They also noted that ams' financing for the acquisition could fall apart after a takeover, leaving the combined company "with a debt financing that would not be sustainable."
Furthermore, the boards pointed out, "AMS' current business is characterized by an unusually high customer concentration and resulting dependency on these customer relationships. This means that the planned reduction of the debt ratio depends on a continued large amount of orders received from these key customers."
AMS, based in Premstaetten, Austria, has relied heavily on selling to Apple for iPhones, and is trying to diversify.
Adding to the list of worries, Osram described the "risk" entailed in the much smaller €1.4B ($1.54B) ams trying to absorb €4.1B ($4.51B) Osram. "AMS may not be able to successfully organize the integration and to realize at the same time the publicly announced synergies in the intended short period of time," the boards said.
The boards even noted that Osram employee representatives on the supervisory board oppose ams for a number of reasons, including potential job losses and "a domination of Osram by the headquarters of ams." As LEDs has reported, trade union IG Metall — which has two seats on the supervisory board — opposes ams. The supervisory board also includes representatives from a plant in Berlin and Regensburg, Germany.
Neither board endorsed the ams offer unanimously, with executive board chair Berlien saying he won't sell his Osram shares to ams. The executive board's other two members are chief financial officer Ingo Bank and chief technology officer Stefan Kampmann.
Osram said a "majority" of the supervisory board backs ams.
But in further reticence, it noted that of the seven supervisory board members who own Osram shares, five will not sell to ams. Three of those are employee representatives.
Two important shareholders last month rejected the Bain/Carlyle bid as too low. The two included Osram's largest shareholder, Allianz Global Investors.
MARK HALPER is a contributing editor for LEDs Magazine, and an energy, technology, and business journalist (markhalper@aol.com).