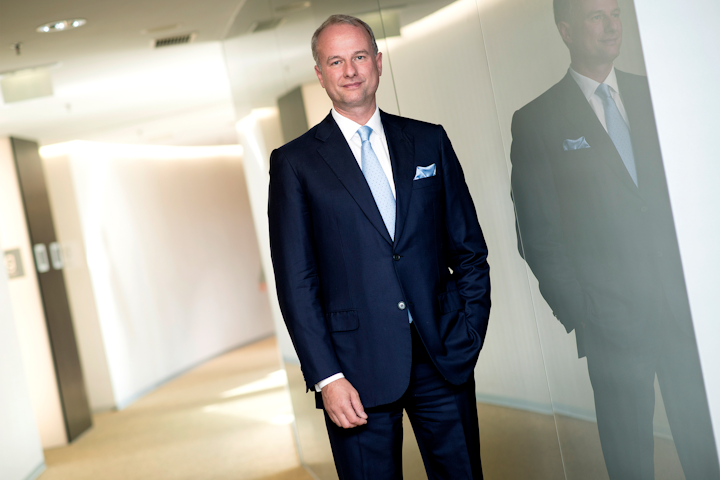 The stakes are rising in the bid to take over Osram, as Austrian sensor company ams today offered a price higher than the one offered last month by Bain Capital and Carlyle Group. Osram promptly opened negotiations with the new bidder.
If ams were to succeed in its bid, it would dump Osram's IoT lighting business, which ams described as "non-core" to its mission of creating a "global leader in sensor solutions and photonics."
AMS had been waiting in the wings, although as recently as this morning, Osram told LEDs Magazine that ams had not made an offer.
But by later in the day, ams had tendered €38.50 ($43.16) per share, valuing Osram at €4.3 billion ($4.8B). Six weeks ago, Bain and Carlyle bid €35 ($39.25) per share and set a Sept. 5 deadline for shareholders to accept. While Osram management had supported that bid, many shareholders have rebuked it, as you'll see in the story linked above.
Bain and Carlyle are not necessarily out of the running, but they would probably have to up their ante, if ams' interest sticks.
"The managing board of Osram confirms that ams AG has submitted a proposal to Osram for a voluntary public takeover offer for all outstanding Osram shares," Osram said in a financial filing seen by LEDs.
Over the last several weeks, concerns had been raised about ams' ability to finance an acquisition.
"For this purpose, ams has submitted a documentation about a bridge financing of by HSBC and UBS," Osram said in the filing. "Part of this bridge loan shall later be refinanced by a capital increase at ams. The two investment banks have committed €1.5B ($1.7B) for this purpose. AMS intends to offer a price of €38.50 per Osram share in cash."
AMS and Osram are now talking.
"Osram has decided to enter into negotiations with ams regarding the conclusion of a Business Combination Agreement," Osram said. "At the same time, the documentation submitted will be further reviewed. In addition to the offer price and financing concept, a stable environment for further transformation into a semiconductor-based high-tech photonics company is important for the Osram managing board when assessing the offer. In addition, the managing board attaches great importance to appropriate protection commitments for all key stakeholders, in particular the company's employees.
The offer, and Osram's interest, marks a dramatic change from earlier in the day, when Osram told LEDs, "We did not receive a binding offer [from ams], and were not informed that a takeover financing was secured. There is actually no due diligence process running with ams."
As LEDs has pointed out, there are natural synergies between ams and Osram, with both interested in sensors including optical sensors for use across many different high-tech applications. AMS' interest in Osram has been on again, off again. With the funding from HSBC and UBS, it is now on again.
But those synergies do not include Osram's IoT lighting business, which Osram refers to as its Digital division, which ams would sell.
"AMS regards the Digital division of Osram as non-core," ams said in a press release. "Identifying the best owner for whom the business is strategic, will in ams' view allow investment into that business, which is the best way to secure jobs in the long term. AMS agrees with Osram's assessment that the Consumer General Lighting LED business requires optimization. Therefore, ams plans to gradually phase out of this business, freeing up financial resources which can be invested in advancing the European technology base of the combined company. AMS commits to maintain a meaningful presence in Munich and host important corporate functions across Munich and Premstaetten."
It would appear that ams, based in Premstaetten, Austria,would be keen to sell sensors into the lighting market, but that it would not be interested in selling lighting-based data collection and analysis services, as Osram's Digital division does.
In one technicality, Osram will have to waive a 12-month "standstill agreement" reached between Osram and ams on June 4, in which Osram gave ams access to due diligence information in exchange for ams agreeing not to make a takeover offer, ams explained.
Like with the Bain and Carlyle offer, the ams bid will require acceptance by 70% of Osram shareholders.
"The proposal is compelling for all stakeholders of Osram," said ams CEO Alexander Everke. "Therefore, we trust that Osram will waive the standstill agreement and allow its shareholders to benefit from our offer. This will clear the way for Osram and ams to create a winning combination. Together, we can rely on great employees, products, and technology to become a global leader in sensor solutions and photonics, delivering tangible value to our customers. We offer a long-term plan which we can execute from a position of strength, based on continuous investment and growth."
In the press release, ams gave some insights into how it would combine production of the two companies, including Osram's Regensburg, Germany facilities, and its €370 million ($415M) LED plant in Kulim, Malaysia, which has been hit by market slowdowns since it opened.
"The transaction builds upon the recent significant capital expenditures by both companies into state-of-the-art production lines," ams said. "Osram has invested in large, low-labor-cost facilities in Malaysia and China which complements ams' footprint in Singapore. Combining and optimizing the manufacturing capacities of the two companies will result in better utilization rates and facilitates insourcing of selected components, underpinning medium-term revenue synergies. Specifically, ams intends to consolidate all front-end LED production and development in Regensburg. This will lead to meaningful job creation as well as continued investment in technology development in the area."
The statement seemed to present a different outlook for the Osram's Asian operations including Kulim, as it made no mention of the "job creation" that it did for Regensburg.
"AMS intends to consolidate the back-end LED production in Asia, which will optimize the Asian manufacturing footprint and addresses the capacity utilization headroom," ams said.
Back in Germany, "AMS intends to enter into location safeguarding agreements for all German manufacturing sites for a period of three years," the company said.
MARK HALPER is a contributing editor for LEDs Magazine, and an energy, technology, and business journalist (markhalper@aol.com).
*Updated Aug. 12, 2019 1:45 PM for additional comments.

*Updated Aug. 12, 2019 6:02 PM for additional ams information.