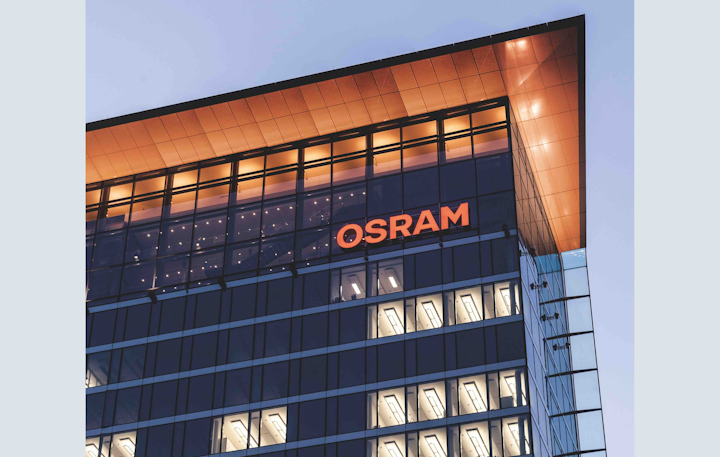 If Osram was angling for a bidding war among parties interested in acquiring the company then it might have gotten its wish, as suitor Bain Capital appears to have ditched its partner Carlyle Group in order to join with private-equity firm Advent International to up the ante over frontrunner ams.
While Bain and Boston-based Advent have not yet formally made an offer, Osram said the two investment entities jointly sent a letter to Osram's managing board indicating that they "may offer a 'meaningful' premium over the current offer from ams AG of 38.50 euros [$42.13] per share."
It is ultimately up to shareholders on the public market whether or not to sell the company.
Bain had originally partnered with private-equity company Carlyle Group in early July to offer €3.48 billion ($3.80B), or €35 ($38.30) per share, for the Munich photonics and lighting company. In August, Austrian sensor maker ams countered with its €4.3B ($4.7B), €38.50 ($42.13) per share bid, which it took to Osram shareholders in early September.
By last week, Osram's supervisory board and executive board urged shareholders to accept the higher ams offer but did so grudgingly. It expressed concerns about the prospective shortcomings of an ams takeover, including the sustainability of the offer and of the company itself, and of the ability of the much smaller ams to absorb the larger Osram, whose CEO Olaf Berlien personally opposed the ams offer while stating his preference for the lower Bain‒Carlyle bid.
Some observers considered the tepid endorsement of ams as a cry for Bain and Carlyle to raise their bid, a move that Bain now looks ready to make but partnered with Advent rather than with Carlyle.
"Advent and Bain intend their binding offer to be superior to that of ams AG in terms not only of the offer price but also the strategy and growth prospects for Osram," Osram said, without directly addressing whether Carlyle was still involved.
In addition to CEO Berlien, various employee representatives, including trade union IG Metall, have opposed the AMS offer. Concerns include job protection.
Osram said that it expects any Bain Advent proposal to be similar to the Bain Carlyle offer in terms of how it deals with "the strategy and growth prospects for Osram."
Osram also seemed to liken the Bain Advent team to the Bain Carlyle approach in other aspects, noting: "Bain and Carlyle's existing investor agreement contains, among other things, commitments to protect the workforce and sites. Osram would continue to operate under the existing name after the takeover. The corporate headquarters would remain in Munich, and the rights to all patents would remain with Osram. Existing labor agreements, collective bargaining agreements, and similar agreements as well as existing pension plans would remain unchanged. The investors are committed to the cornerstones laid out in the benchmark document 'Future Concept Germany,' which was agreed in July 2017 with the trade union IG Metall and the workforce."
If Bain and Advent do make a bid, then Osram management "will make a timely recommendation to its shareholders, as with the previous offers," Osram said, noting that it expects Bain and Advent to conduct due diligence "in the coming weeks."
MARK HALPER is a contributing editor for LEDs Magazine, and an energy, technology, and business journalist (markhalper@aol.com).