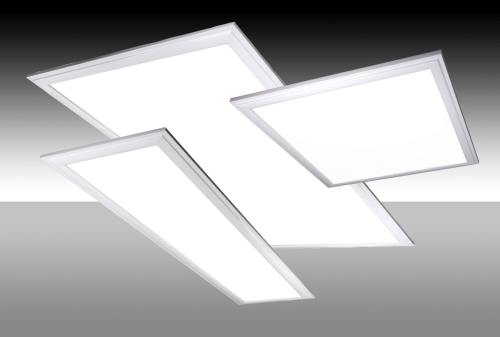 WEST CALDWELL, N.J. -- MaxLite introduces FlatMAX, a new generation of LED edge lit panels that deliver superior efficacy in a sleek package.

Designed to replace fluorescent fixtures in drop ceilings, MaxLite's FlatMAX panels feature a slim installation depth for a flush fit and long-life LEDs that deliver a high lumen output and uniform light. The panels are fully dimmable and compatible with building controls, motion sensors, timers, and daylight harvesting systems. They are available in three sizes: a 36-watt 1'x4', and 45-watt 2'x2' and 2'x4'.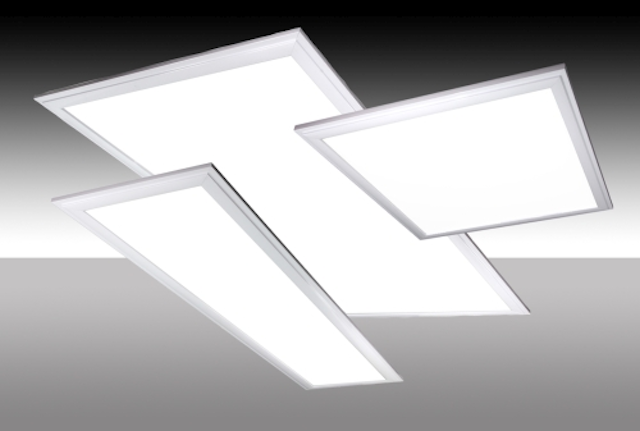 MaxLite FlatMAX LED panels replace fluorescent fixtures in drop ceilings

"Keeping in step with our latest brands under the MaxLED umbrella, we are proud to launch our new generation of Edge Lit LED Flat Panels under the brand FlatMAX," said Product Manager Ken Charton. "These new panels deliver all of the benefits of an edge lit fixture with higher efficacy and light output, previously only available in a direct lit model."

The panels are offered in 3500K, 4100K and 5000K correlated color temperatures (CCTs) and deliver up to 4,500 lumens with a high color-rendering index (CRI) of 80. An optic guide plate controls glare and provides uniform light distribution. Constructed with an aluminum housing that provides heat sink and thermal control capabilities for long life, the flat panels feature a translucent white polycarbonate lens and color-matched, proprietary binned LEDs for an even, consistent shadow-free light.

The fixtures are Type IC-rated for contact with insulation after installation, and come standard with seismic earthquake clips. The FlatMAX is available with a wide variety of options, including surface mount kits, battery backup units and a remote driver configuration.

For complete specifications, view the product page at:
http://www.maxlite.com/products/flatmax-r-edge-lit-led-flat-panels

About MaxLite
MaxLite has been committed to providing energy-efficient lighting products for the last 20-plus years, and was one of the first movers into LED technology in the industry. An ENERGY STAR® Partner of the Year, MaxLite established the MaxLED® brand, an extensive line of indoor and outdoor lighting fixtures and lamps using the latest state-of-the-art LED technology. Through MaxLite's innovative research and development capabilities in its California office and product assembly center in New Jersey, MaxLite continues to be at the forefront of energy-efficient technologies. For more information, follow us on Twitter @maxlitenewsroom or like us on Facebook.

Contact:

MaxLite
+1-800-555-5629

E-mail:

Web site:

Submit new products, case studies/projects, and other press releases at http://www.ledsmagazine.com/content/leds/en/addcontent.html and http://www.ledsmagazine.com/content/leds/en/iif/add.html.