Nora Lighting LED tape light illuminates House of Design showplace
Mar 2nd, 2015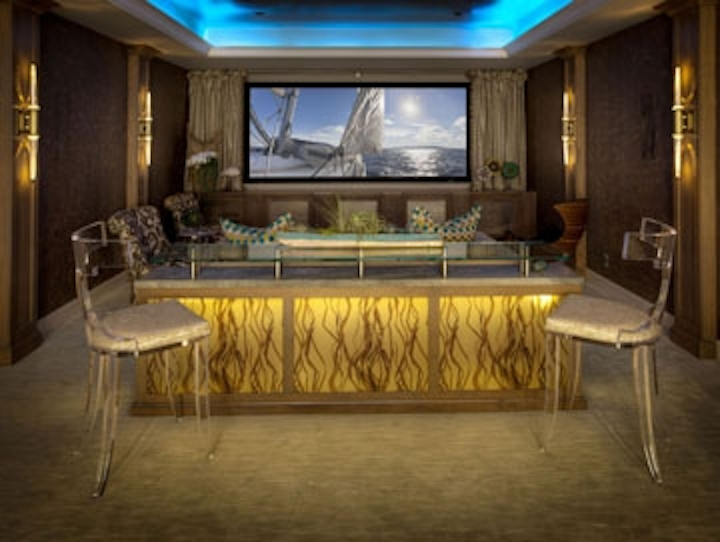 Each year the Philharmonic Society of Orange County creates the House of Design, a showplace residence that is open to the public for tours. Among the many interior fixtures provided by Nora Lighting was color-changing RGB LED tape light installed in the Hollywood-style home theatre.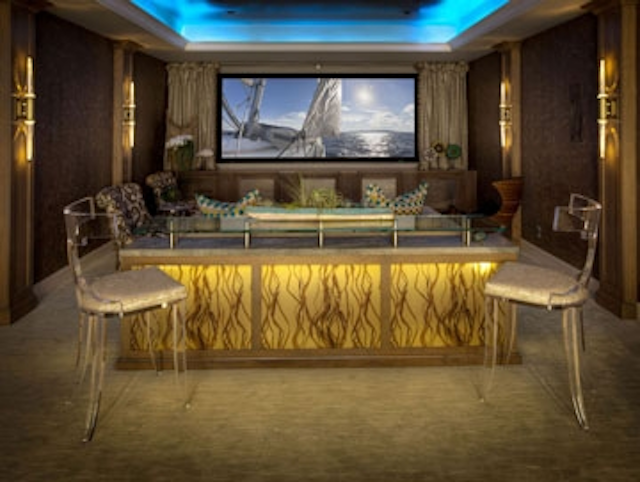 "Tape light has become the designer's choice for smooth linear lighting in coves and niches rather than fluorescent or incandescent fixtures because it casts an even glow and does not create dark gaps," says EJ Philips, Nora Lighting sales manager, showroom division.

"Within the theatre, the LED tape light creates a comfortable low light ambience before each performance and can be dimmed down before the popcorn is passed around. Measuring just 9/16-inch wide by 1/16-inch high, RGB Tape Light features an auto-changing fade or strobe," he said. "Because 15 other colors can be programmed, the lighting effect can be changed at any time."

The money raised from the House of Design tour benefits the Philharmonic Society's Youth Education Program, providing interactive learning experiences for students from kindergarten to high school with workshops, concerts and many other music-related events and opportunities.
Contact:
Nora Lighting
E-mail:
Web site:
Locate more general lighting vendors in the LEDs Magazine Suppliers Directory

Submit new products, case studies/projects, and other press releases at http://www.ledsmagazine.com/content/leds/en/addcontent.html and http://www.ledsmagazine.com/content/leds/en/iif/add.html.
More from Nora Lighting:
Nora Lighting's LED tape light channel illuminate interior halls and stairways
Nora color-changing LED tape lights spice up restaurant cove lighting