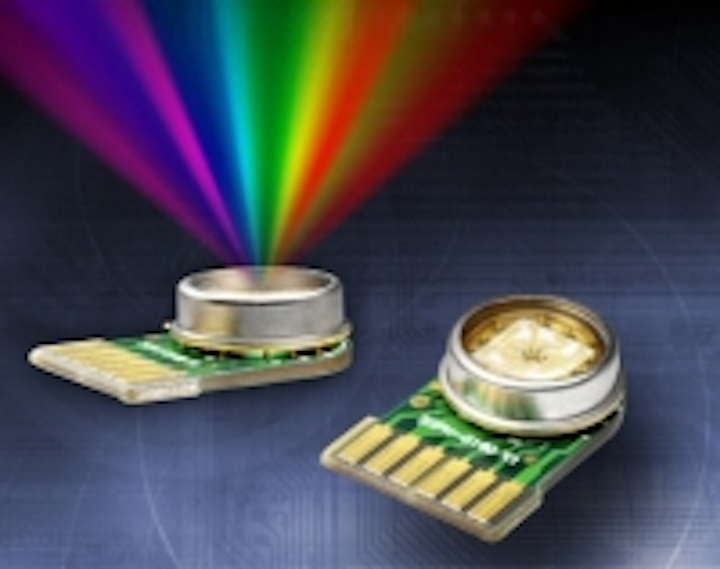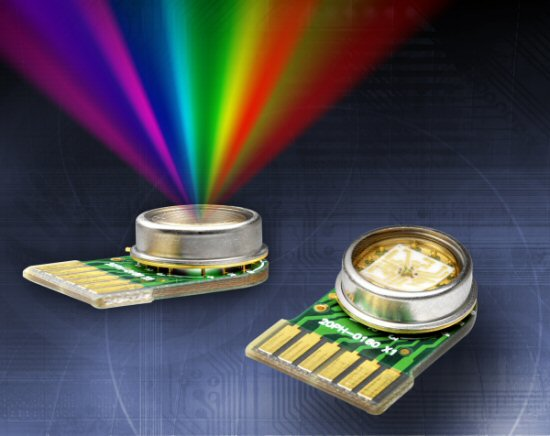 Date Announced: 07 Nov 2006
OPTO TECHNOLOGY ANNOUNCES NEW BROADBAND WHITE LED MODULE
FOR BIO-MEDICAL APPLICATIONS
WHEELING -- Opto Technology, Inc., a leading manufacturer of optoelectronic and LED-related products for the bio-medical and analytical instrumentation industry, has introduced its new OTLA-0130 broadband white LED light engine for applications requiring the full, UV to Red spectrum.
The OTLA-0130 integrates a white LED with additional monochromatic LED die to expand the unit's spectral output.
The OTLA-0130 also features a very small lighting emitting source size of less than 2mm in diameter, that allows it to be coupled to optical systems including fiber optics and focusing optics.
In addition, each LED wavelength (White, 395nm, 470nm, 630nm, and 660nm) can be individually addressed for separate pulsing and intensity balancing.
Potential instrumentation applications for the OTLA-0130 Broadband White LED include: Flourescence, absorbance, transmittance, reflectance and color metric measurements. The OTLA-0130 may be customized to fit specific applications such as providing additional LED wavelengths into the existing to package. Electrical termination is through an industry standard edge connector or by soldering wires directly to the circuit board.
About Opto Technology, Inc.
Headquartered in WheelingIllinois, Opto Technology, Inc. has been a leading manufacturer of optoelectronic related products since 1973. The company has provided a unique contribution to the development of the optoelectronic industry through standard products and singular product innovations. Opto Technology is dedicated to solving customers' application problems with highly innovative heater hybrid systems using opto-hybrid designs and technology.
Contact
For additional information, please contact Opto Technology, Inc. 160 E. Marquardt Drive , Wheeling , IL phone: (847) 537-4277 fax: (847) 537-4785
E-mail:info@optotech.com
Web Site:http://www.optotech.com