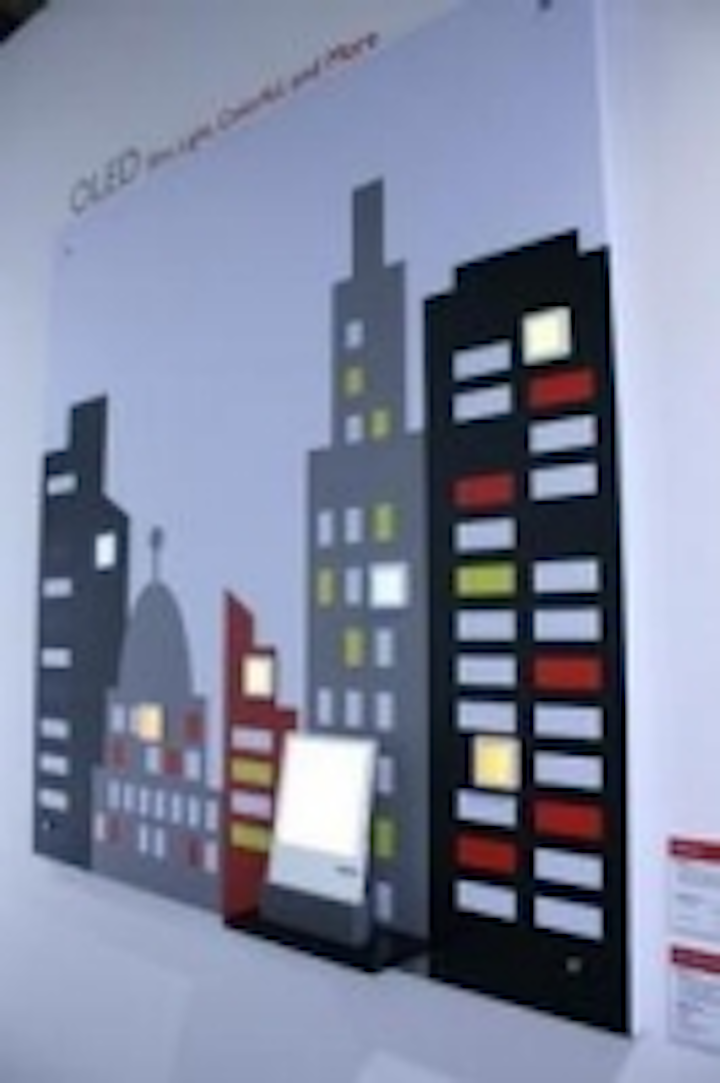 Date Announced: 13 Apr 2012
Lextar Electronics Corporation ("Lextar") announces its new generation of LED tubes that focus on three main aspects- simplified structure, price improvement, and light enhancement. In addition, Lextar will promote dimmable downlights that feature 1000 lumens, and new generation of lighting- OLED technology, all of which will appear for the first time at the Light+Building 2012 exhibition held in Frankfurt Germany from April 15 to 20.
Lextar's new LED tube will be launched in various in 2, 4, and 5 inch sized models and will have a breakthrough design, featuring a much more simplified product structure, reduced components, and improved uniform lighting. Simplified structures are the future for LED light source products, and will help them reach automated production as well as improve their economic scope.
Lextar will also be releasing its 1000 lumen downlights that are UL compliant. Not only are the downlights dimmable, they have high color rendering and enhanced spatial lighting quality, all of which make these lights suitable for commercial areas, offices and public spaces.
Lextar will release a new generation of lighting technology- OLED incooperation with AUO. OLED lighting is characterized by surface light source, thickness, energy consumption, and can give off different colors by adjusting its organic material. Lextarwill use these features to display a "Slim OLED" panel that is portable, slim and light. The module panel has a built-in Lithium-ion battery, is only 3.7mm thick, and has three dimming sections. The panel's backside has a magnet design that can absorb metallic objects at any time, making it the ultimate portable lighting device that fully displays OLED thin features.
In addition, another concept Lextar has been working on is an "OLED Wall Brick" that uses red, blue, and yellow OLED light modules that can change color depending on one's mood and location. This wall color light-emitting fashion is the next wave of technology and shows the possibilities of OLED.
Lextar's Chairman, Dr. David Su, addressed the R & D team that he wants to eagerly display the company's innovative breakthrough in its lighting technology and products at the exhibition. Not only has Lextar enhanced the lumen per watt (lm / W) or lumen per dollar (lm / $) with its products, but has overall improved product structure and material by moving toward a simplified design, enhanced light quality, and improved costs to provide the highest quality LED lighting products in the market.
About Lextar Electronics
Lextar Electronics Corporation (TAIEX 3698), founded on May 23, 2008, is a subsidiary of AU Optronics. It specializes in manufacturing high-brightness LED epi wafers, chips and packages, as well as energy-saving and smart lighting products. The range of applications includes LCD backlighting, professional lighting source, consumer lighting source and various lighting products. Lextar officially acquired LightHouse Technology Inc. in March 2010. The company now houses more than 2,300 employees and its headquarters is in the Hsinchu Science Park, Taiwan. Its manufacturing plants are located in the Hsinchu Science Park, Hukou Industrial Park and Chunan Science Park in Taiwan, and will set up a new plant in Suzhou, China. Lextar's turnover in 2011: USD 309 million. Corporate website: Lextar.com
Contact
Fiona Chiu Corporate Communications Lextar Electronics Corp. Tel: +886-3-5658800 ext 1894 Fax: +886-3-5638319 ext. 501894
E-mail:Fiona.Chiu@Lextar.com
Web Site:www.Lextar.com