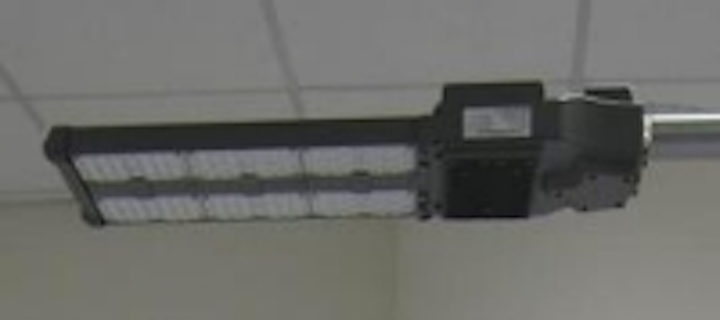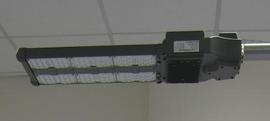 Date Announced: 30 Mar 2012
Excellence Opto, Inc. (EOI), a pioneer of SSL energy saving technology since 1995, is a vertical integrated manufacturer from optical, mechanical, electrical and thermal design engineering to manufacturing. EOI is pleased to introduce the new modular LED street light at the Intertraffic Amsterdam and the coming Lightfair in Las Vegas. This superior luminaire incorporates LED emitter with LM 80, advanced power supply, 10KV surge protector and light weight passive heat sink to meet cities' expectation on the longevity of the roadway lighting luminaire. For ease of installation and maintenance, the power door and all serviceable parts of the luminaire are designed with tool-less access and quick-connect wiring. Innovative design of the photocell receptacle mounting in the luminaire allows the photocell to be rotated tool-less in the field during installation. Quality finish provides weather proof to the luminaire housing and door with the color option of grey, bronze or other customized finishes. Unique IP66 design of the MCPCB LED module and power chamber protects the components from water and dust intrusion. Slip step holder mounting allows +/-7.5° adjustment with 2.5° increment. Safety tenon is attached to the power door to avoid accidental drop of the door during installation or maintenance.
EOI's new modular LED street light offers from 20 LED to 120 LED in a range of 30W to 280W to replace 70W to 600W HPS lamps with 50%~60% energy saving. Photometric distribution is available from Type I, II, III, IV and V with house side shield option in certain models. Advanced power supply provides the flexibility of the LED driving current, which allows dimming module or wireless control module (optional) to adjust the light output based on surrounding environment conditions.
Technical specifications, IES photometric files, and LM-79 test reports will be accessible by contacting our Sales Representatives or by visiting www.eoius.com
About EOI
Developing and manufacturing innovative energy saving products is the top principle of EOI's business since 1995. With QS9000, ISO9001, TS16949 and ISO 14001 certificates, EOI ensures quality and longevity of the products from designing, manufacturing to delivery. EOI's global Corporate Headquarters is located in Chunan, Taiwan with R&D technical center, TAF certified photometric lab and manufacturing facility. EOI also maintains a great facility in Pomona, CA as the operational base in North America. Quality products are delivered to LED traffic signal lighting, automotive lighting and general illumination lighting industries in North America, Europe and Asia.
Contact
Allan Kuo, Excellence Opto, Inc. 1663 West 2nd St., Pomona, CA 91766 (909) 784-3333
E-mail:allankuo@eoius.com
Web Site:www.eoius.com