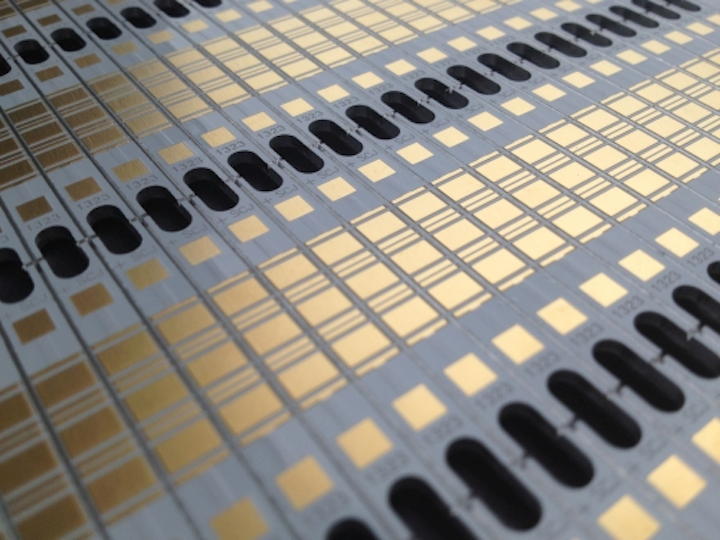 • Cambridge Nanotherm's nano-ceramic thermal management tech now available as part of Spirit Circuits' 'Go naked' free circuit-prototyping service
• Allows Spirit to fulfill growing demand for LEDs with 'aggressive thermal profiles'

Haverhill, Suffolk, and Waterlooville, Hampshire, UK -- Cambridge Nanotherm and Spirit Circuits, one of the UK's leading PCB manufacturers, announce the availability of Cambridge Nanotherm's thermal management technology as part of Spirit's Go Naked free PCB-prototyping service. Cambridge Nanotherm's unique dielectric nano-ceramic material presents the world's best solution for wicking-away heat from LEDs and other semiconductors.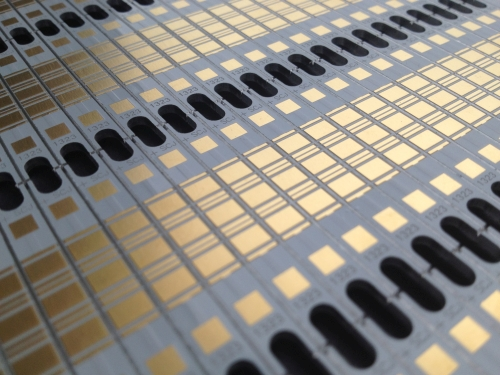 Spirit Circuits uses Cambridge Nanotherm thermal management technology in LED circuit prototyping

Designers using Spirit's Go Naked prototyping service will be able to use Cambridge Nanotherm's technology to create PCB designs featuring particularly aggressive thermal profiles. These might include small or high-Lumen LEDs or hot-running power ICs. Cambridge Nanotherm's heat dissipation technology also allows engineers to create smaller designs with a significantly lower overall BOM.

"We tested hundreds of thermal management materials and Cambridge Nanotherm clearly came out on top," commented Lee Lloyd, Sales Director at Spirit Circuits. "Cambridge Nanotherm's nanoceramic dielectric technology conducts heat two to three times better than its nearest competitor. Crucially, it fits within existing PCB manufacturing processes and the appropriate price envelope for affordable mass manufacturing. With this technology in place our customers will be able to build circuits with more thermally-aggressive profiles, featuring smaller, brighter LEDs, or hot-running power ICs."

Cambridge Nanotherm has recently expanded the production-capacity of its Haverhill plant with the installation of a high-capacity automated production line. Spirit is therefore ramping up its reseller relationship to capitalise on this expanded ability to fulfil bulk orders.

"Go Naked is a visionary programme," commented Ralph Weir, CEO of Cambridge Nanotherm, "and the leading example in the world. Engineers can test circuit designs for free before advancing them into commercial form. That suits our purposes perfectly: Cambridge Nanotherm is keen for as many engineers as possible to see what its nano-ceramic thermal management technology can do for their designs.

"This relationship, along with our expanding production capacity, is excellent proof of Cambridge Nanotherm's increasing momentum."

Cambridge Nanotherm's nano-ceramic thermal management technology is available today as part of Spirit's Go Naked programme.

For further information on Cambridge Nanotherm's technology contact j.cafferkey@camnano.com

For further information on Spirit, contact l.lloyd@spiritcircuits.com

About Cambridge Nanotherm Ltd.

Cambridge Nanotherm produces the industry's most efficient heat dissipation technology, allowing LED manufacturers to reduce costs, improve the lifetime of their LED products by up to four times, and to generate greater luminosity within the same physical footprint.

Cambridge Nanotherm's innovative nano-ceramic dielectric thermal management solutions are 4-10 times thinner than existing solutions, and conduct heat 2-3 times better. The technology fits within conventional PCB manufacturing processes and can be applied below or above the chip, meaning that it is also suitable for cooling a wide variety of semiconductor types other than LEDs.

Cambridge Nanotherm was set up in 2010 by an experienced team of Managers with a strong track record for commercialising innovative IP, and is backed by Enso Ventures.

(Cambridge Nanotherm® is a registered trademark of Cambridge Nanotherm Ltd.)

About Spirit Circuits Ltd:
Spirit Circuits is a PCB and MBPCB manufacturer based in Waterlooville, Hampshire.
Spirit offers an extensive complement of PCBs, from single sided through to complex multi-layers. They are certified by the internationally-recognised ISO9001 quality standard.

Spirit supplies to the Telecoms, Defence, Medical, LED Lighting and Industrial Markets.
For further information please see http://www.spiritcircuits.com/about-us.
Contact:

Cambridge Nanotherm Limited
+44-(0)1440-765-520
E-mail:

Web site:

www.camnano.com

Submit new products, case studies/projects, and other press releases at http://www.ledsmagazine.com/content/leds/en/addcontent.html and http://www.ledsmagazine.com/content/leds/en/iif/add.html.