X-Chips provide BBC News with LED solution
Jul 31st, 2008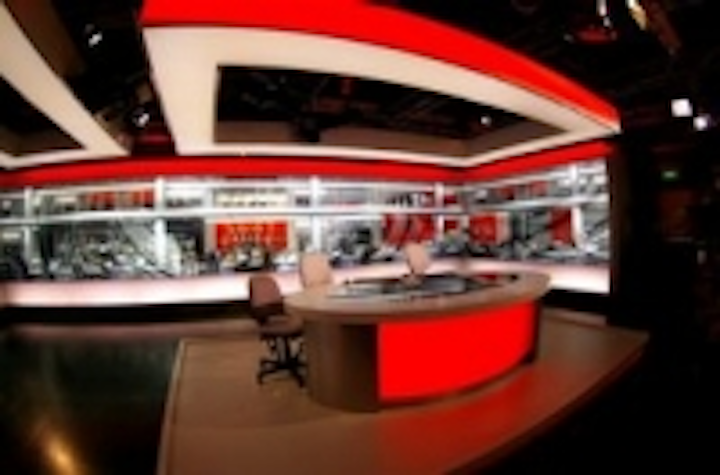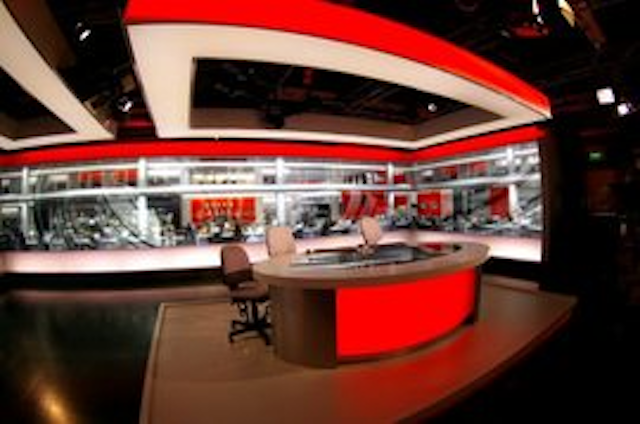 Date Announced: 31 Jul 2008
The recent refurbishment of two news studios at Television Centre in London has seen the installation of X-Chip and X-Bar LED products, supplied by distributors, LED-Lites.
The fixtures were incorporated into the new-look N6 and TC7 studios by set designers Jago Design as part of a consolidation of the news studios.
When the studios came up for refurbishment the aim was to create continuity — enabling any news strand to be dropped into any studio via the video projection walls — but to create greater control flexibility and find a better way to light the presenters.
But the limitations of the smaller N6, home to the BBC News channel, created a major challenge. "Apart from the studios' physical size, it already has a low ceiling height and a massive air-conditioning duct brings it down lower still," said BBC lighting designer Dave Weighell, who oversees the news studios. "The previous design contained solid light boxes which matched TC7 but the lighting wasn't entirely satisfactory."
When it came to the redesign Dave Weighell proposed to Jago Design that they make the overhead lightbox hollow, concealing the LED light sources within the carcass. This would have the effect of providing more sensitive lighting for the studio presenters.
Also in his mind was the fact that a studio hosting a near-continuous channel presentation would provide little opportunity to gain service access, and rationalised that the low-maintenance qualities of LED would present a better option than fluorescent or tungsten sources.
"On top of that there would be no deterioriation of colour gels or flickering lamps to contend with — we could simply change the colours via the DMX control." Finally, using LED there are no cooling issues to contend with — another vital factor in a poorly ventilated studio.
Jago Design introduced the flexible RGB and white X-Chip coving, with which they have worked in the past. But first it had to be tested at the HQ of Scenex, who carried out the new studio construction, to ascertain that it didn't stripe or spot, and that it responded well to the studio cameras.
Jago Design have created the rostra so that RGB X-Chips are set into the footer, while the news desk frontage and overhead light boxes are also illuminated with X-Chips — the latter corrected to white in order to complement the flesh tones.
The more powerful X-Bar metre-long battens were used for the header. These contain 36 x 1W RGB LEDs and are lamped with higher power Luxeon LED's to provide a high-power LED option.
Although the set runs in red and white house colours, the studio is designed so it can easily be handed over and reprofiled by other news programmes.
Contact
Ian Kirby, LED Ltd Tel: +44 (0)1233 636688
E-mail:ian@led-lites.co.uk
Web Site:www.led-lites.co.uk