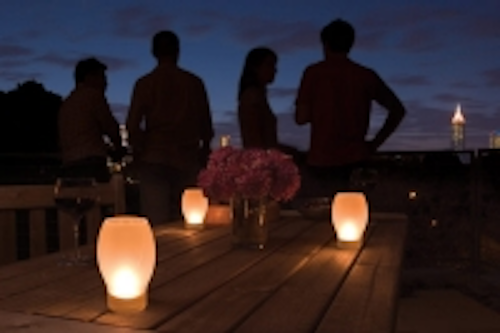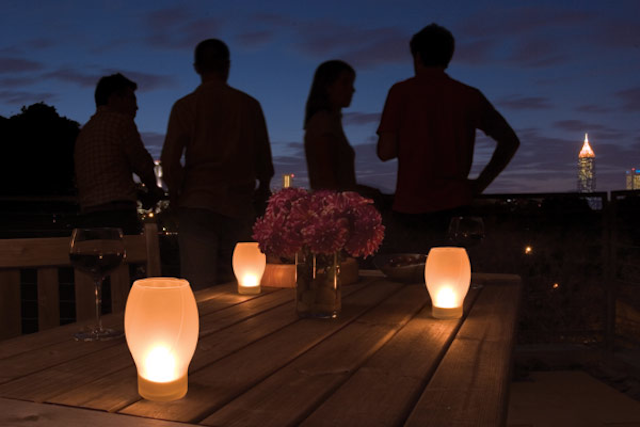 Date Announced: 22 Apr 2005
As the global leading lighting company and one of the foremost semiconductor companies, Philips Lighting Company, the U.S.-based lighting company affiliated with Royal Philips Electronics (NYSE: PHG, AEX: PHI), is helping lead the industry towards a sustainable future with solid-state lighting (SSL), the first truly new lighting technology to emerge for 100 years.
Philips is working toward changing the way we illuminate everything, from the cars we drive to the homes we live in. SSL is set to revolutionize the entire industry, offering dramatic reductions in both electricity consumption and costs.
One important advantage of SSL is that it is able to create light without the side effect of creating heat. By removing this side effect, a sustainable technology has been created that can provide huge energy savings. A recent study projected that the use of SSL in the U.S. would help to reduce the amount of electricity needed to light homes, offices and factories by 50 percent. This in turn would be reflected in an overall reduction of electricity consumption by 10 percent and could cut carbon emissions by up to 13 million tons a year. Given current concerns about climate change, adopting this technology could help to make substantial contributions towards our future global environment.
"As a company, Philips is committed to researching and creating sustainable solutions for all our customers," said Steve Goldmacher, Director of Corporate Communications, Philips Lighting Company. "SSL is a technology that is fundamentally changing the way we think about lighting and will have a hugely beneficial impact on future generations. Philips (including through its Lumileds joint venture) is innovating in two key areas of SSL – the development of organic and inorganic light emitting diodes – and so we really feel that we are leading the industry."
Aside from the positive environmental impact using SSL can bring, the technology is also very robust and flexible. Philips has a range of LED Luminaries and LED lighting systems that have been incorporated into many different products. This technology can also provide dynamic light that can change color from bright to softer pastel shades. Its reliable long life and low temperature means that it is a favorite with everyone from architects looking to light a building, to advertisers looking for longer-lasting, more dramatic signs, through to engineers seeking tough new solutions for safer road travel. Today, SSL technology is already being widely used in automotive lighting, traffic signaling and signage.
Philips has already forged a network of collaborations to continue evolving the various opportunities offered by lighting with LEDs. Alongside the work being done by its own research teams, Philips is working with academic institutions such as the universities of Utrecht (Netherlands), Munich (Germany) and Kassel (Germany) and is leading the European R&D project OLLA in which more than 20 of Europe's leading companies and research establishments are advancing organic LED technologies for lighting applications. In 1999 Philips formed a joint venture with Agilent Technologies, Lumileds, the world's leading manufacturer of high-powered inorganic colored and white LEDs and a pioneer of SSL solutions for everyday use.
Current SSL OfferingsAurelle LED Candle Series:
Using candles to create a desired mood and add warmth to the home is now safer and easier. Consumers can enjoy the warm glow and gentle flicker of a candle without the risks associated with open flames.
Wireless and weather resistant, the Aurelle Rechargeable Candle Series consists of four elements - a frosted-glass cover, candle, recharger and adapter. The European-styled glass cover is available in four decorative shapes: round, triangle, square and tulip. The candle consists of two LEDs that provide a soft glow – similar to a candle flame – for up to 10 hours of continuous light. The Aurelle Candle Series will be available shortly at retail locations nationwide.
Aurelle Deck Light:
Integrated luminant light points found in the Aurelle Deck Light create ambiance for deck, patios, stairways, pathways, and gardens. They are also compatible for indoor use. The Philips Aurelle Deck Light comes in a complete kit that allows for an easy installation for both contractors and DIY enthusiasts. Available in blue and white in two versions – for stud mount or recessed – the Aurelle Deck Light is weatherproof, extremely robust and requires little or no maintenance. The Aurelle Deck Light will be available in Q3 2005.
Contact
Philips Lighting Company Steve Goldmacher 732-563-3039
E-mail:steve.goldmacher@philips.com
Web Site:http://www.philips.com/newscenter