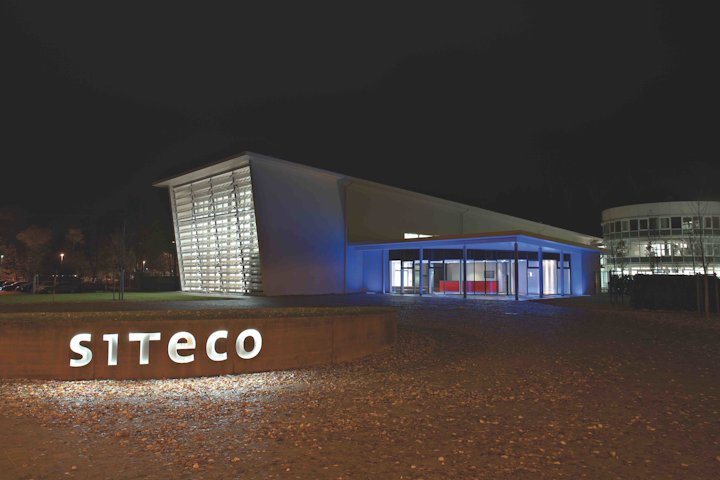 In the trend among lighting companies to sell out to private equity firms, Osram advanced in fits and starts this week, as it completed the sale of its Siteco luminaire operations to one financial group while reportedly hitting obstacles in its effort to unload the entire corporation to Carlyle Group and Bain Capital. 
Osram sold Siteco to Stern Stewart Capital, an investment company which, like Osram, is based in Munich, as part of business consultancy Stern Stewart & Co. The companies declined to reveal the price that Stern Stewart paid. They said that Siteco, based in Traunreut, Germany, had revenue of over €200 million ($223.9M) in its last fiscal year, and that "the company was in the black on an operational basis for the first time in years."
Siteco has about 900 employees. Osram had been looking for a buyer for it since last summer as part of an ongoing exit from lamps and luminaires while the company tries to redefine itself as a high-tech provider of photonics and of Internet-connected lighting for data and services.
"Stern Stewart & Co. has been supporting Osram on various projects since 2016, and on Siteco in connection with its transformation process since 2017," Osram said in announcing the sale. "The luminaire specialist is therefore getting a new owner who knows the company very well and who has the expertise to make further contributions to its future success."
The sale marks the latest move by Osram to withdraw from the general illumination market, where the Osram brand started out 113 years ago in 1906.
It sold its conventional lighting services outfit Sylvania Lighting Solutions earlier this year, and it sold its LEDvance lamps group to a Chinese consortium in March 2017.
The company remains in the automotive headlamp business.
Meanwhile, Osram has suffered a possible setback in its negotiations to sell the entire company to investment firms Carlyle and Bain, an effort that it confirmed in February was under discussion.
According to Bloomberg, banks have balked at providing financing to the two prospective buyers.
"Potential lenders to the consortium have raised concerns about future earnings forecasts for the company after Osram issued a string of profit warnings," Bloomberg wrote, citing anonymous sources close to the situation. "That has led the banks to reconsider the terms they're willing to offer on an acquisition loan, the people said, asking not to be identified because the information is private."
Osram declined to comment on the matter.
"The financing complications have made it more difficult for the suitors to meet Osram's asking price, one person said," Bloomberg continued. "Osram has been seeking about €36 euros per share, which would value the Munich-based firm at around €3.5 billion ($4B), the people said. Bain and Carlyle have so far struggled to justify a bid at that level, according to one of the people."
As lighting industry struggles to transform into more of an information technology industry, a number of entities have been sold to private equity firms. The consortium that purchased LEDvance from Osram included investment firms. Less than three months ago, GE sold its Current commercial lighting division to New York private equity firm American Industrial Partners. And it was not so long ago that the former Philips sold its Lumileds LED chip business to equity firm Apollo Global Management.
MARK HALPER is a contributing editor for LEDs Magazine, and an energy, technology, and business journalist (markhalper@aol.com).