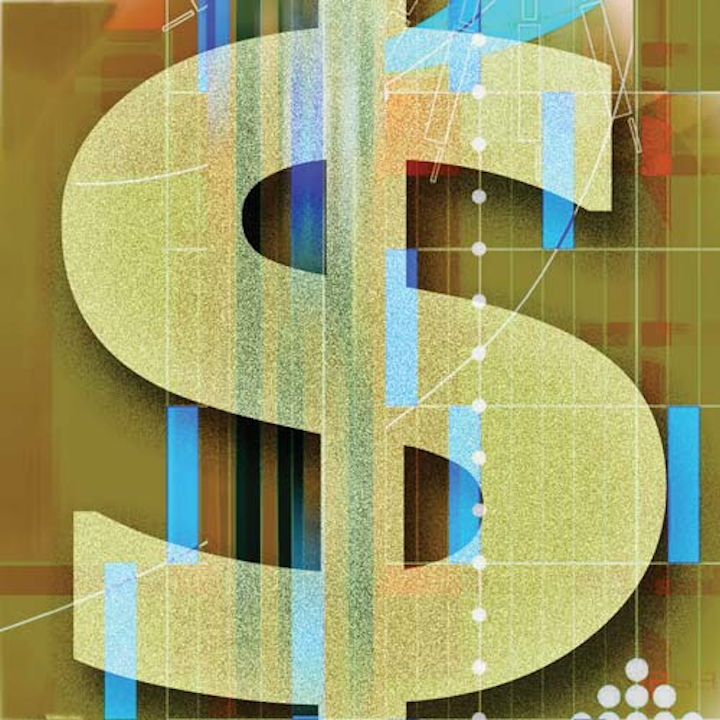 In advance of the cellular-centric MWC19 Shanghai conference, Ericsson and Signify announced that the latter's connected solid-state lighting (SSL) products would bring localized 5G connectivity inside buildings with the cellular backhaul handled by the Signify Interact Internet of Things (IoT) platform. Signify has also completed its latest share repurchase program. GE, GE Lighting, and Current, meanwhile, appear to have settled the intellectual property (IP) action that the trio recently took against Cree relative to phosphor-converted white LEDs that use a narrow-band red phosphor to boost efficiency — especially in LEDs with warm CCTs and enhanced color-rendering capabilities. In the area of trade wars, the US Bureau of Industry and Security (BIS) has removed LED manufacturer San'an Optoelectronics from the Unverified List status that had hampered the company's ability to do business with suppliers of semiconductor manufacturing equipment.
Small-cell 5G connectivity
One key benefit of 5G cellular technology will be the enablement of very small wireless communication cells that can supplement the larger cells hosted on traditional cellular antennas. The small-cell technology will improve connections in troublesome indoor locations and even usurp Wi-Fi in some cases. Established cellular systems provider Ericsson will rely on a partnership with Signify for one way to deploy 5G cellular inside buildings.
Ericsson has developed a small cell called the 5G Radio Dot that can be installed inside buildings. A typical installation would include a number of the dots and each would require backhaul connections to operate. Typically, Ethernet would be used for backhaul.
Now the companies have shown a Signify LED luminaire with one of the 5G Radio Dots integrated in the fixture. In a connected SSL scenario, especially one using PoE (Power over Ethernet) technology, the backhaul could flow over the connected lighting infrastructure. Signify will use its Interact connected lighting platform to manage the cellular data flow. Interact was announced at Light+Building 2018 and includes specific versions for difference application scenarios such as commercial buildings, smart cities, and more.
This is not the first time that Signify (or previously Philips Lighting) has dabbled into the cellular space. All the way back in 2014, we covered news of Philips working with Ericsson to install cellular radios on LED street-light poles. More recently, we covered a deal between Philips Lighting and American Tower focused on a similar SSL street-light intuitive.
Separately, Signify has also said that it completed its share repurchase program that launched recently. During the month of June, the company bought 240,000 shares for €6.2 million (about $7 million).
GE TriGain IP
Moving to the IP space, the trio of GE, GE Lighting, and Current, powered by GE (but now owned by AIP) launched a patent-infringement suit against Cree back in May. Current has used the so-called TriGain narrow-wavelength phosphor, sometimes referred to as a line phosphor, in luminaires for several years intending to improve light quality with a minimal impact on efficiency.
Neither of the sides has release an official announcement on the settlement. But the North Carolina-based Triangle Business Journal follows Cree extremely closely, and that publication has indicated that the suit has settled. The publication did not release details such as damages or fees involved.
Removing the red flag
Moving to the contentious global market and trade wars that are prominent right now, San'an Optoelectronics escaped a listing that had hampered its expansion plans and slashed its stock value. The company had been included on the US BIS Unverified List, sometimes called a red flag list, that put significant restrictions onto companies supplying technology to the listed company. In the case of San'an, its ability to install manufacturing equipment was impacted.
The BIS, however, just released revisions to the Unverified List. San'an was removed from the list, freeing the company to more easily buy equipment and to receive assistance from suppliers in installing and commissioning the semiconductor manufacturing gear.
Want more stories on the latest LED business dealings and technology updates? Subscribe to the LEDs Magazine Weekly newsletter for delivery straight to your inbox.