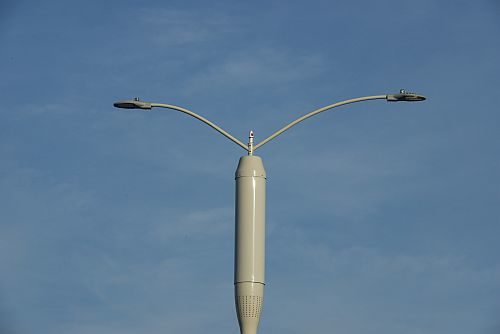 Royal Philips (NYSE: PHG, AEX: PHIA) has announced a partnership with Ericsson (NASDAQ:ERIC) to combine LED-based street lights and mobile broadband access points on the same poles. Ultimately the combination could enable cities to both expand wireless data services to residents while gaining revenue from mobile broadband operators. Meanwhile, solid-state lighting (SSL) fixtures from Philips Lighting would deliver energy efficiency and improved light quality relative to legacy fixtures.
Ericsson and Philips announced the venture at the Mobile World Congress (MWC) held in Barcelona, Spain -- the industry-leading event focused on the mobile communications space. Ironically, population growth, much of which is happening in cities, is both driving a need for better energy efficiency and stressing the capacity of legacy mobile broadband equipment. At the announcement, the companies said data traffic will grow by a factor of ten by 2019. And new smaller-range wireless cells can allow a system to serve far more users.
Indeed, Ericsson has a technology that it calls Zero Site that can be deployed on light poles. "City populations are increasing at the rate of 7500 people per hour, but our world is not geographically expanding," said Ericsson president and CEO Hans Vestberg. "Meanwhile, our ConsumerLab research shows that Internet connectivity is one of the top five factors for satisfaction in city life. This Zero Site solution is the kind of innovation that offers a way for people to succeed in the networked society."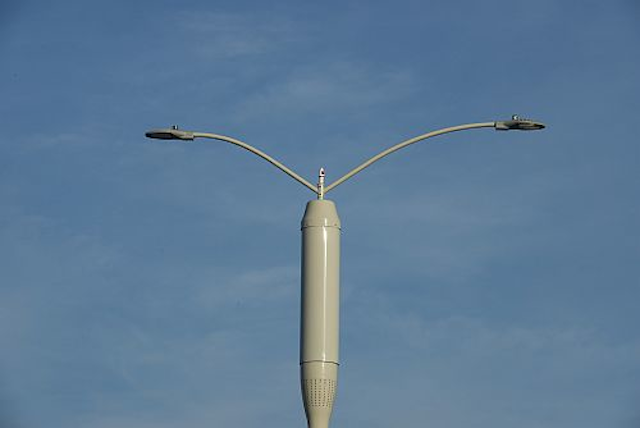 Philips and Ericsson plan to combine LED lighting and mobile broadband
The Zero Site platform relies on an antenna place on the top of a pole and an underground equipment box that houses the communications equipment and power supplies. The wireless infrastructure can draw AC power for the same line that powers the street light. As you can see in the nearby photo, the implementation is scarcely noticeable on the pole and cities can dictate color options with mounting available on poles spanning 8-12m.
The economics of combining the two services are intriguing. The ability to license pole space to a mobile broadband operator could help enable the transition to LED-based lighting in cities with limited budgets for such SSL projects. Moreover, the combination could expand the concept of lighting-as-a-service business models.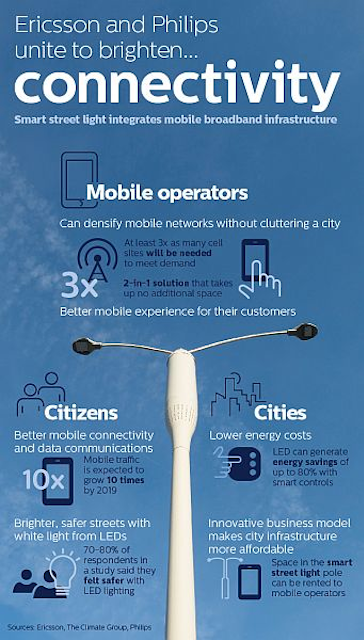 The companies did not address the possibility that the mobile radios could also be used to control street lights programmatically and perform tasks such as monitoring the power usage and automating the detection of failed lights -- features touted with dedicated lighting networks. Indeed, the wireless units may not be installed on every pole so using the mobile broadband system for lighting control may or may not be feasible.
Still, LED street lights provide significant baseline savings and wireless can add to the value proposition. "This new connected LED street lighting model is another example of us bringing the Internet of Things to life and demonstrates the capabilities of light beyond illumination," said Frans van Houten, president and CEO of Philips. "We are offering lighting as a service that scales with a city's needs and enables city officials to offer their citizens a more connected, energy-efficient, and safer urban environment, while preserving existing budgets and resources to improve the livability of their city."