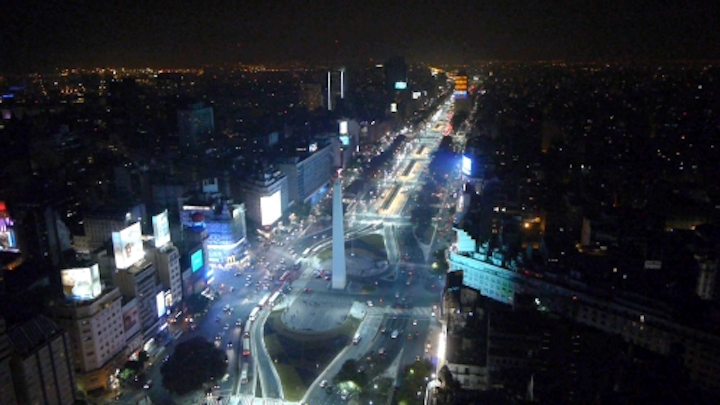 Alliance with American Tower could spur the use of street lighting as the backbone of smart city and IoT services.
Philips Lighting has teamed with a $5.8 billion provider of communication towers and other transmission real estate to develop a "smart street pole" that houses cellular gear for 4G and 5G phone and broadband service while also connecting lighting and other smart city operations to those networks.
Interested in articles & announcements on lighting and smart city applications?
The alliance between the world's largest lighting company and Boston-based American Tower Company marks the latest example of how the lighting industry is pushing hard into information and communications technology in order to secure a future that links lighting into Internet of Things (IoT) schemes.
"The companies are developing a collocation-ready, 4G/5G-enabled LED smart light pole for use in roadways, streets, and parking lots that will improve wireless broadband access in dense urban areas while also providing quality, energy-efficient connected LED lighting," Philips and American Tower said in a joint press release.
Light poles that house cellular transmitters can avoid "adding urban clutter, changing the city landscape, or affecting the aesthetics of a neighborhood," the companies noted.
While American Tower is known for housing gear for cellular, television, and radio networks on conventional towers, it also specializes in finding other real estate, such as rooftops, on which to place such equipment. The company operates as a REIT, or real estate investment trust. It claims to have around 148,000 communications sites.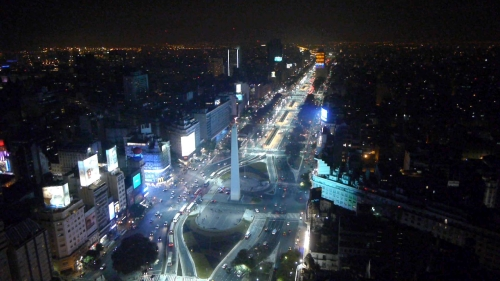 Philips teams with wireless giant on 4G and 5G light poles for smart city applications
The partnership with American Tower is not Philips' first for "smart poles." It struck a similar accord with Ericsson early this year. By working with wireless companies, Philips hopes to boost its smart street-lighting business, where its many city locations include Buenos Aires, pictured. (Photo credit: Philips.)
"As the demand for wireless broadband continues to grow in urban centers, wireless carriers need a repeatable, scalable way to densify networks fast," said Steven Marshall, president American Tower's U.S. Tower division. "Our alliance with Philips Lighting brings wireless carriers access to premium pre-approved sites, with a smart pole that aesthetically blends into urban locations, delivering wireless broadband hidden in plain sight."
For its part, Philips will take advantage of the cellular connection to remotely monitor and control its LED luminaires via the Philips City Touch connected street-lighting management system.
The light poles can also house sensors connected to IT networks. That, in turn, will support the myriad smart city functions that lighting companies hope to provide, such as monitoring traffic, parking, air quality, noise, climate, ice, crime, and many other things.
"Lighting is an essential part of the urban landscape and one of the most valuable assets to help accelerate cities' digital transformation," said Olivia Qiu, chief innovation officer at Philips Lighting. "Combining Philips Lighting's energy-efficient and connected LED street lighting with American Tower's shared infrastructure expertise will help speed up a city's ability to deploy new technologies that improve public safety and civic services."
The IoT and its related service-based business models are key to lighting industry revenue streams now that LED light sources have gone mainstream and deprive lighting companies of replacement sales, owing to the long life of LEDs.
Philips and American Tower did not reveal any early smart city customers. While they could well sign up business in the current 4G environment, the real potential could come when 5G supplants 4G and offers the next step up in wireless broadband services. Some lighting industry enthusiasts believe that the emergence of 5G — anticipated around 2020 — will drive street lighting forward as the true backbone of smart city services. That's why lighting companies such as Finland's Helvar are participating in 5G trials.
MARK HALPERis a contributing editor for LEDs Magazine, and an energy, technology, and business journalist (markhalper@aol.com).