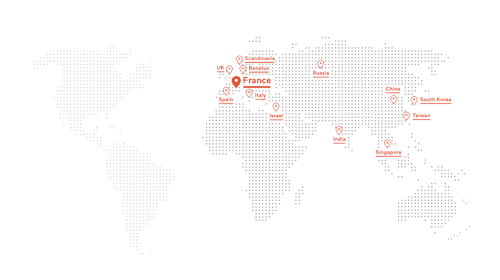 CORIAL, the plasma processing equipment manufacturer and plasma process developer for specialty semiconductor markets, is delighted to announce the appointment of MERCURY as their dedicated agent for Italy. This partnership takes immediate effect and further solidifies CORIAL's position in Europe.
MERCURY is a leading Italian player and their team has over 25 years of experience in the specialty semiconductor market. The company is renowned for its expertise in wafer-bonding, lithography, etch, metrology, inspection, and diffusion equipment. Under the terms of the agreement, MERCURY will take on sales, and marketing activities locally for CORIAL.
CORIAL states this agreement will be highly beneficial in terms of accessing the R&D and industrial applications within the academia, MEMS, photonics, and compound semiconductor devices markets in the region. For ensuring greater responsiveness, the CORIAL Headquarters in Grenoble, FRANCE will provide direct field service support and business support to MERCURY.
According to Nicola RICCI, MERCURY CEO "CORIAL prides itself in creating a "win-win" model for their customers, their sales partners, and themselves. We have been convinced both by CORIAL capabilities to support us effectively for sales and services, and by the innovative solutions and the quality of the equipment they bring on the market".
"We are excited to be working with MERCURY to meet the growing demand for our technology in italy", said Florence OLIVIER, Sales Operations Manager of CORIAL. "They have a very good coverage of the specialty semiconductor industry across Italy and they are already competing for us on interesting projects".
With new hardware and software developments, and our expertise in customizing process recipes for clients, CORIAL's equipment is a better fit than ever before for distributors and agents who want plasma etch or plasma deposition systems in their portfolio. "Our clients will now be able to purchase an extensive range of stand-alone systems, fully-automatic cluster tools, and custom made processes, while benefiting from an excellent regional sales team", commented Florence OLIVIER.
For more information about portfolio, please visit our website www.corial.com
Interested in becoming our distributor and joining the CORIAL family?
Contact Elsa Bernard-Moulin
+33 - (0)626 89 34 93