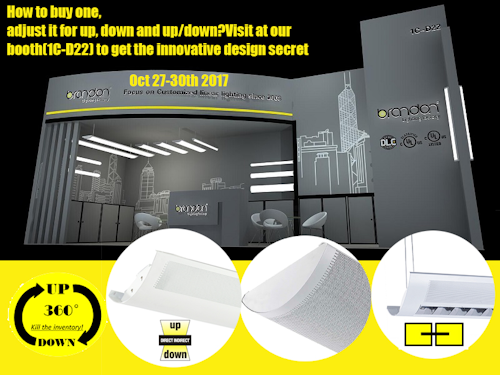 Do you have the experience, when you stock the down lighting, the client ask for up lighting? When you stock the up lighting, client ask for up/down lighting? This will difinitely increase your inventory and bring the cash flow problem.
Considering this, Brandon developped the innovative up and down lighting, which you can rotate it to up, down or up/down lighting in your warehouse without any tool requied.
Should you have interested in knowing more, please contact us.
Export@brandon-lighting.com
About Brandon Lighting:
Brandon Lighting was founded in 2008 as a manufacturer of T5 T8 linear commercial&industrial lighting fixture by Mr Brandon Zhang.Before operating Brandon lighting,Mr Brandon has more than 15 years experience in linear lighting fixture industry.In 2012,Brandon lighting expanded its produce offerings to include LED commercial&industrial and LED retrofit kitsby using the latest LED technology.Over the past years,Brandon lighting has been one of the fastest growing lighting manufacturers in the country.Brandon is committed to advancing solid-state LED technology to make affordable,high performance,energy-efficient lighting and custom graphic products that bring value to our customers.