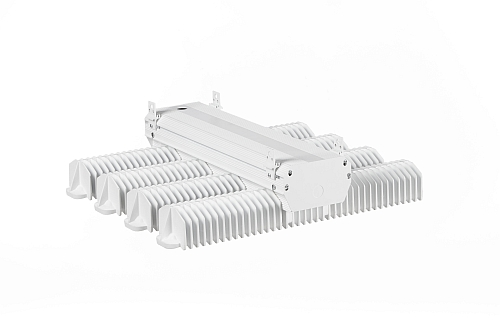 EAST CLEVELAND, Ohio -- (NYSE:GE) -- GE Lighting has expanded its award-winning Albeo™ LED high bay lighting portfolio to offer greater efficacy than previous generations and to meet the latest global standards.

GE's Albeo™ ABH2-Series and ABHG-Series LED Luminaires offer an ideal modular lighting solution for retrofit and new construction of warehouses, manufacturing facilities, cold storage, sports arenas, convention centers and other commercial spaces with high ceilings. With greater foot-candle performance and a life rating of 100,000 hours at L70, the new LED lighting fixtures help to increase light levels while reducing lighting energy costs and associated maintenance.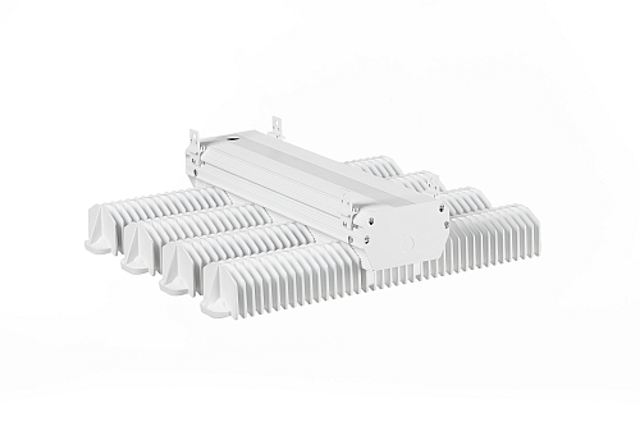 GE's latest Albeo LED luminaires offer life rating of 100,000 hours at L70

"With tremendous energy efficiency and exceptional light quality, LED high bay lighting is an ideal solution for the unique lighting needs of industrial spaces and commercial facilities of all types," said Gino Marella, industrial product manager, GE Lighting. "Through GE's next generation of Albeo high bay lighting technology, we have further demonstrated our dedication to innovation that fits today's growing commercial needs, while helping business owners save even more on maintenance and energy costs."

Featuring a configurable design that can accommodate up to six LED modules, the ABH2-Series LED Luminaire is a one-to-one replacement for ABHX-Series models. It is available in 15 lumen packages that deliver more light while consuming less energy than ABHX, resulting in shorter paybacks for end users. The ABHG-Series offers a customizable design that can accommodate up to four modules, is available in a CE-certified version and optimizes the LED system inside the fixture to yield even greater energy efficiency.

The new LED lighting fixtures feature the same innovative heat-sinking and improved LED technology, as well as various lensing options to provide optimized illumination with minimal glare and improved uniformity for open floor and racked aisle environments. The fixtures' strong, durable aluminum housing also make them ideal for manufacturing and sporting environments where harsh conditions and traveling debris can interfere with and damage lighting structures.

Both LED lighting fixtures can replace a range of legacy high bay lighting systems -- 250-watt to 1500-watt high-intensity discharge (HID) and four- to eight-lamp T5/T8 high-intensity fluorescent lighting, which typically burn out after 20,000-30,000 hours. They can be paired with motion, daylight and wireless controls for even greater energy savings and lower maintenance costs.

For more information about GE's next generation of Albeo™ technology, visit www.gelighting.com. Read more about GE's commitment to innovative solutions to today's environmental challenges at www.ecomagination.com.

About GE Lighting
GE Lighting invents with the vigor of its founder Thomas Edison to develop energy-efficient solutions that change the way people light their world in commercial, industrial, municipal and residential settings. The business employs about 13,000 people in more than 100 countries, and sells products under the reveal® and Energy Smart® consumer brands, and Evolve ™, GTx™, Immersion ™, Infusion ™, Lumination™, Albeo™ and Tetra® commercial brands, all trademarks of GE. General Electric (NYSE: GE) works on things that matter to build a world that works better.

Contact:

GE Lighting
+1-216-266-2946

Web site: