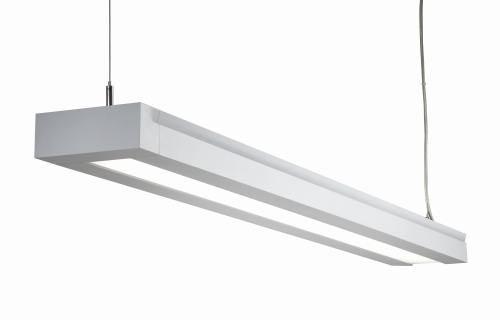 Greenville, SC -- Hubbell Lighting, a world leader in lighting innovation, announced Litecontrol's newest customizable LED indirect/direct pendants -- Knife and Rail. Uniquely, the Knife and Rail are available with Litecontrol's revolutionary Variable Intensity (Vi) Technology. With Litecontrol's Vi Technology, customers are no longer limited by standard fixture configurations, but can specify the exact amount of light and power as well as beam distribution to perfectly illuminate any environment.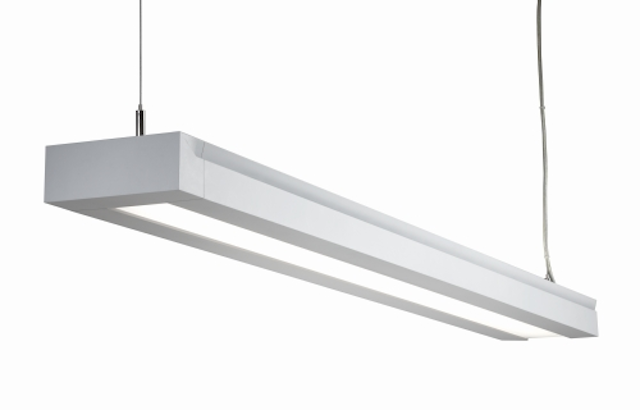 Hubbell's LiteControl unveils Knife and Rail LED pendants with variable intensity

The customization of the Knife and Rail works like this: customers determine the light output, fixture wattage, and indirect/direct beam distribution for desired visual comfort; and then Litecontrol programs and labels the fixture to precisely match the desired specifications. Using Vi Technology, output can be specified to 100 lumens (per 4'), which allows for specification of wattage consumption in smaller than 1W/ft. increments.

Utilized for both uplight and downlight hemispheres, Vi Technology allows the direct/indirect outputs to be independently specified and controlled, delivering unmatched application flexibility.

Designed to seamlessly integrate into a customer's décor, the Knife's extrusion features sharp angles for more contemporary spaces, while the Rail delivers a classic form with a clean reveal for depth and shadow.

Available in both pendant and wall mounted versions, the LED fixtures feature continuous diffusers that provide an uninterrupted line of light. The two diffuser options include SOF (Softglo) acrylic lens available in both 4' and 8' lengths, and BW/SOF (Baffle with lens overlay) available in 4' lengths.

To learn more about Litecontrol's Knife and Rail LED fixtures, please visit: http://www.litecontrol.com/rail and http://www.litecontrol.com/rail. Watch a short and informative video featuring the products: https://www.youtube.com/watch?v=PNfJ8y8MMLE

About Hubbell Lighting
Hubbell Lighting is one of the largest lighting fixture manufacturers in North America. The company provides a full range of indoor and outdoor lighting products serving the commercial, industrial, institutional, and residential markets. Hubbell Lighting brands include Alera Lighting, Architectural Area Lighting, Beacon Products, Columbia Lighting, Compass Products, Devine Lighting, Dual-Lite, HomeStyle Lighting, Hubbell Building Automation, Hubbell Industrial Lighting, Hubbell Outdoor Lighting, Kim Lighting, Kurt Versen, Litecontrol, Prescolite, Progress Lighting, Security Lighting, Spaulding Lighting, Sportsliter Solutions, Sterner Lighting Systems, Thomasville Lighting, and Whiteway. Hubbell Lighting: one name, distinctive brands, limitless lighting possibilities. For additional information, please visit www.hubbelllighting.com and follow Hubbell Lighting on YouTube, Twitter, LinkedIn, and Facebook.

Contact:

Andy Beck - for Hubbell Lighting
+1-202-587-5634

E-mail:

Web site:

www.litecontrol.com

Submit new products, case studies/projects, and other press releases at http://www.ledsmagazine.com/content/leds/en/addcontent.html and http://www.ledsmagazine.com/content/leds/en/iif/add.html.