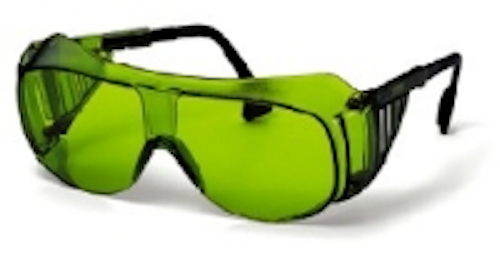 Date Announced: 02 May 2006
Light intensity of LEDs have reached levels which make them very attractive for many new industrial and medical applications but simultaneously can be very dangerous to the eyes. International Safety Committees have taken notice of this potential of danger and acted accordingly.
LEDs are included in EN 60825 and have to be classified following the same criteria like lasers now. Also the latest edition of the European Standard for Laser Eye Protectors EN 207 explicitly includes LEDs.
LASERVISION now offers a new appropriate filter which has been tested and certified according to the relevant European Safety Regulations and of course carries the CE mark. It covers the entire range from 315 to 1000 nm.
Contact
LASERVISION GmbH Siemensstr. 6 D-90766 Fürth Tel.: +49 (0)911 9736 81-00 Fax: +49 (0)911 9736 81-99
E-mail:info@lvg.com
Web Site:http://www.lvg.com