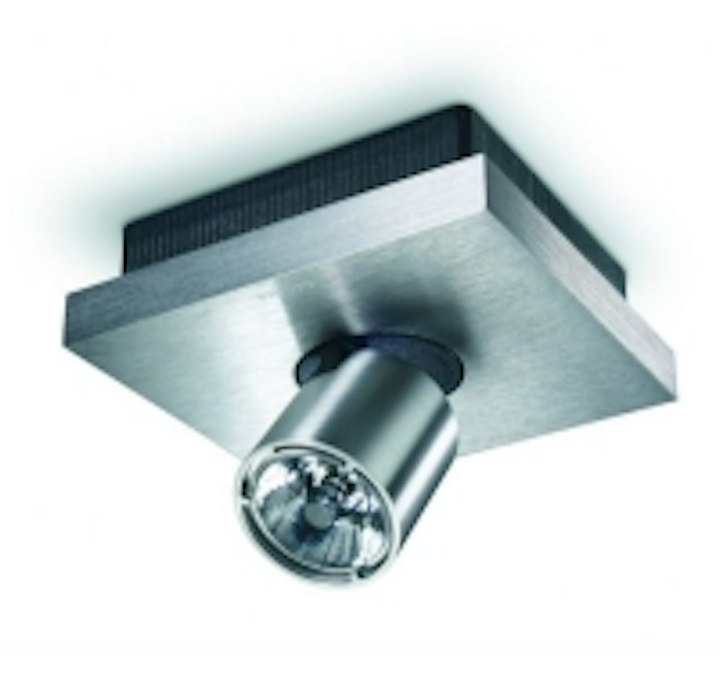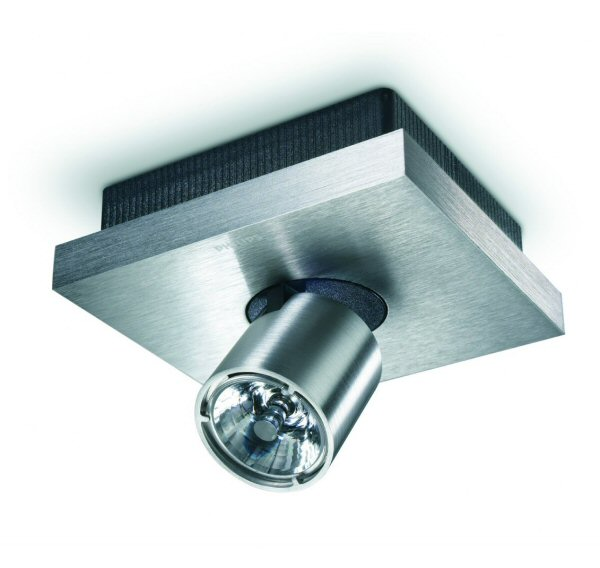 Date Announced: 04 May 2006
Eindhoven, The Netherlands - Royal Philips Electronics (AEX: PHI, NYSE: PHG) today announced the extension of its portfolio of LED-based luminaires. These state-of-the-art lighting fixtures are designed to bring the appealing dynamic lighting effects made possible by this leading-edge technology - such as color mixing and changing for scene-setting - to outdoor and indoor applications ranging from city beautification and road lighting through to shop and office lighting.
Significant advances
Until recently, LED luminaires were mainly used for luminance-based applications such as decoration and guidance. However, advances in LED technology, such as improved diode performance and increasingly refined collimator optics, have opened the door to new lighting concepts, enabling designers to fill, underline, pinpoint, mark or blend architectural elements with powerful illumination.
LEDs are ideal for color scene-setting, both indoors and outdoors. Using a single-color LED or a combination of three colored LEDs - red, green and blue (RGB) - adds an extra dimension, making it possible to mix colors from different luminaires or within one luminaire. Combined with imaginative design, this has laid the foundation for a new generation of cutting-edge products that offer an endless range of options for creating appealing light effects.
Extended portfolio
Philips LED luminaires incorporate LuxeonTM LED light sources, which offer industry-leading efficiency, power, durability and reliability. These state-of-the-art LEDs are integrated in compact, attractively designed housings made of high-quality materials. The newly extended portfolio now includes the following products, for maximum application coverage:
•
Philips Spot LED
(see photo), with its innovative LED light source and adjustable projector head only 31 mm in diameter, is set to revolutionize accent lighting. It incorporates the Luxeon™ K2 high-power LED, which delivers a record light output level and emits no UV/IR radiation. Spot LED is available as a complete range - surface-mounted, recessed, track-mounted and wall-mounted.
•
Philips Marker LED
features SMD LEDs in combination with a diffusing glass cover, creating a clearly visible marker with a uniform light output. This opens up a wide range of creative options and effects for recessed applications. The robust Marker LED is available in round, rectangular and square versions.
•
Philips LEDline2 RGB/AWB
is a LED-based range of linear floodlights used to illuminate and enhance both contemporary and historical architecture. LEDline2 features high-power LuxeonTM LEDs, dedicated optics, high-quality materials and lighting electronics. And the new RGB/AWB version offers dynamically changing colors. The linearity of LEDline2 is designed to complement the geometry of the architecture, turning surfaces into 'curtains' of light and transforming light into objects. LEDline2 RGB/AWB is compatible with DMX and enables dynamic color changes.
•
Philips LEDflood RGB/AWB
is a highly distinctive floodlight for illuminating and enhancing structures with colored light. It is equipped with 9 high-power Luxeon™ LEDs. In combination with the user-friendly, patented Zoomspot system, the beam can be adjusted continuously from 2 x 3° to 2 x 15° within a single floodlight. LEDflood RGB/AWB is compatible with DMX and enables dynamic color changes. It recently won the prestigious iF design award.
•
Philips Origami
is a rimless lighting tile with maximum color impact and comes in square, circular and rectangular models. Its evenly lit surface displays a virtually unlimited range of dynamically changing colors (RGB). The pace of the color changes can be easily adjusted. Origami is compatible with both DALI and DMX and has a pre-programmed color-changing mode for stand-alone usage. The range comprises surface-mounted, suspended and recessed versions.
•
Philips CityWing Pedestrian LED
is a complete lighting solution characterized by miniaturization and elegance. The luminaire, bracket and innovative square mast form a balanced combination with a very distinctive shape. A warm-white color temperature from 2700 K up to 4000 K creates a welcoming ambience, promoting social interaction in the urban environment. In March 2006 it won the prestigious gold iF design award.
•
Philips Flexible tube LED
is a linear LED-based luminaire that produces a flexible, clean and smooth colored line. 79 LEDs per meter produce a high luminosity on the surface of the tube. Its miniaturized, flexible structure and uniform luminance make it ideal for integration in architectural elements. The tube can be cut to length on site and is highly impact-resistant.
Controls
To achieve the optimum effect for each LED lighting application, Philips has a host of DALI and DMX-based lighting controls that enable the user to direct the interplay of dynamic colors and changing intensity or choose a pre-defined scene. The following are new to the portfolio:
•
the ColourChaser
wheel makes it possible to directly set a color, dim, or set a pre-programmed automatic color sequence on a maximum of 30 RGB luminaires with full manual control.
•
the ColourChaser DMX
controller enables individual control of up to 48 luminaires with one of the four pre-programmed sequences and the creation of dedicated dynamic sequences. The sequences can be created with Windows-compatible software and uploaded via a standard serial connection.
Customized solutions
The ideal solution for any lighting application has to be based upon balanced consideration of numerous factors – the materials being illuminated, the aesthetics of the setting, environmental constraints, etc. Besides the LED luminaires in the portfolio, Philips can create customized solutions to specification, e.g. for architectural integration.
Contact
Nick Kelso, Philips Lighting Tel + 0031 40 27 56681
E-mail:n.kelso@philips.com
Web Site:http://www.philips.com