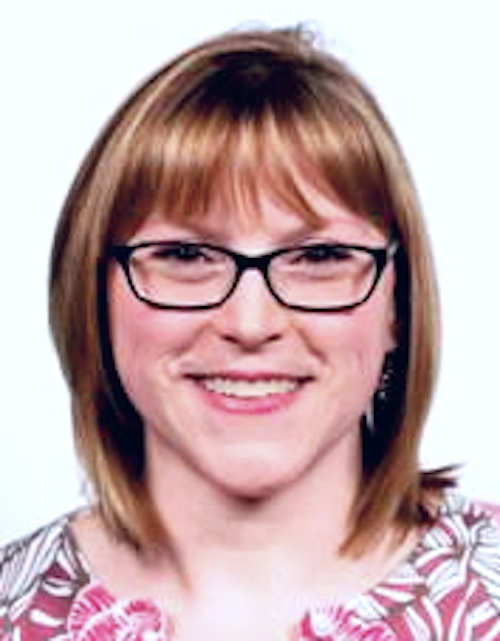 I can't help but build on a back-to-school theme, because, look, it is that time of year for many people and you either love it or hate it. Have you ever taken those tests that are supposed to determine what kind of learner you are? Visual? Auditory/Verbal? Kinesthetic? Tactile? Those categories have certainly been extended since I was in middle school. Some academics have since declared these studies lack supporting evidence. I am here to tell you that anecdotal evidence counts for something, people. I am a mix of visual and auditory learner. Hence, I love webcasts — especially webcasts with diagrams and charts that are easily comprehended rather than pure text-heavy slides.
We recently had the pleasure of hosting a webcast with Cisco's Luis Suau, technical leader of the Industries Product Group, who schooled us on smart buildings and how lighting and controls instill intelligence as a central point for such systems. Because Luis built upon the concepts of a before-and-after-Internet-Protocol (IP) integration model, I could see the evolution of building management through complex iterations, with systems in silos, all the way to a fully integrated smart building example with multiple device connection points. The pieces of this puzzle became less complicated and fully comprehensible with a building block approach that drew me to pull these five takeaways for the student of smart buildings.
1. Building systems need to address generational needs and trends.
The workplace is evolving right along with technology, so it needs to reflect the new priorities of businesses and their employees, who will of course be generationally different. Mobility and collaboration are key in many workplaces now, "breaking down" office walls and improving the user experience. Engagement of the workforce will improve productivity, so the space needs to enable these new priorities by being flexible and manageable.
2. Metrics lead to better building utilization.
Perhaps this seems obvious, but knowing your space usage will enable future proofing and cost savings in commercial smart buildings. Integrating the data collection and management into a central system that features many endpoints will deliver the optimal information needed. This could benefit both building owners and tenants with differentiation and value extended into the building planning, space utilization, comfort-related functions, security management, and allow for modification.
Great audience question: Since IoT is such a new area, it's challenging to explain/quantify the value proposition of smart lighting to potential customers. What is needed to overcome this challenge? Tweet us with your thoughts @ledsmagazine #ledsIoTtip – post to our Facebook page (LEDsMagazine) – or leave a comment down below!
3. Interoperability of building systems will only be possible by integrating communication and not keeping systems in silos.
In this webcast, Luis indicated that the IP network will proliferate as the method to deliver and manage all the data — whether using wired, wireless, or a combination of these technologies. In this case, power over Ethernet (PoE) technology was described as it is able to scale to large buildings and deliver power. And network power drives the scalability of applications within the smart building.
4. Connectivity drives new functionality in light fixtures.
I think we have all been privy to the message that smart lighting is no longer just about whether you need a physical wall switch to power the lights on and off. Now that connectivity brings with it more granular controls and can be applied across many other niche lighting applications, there is no denying that solid-state lighting (SSL) products are being tasked to deliver features beyond the beams of light they distribute.
5. There are more potential network/digital building endpoints than you think!
I'm not going to list them all here but there are things I never even thought of: the badge readers, biometric door locks, and facial recognition systems used for security systems can be tied in and controlled by the same network controlling the luminaires, window shading systems, HVAC, and so on. Perhaps even allowing customization of spaces by individual users who prefer a specific office setup, for example.