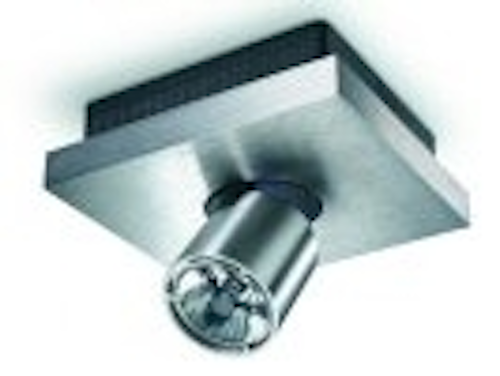 NEWS & ANALYSIS
• Lexus aims to be first with LED headlamps
• Super Vision dispute with Color Kinetics rumbles on
• Osram creates new LED Systems division
• EuroLED conference pulls together European LED community
• LED suppliers jostle for prime position in the IP race
LIGHTING
LEDs move to the next level at Light+Building
Strong walking shoes and a pair of sunglasses were a good idea for anyone trying to see all the LED-related products at Light+Building…but it was a worthwhile journey.
LIGHTING
LED manufacturers unveil latest advances at lighting shows
Two major lighting shows – Light+Building in Germany and Lightfair in the USA – provided the opportunity for LED manufacturers to demonstrate their progress in developing high-power LEDs for the lighting market.
POCKET PROJECTORS
LEDs provide light sources for pocket-sized front projectors
Why try to view images on a tiny handheld screen when you could project the content onto your bedroom ceiling? DLP-based pocket-sized front projectors containing LED light sources are making this possible.
VEHICLES
Boeing turns to LED lighting for its new 787 Dreamliner
Aircraft such as the new Boeing 787 Dreamliner represent a significant opportunity to replace traditional light sources with LED lighting systems. These offer longer lifetimes, reduced maintenance downtime and lower power consumption, as well as benefits to passengers.
DISPLAYS
SID 2006 reinforces emerging role of LEDs in electronic displays
Every LCD display maker or solution provider at SID 2006 showed some type of LED-backlit LCD, reports Stewart Hough, and some highly complex backlighting technologies are now being developed.
SUPPLIERS DIRECTORY
An Appendix to the LED Suppliers Directory published in our April 2006 issue.