Samsung unveils 40-inch LCD TV with LED backlights
Samsung is promoting its LED backlighting technology that provides a very high color gamut, and other advantages.
Sep 7th, 2006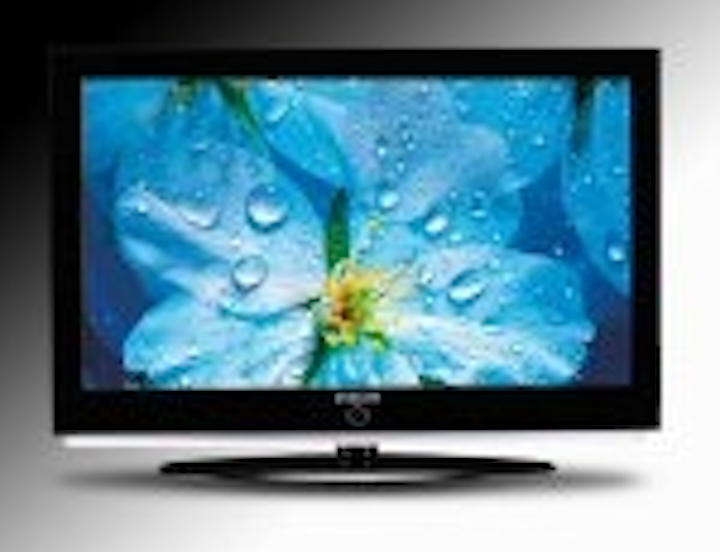 At IFA 2006 in Berlin last week, Samsung Electronics unveiled a number of premium LCD TVs that boast high picture quality, advanced features and elegant design, including a 40-inch model with LED backlighting.
This product introduction was anticipated in an LEDs Magazine article last month – see Samsung to launch 40-inch LCD TV with LED backlight.
Samsung's 40-inch LCD TV with high-powered LED backlight technology (model no. LE40M91) has received Europe's prestigious "Innovation Award" from the EISA (European Image and Sound Association) for its notable features including the LED light source, a color gamut of 146% and an industry-leading contrast ratio of 10,000:1.
The new LED-based LCD TV has far richer color reproduction, based on a much wider color gamut than previous versions. High Dynamic Contrast Ratio, Samsung's proprietary technology, provides deeper and more refined images with the highest contrast in the industry. The TV has a resolution of 1366 x 768 and a brightness of 450 cd/m2.
The LED light source helps to double the panel lifetime compared with previous CCFL-based panels. The light source is also environmentally friendly because it uses no mercury.
The LED LCD TV also brings a new level to the clarity of moving images, based on Samsung's exclusive LCD 100 Hz video quality enhancement technology. A TV screen displays about 50 frames per second, which can create drag in fast-moving videos. Samsung's LCD 100 Hz inserts a frame between each two frames, considerably reducing motion blur. The inserted frame maintains the detailed motion characteristic of the video, and goes through motion estimation and compensation processing. Therefore, compared to a mere duplication and insertion of frames, more natural motion can be realized without undermining other characteristics such as clarity, brightness and color.
The company also released 40- and 46-inch LCD models that support full HD resolution (1920x1080p) with high contrast of 6000:1.