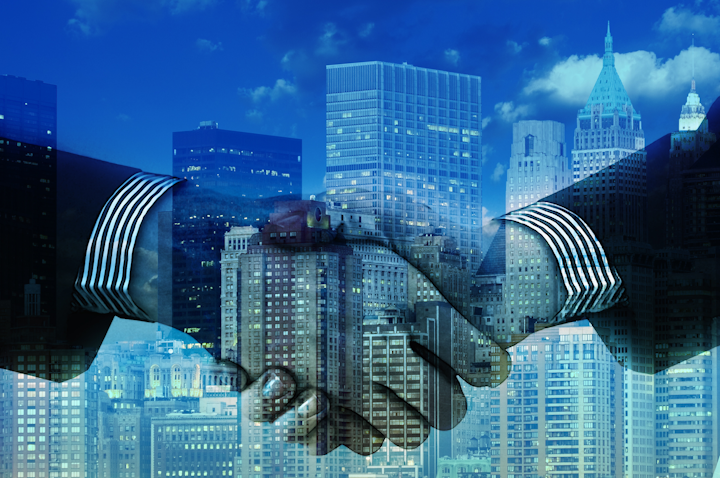 Interference. It's a fact of life. It's a fact of Li-Fi, too. As much as Li-Fi enthusiasts like to point out that their light-based wireless communication technology does not have the interference issues that Wi-Fi and other radio frequencies have, it turns out that they have some interference of their own.
But there are solutions.
According to France's national energy and technology agency CEA, the signals from two neighboring Li-Fi transmitters can interfere with each other in the area where their transmissions cross over. This can cause service to drop when a user wanders from one light to another, forcing users to stay put.
A quick review: Li-Fi is the technology that can transmit data and the Internet via artificial light by modulating the frequency of LED (or laser) wavelength in ways imperceptible to the eye. Its backers believe it will serve as mainstream medium for data communications, adding much more spectrum than what the often saturated radio spectrum provides. In some cases, it will replace Wi-Fi and other systems. In others, it will complement them.
But Li-Fi has been slow to catch on for a few reasons. Among them, as LEDs Magazine has noted often, is that laptop and smartphone makers have yet to embed Li-Fi receivers in their devices. That means that end users have to attach inconvenient dongles to their gadgets if they want Li-Fi service.
There are other impediments, and chief among them according to CEA is the interference issue. But whadya know: CEA to the rescue. It has developed a combination of hardware and software that can conduct signals so as to avoid consequential clashes. Connect CEA's "LiFi Multicell" module — also known as an "orchestrator" — to each Li-Fi light unit, and, voila, you have "the world's first smart orchestrator for interference-free Li-Fi networks," CEA claims
How does it work? Essentially, when a device such as tablet computer enters the interference zone, the orchestrator detects the interference and then optimizes time slots of modulation to avoid disastrous clashes.
CEA recently said it is taking the system to the Las Vegas CES show in January. It's a notable marketing move, as CES, which used to be called the Consumer Electronics Show, is indeed all about consumer electronics. By showing off the "orchestrator" there, CEA wants to validate Li-Fi as legitimate technology for everyday devices and help convince device makers to embed Li-Fi.
One manufacturer of ruggedized laptops, Taiwan's Getac, recently indicated that it is considering embedding Li-Fi technology from Edinburgh, Scotland's pureLiFi.
CEA is hoping that providers of Li-Fi systems such as pureLiFi, Signify, or others, might deploy the technology within their Li-Fi lighting milieus to cut down on interference issues, whether gadgets have embedded receivers or dongles.
MARK HALPER is a contributing editor for LEDs Magazine, and an energy, technology, and business journalist (markhalper@aol.com).