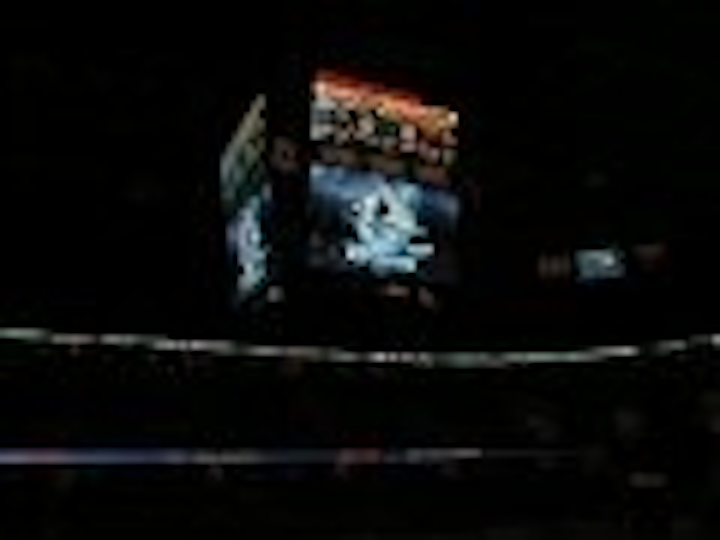 ANC Sports
has completed a display renovation project at Quicken Loans Arena ("The Q") in Cleveland, home of the NBA's Cavaliers and the AHL's Barons.
For the 2005-06 NBA season, ANC replaced the traditional scoreboard with the new 28-foot high center-hung structure highlighted by four "virtual scoreboard matrix" LED screens and a circular LED "ring" that is displayed at the bottom.
Driven by VisionSOFT, ANC's newest software system (see ANC Sports launches stadium and arena media operating system, these screens can mimic the look of a traditional matrix scoreboard and then dissolve that scoreboard into an animated image.
Additionally, ANCSACO, a joint venture between ANC Sports and Saco Technologies, installed over 1500 linear feet of 20 mm SMT Smartvision® LED on two levels of fascia of the inner bowl of the arena.
Also installed were four 10 x 15-foot Smartvision 25mm SMT corner LED screens and two 10 x 20-foot outdoor Smartvision 25mm displays.
ANC says that the Smartvision screens at "The Q" have the widest viewing angles of all LED products, providing crystal-clear images to every seat in the house.