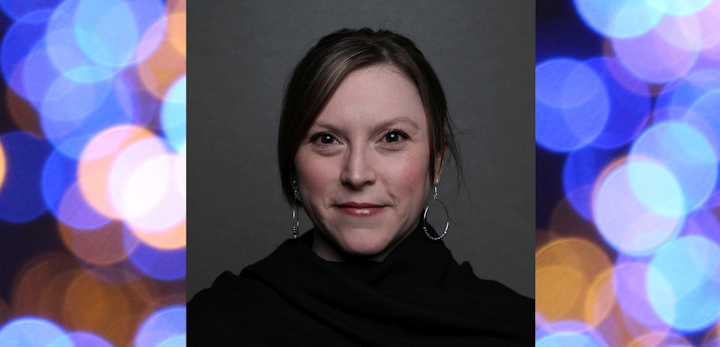 Last summer, I spoke with representatives of the DesignLights Consortium (DLC) about the draft Horticultural Lighting Technical Requirements after the group's yearly congress with stakeholders across energy services organizations, regulatory agencies and utility programs, lighting manufacturers, and other representatives. Once the requirements were approved, the horticultural lighting Qualified Products List (QPL) officially opened for product submissions in November 2018. Earlier this year, minor revisions were made to the policy regarding performance characterization and how long-term testing plans would be modified.
The DLC is now accepting comments from the industry on Draft 1.2 of the testing and reporting requirements for LED-based horticultural lighting. In advance of the DLC's open webinar on Aug. 6, I chatted with technical manager Damon Bosetti about some of the proposed changes.
---
The expanded HortiCann Light + Tech Conference will feature a panel discussion on "Horticultural SSL evolution from product advancements to grower adoption" on Oct. 31 in Denver, CO. We look forward to hearing the panelists viewpoints and experience on developing resources for commercial end users, the impact of incentive programs, and how the solid-state lighting (SSL) industry has responded to the call for efficient, high-quality products in this field.
---
LEDs Magazine: Standards and metrics seem to create a little "heat" when there are multiple proposed methodologies on the table. Is there any instance of that happening with regard to developing the updated Horticultural Lighting Technical Requirements, or have you mainly seen agreement between stakeholders?
Damon Bosetti: It's been encouraging to work with all of our business stakeholders, because while the metrics are yet to be determined, or I guess, under the creation process right now, people bring different attitudes and needs and desires to it. Everyone agrees that advancing the standards quickly is the most important thing, and so there's a lot of very collegial process that I'm seeing with the standards by IES and other horticultural standards.
LEDs: Let's zero in on things that are coming for data and metrics. Flux maintenance is being called out in the latest draft. "The DLC will begin requiring flux maintenance in horticultural-specific units, and will no longer accept lumens or radiometric watts LM-80 or LM-84 reports starting on Oct. 15, 2019." Could you explain what manufacturers will need to do in order to transition into using, as stated in the DLC's press release, "horticulture-specific terms to describe the flux maintenance of their submitted fixtures"?
Bosetti: There's been a lot of work for a very long time to make, specifically, phosphor-converted white LEDs efficient and long lasting. Because all of the applications for these for the past 10 or more years have been aimed at human vision, all of the long-duration 6000 hour or longer tests — which were almost a year — that go into an LM-80 report have been denominated in human vision terms… the term lumens and sometimes the term radiometric watts, which are then converted into lumens.
Those are not the right units to use for anything to do with horticultural, because the lumen could be more centered or less centered between red and blue, and plants use light differently than us. But in the first year of the program, we didn't want to leave out products that in all likelihood will probably be very good and very useful for using the center [wavelengths] simply because the manufacturers didn't have the foresight three years before to run them through a photosynthetic photon flux [PPF] maintenance test. We gave a path to qualifying for those who had lumens- or watts-based LM-80 data. At the same time, [we documented] very clearly and very repeatedly for all the different OEMs that this was going to change in October, and that if they did not have a plan for generating [PPF] based LM-80 reports, they needed to get it going. And every single one of them without exception has assured us that they do have LM-80 data that will be available in PPF terms starting by October.
So this is almost a public service announcement to both thank the LED OEM themselves and to also remind the fixture manufacturers that [they should] pick up the phone; call your OEM LED supplier and ask them about the new range of LM-80 data that we'll be asking for. Because they're ready for it, and if they haven't reached out to you, then maybe you should just go ahead and give them a nudge. Get ahead of it.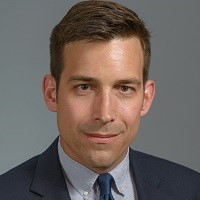 DAMON BOSETTI, DLC

LEDs: I see that Ian Ashdown presented on the ANSI/IES TM-33 Standard for Luminaire Optical Data at your stakeholder meeting in July 2018. TM-33 makes provisions for reporting spectral metrics for both human-centric and horticultural lighting. And the latest DLC draft requirements mention a transition plan for providing this information to get products on the QPL. How will these spectral metrics be used by someone looking to evaluate a DLC Listed horticultural lighting product?
Bosetti: Any errors in how I describe TM-33 in this usage should be ascribed solely to me and not to Ian Ashdown! He's done the entire industry a wonderful service in coming up with this standard. TM-33 essentially fuses the older LM-63 and TM-27 file formats, which store information about the intensity distribution — i.e., what light is coming out at what angle — of the light fixture or the lamp, and what is the color composition in terms of wavelength, which is the TM-27 file.
By fusing them together into one file… Right now, we are not making any requirements for distribution or for spectral content of the light fixtures themselves. But if you imagine a future in which there will be different applications — for example, top lighting versus intra canopy or even sub lighting, which is [when] some manufacturers are making lights that shine up onto the underside of the leaves — those probably will have very different distribution patterns. Having these file formats that can accurately and easily report on that in arbitrary wavelength mixes — not just PPF, but other mixes, too — like TM-33, the benefit is that it would speed review time, standardize design criteria used by everybody across the industry, and would be a real timesaver for everybody, which is why we're trying to encourage it.
Editor's note: The DLC will hold its information webinar on Aug. 6. You can e-mail all comments to the DLC using the V1.2 Comment Form to horticulture@designlights.org by Tuesday, Sept. 3, 2019 (click here to download the form from the DLC website).
Get to know our expert
DAMON BOSETTI is a technical manager with the DesignLights Consortium (DLC) Horticultural Lighting and Networked Lighting Controls programs and a certified energy manager. He has also worked at EnerNOC on demand response programs, and at Digital Lumens on intelligent light fixtures and controls. He started his career deactivating nuclear missiles for several years in the US Air Force, and has bachelor's and master's degrees in aerospace engineering.
*Updated Sept. 6, 2019 for program change information.