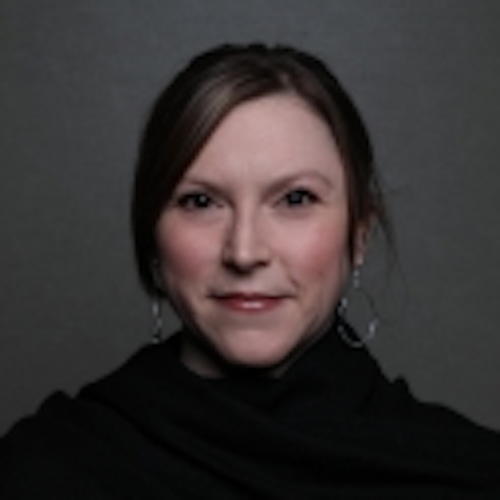 Although we at LEDs Magazine were unable to attend the recent DesignLights Consortium conference and stakeholder meeting, I had the opportunity to speak with DLC technical manager Damon Bosetti and executive director Christina Halfpenny about the organization's progress toward finalizing technical requirements that will put LED-based horticultural lighting fixtures on the Qualified Products List (QPL).
When asked about the stakeholder engagement with the early call for feedback on the drafted testing and reporting requirements, Bosetti said, "I think we had well over 400 comments from almost 50 different entities, which is larger than anything else we've ever done." That response from DLC stakeholders across energy-efficiency organizations, state and federal agencies, specifiers, lighting designers, and manufacturers indicates the scope of interest and recognition that horticultural lighting remains a new and significant market — one that has the potential to reap the energy-reduction rewards of LED lighting.
A revolution is happening in horticulture. It's a seismic shift that will change fundamentally how we grow plants — and it's all down to lighting. Our next Horticulture Lighting Conference will take place in Portland, OR on October 9. For more information and to register to attend please click here.
Indeed, Bosetti stated that "these [horticultural facilities] have power densities that are equal to data centers, that of heavy manufacturing." They consume a considerable amount of energy and that consumption is calculated in a whole budget for a facility that is looking to leverage utility incentives and rebates that are offered. Halfpenny mentioned conference speaker Roger Buelow, innovation leader of Aerofarms, whose horticultural facilities carry a 2-MW load for each location, for example. How to manage that kind of energy load management is both a stewardship and a business decision, Halfpenny observed. Bosetti cautioned that the DLC approach to developing the requirements for the QPL is not "completely prescriptive" but provides more direction on the performance that should be achievable by a qualified fixture. An energy budget will certainly be influenced by varying facility needs and conditions.
Our conversation was mainly directed to understand how the organization and its stakeholders have addressed the questions surrounding horticultural lighting product expectations, as well as what to test and measure for luminaires that have as yet not been subject to standardized testing beyond the component level. ASABE (the American Society of Agricultural and Biological Engineers) has initiated work in that area and released a metric for quantifying the units of measure in terms of photosynthetically active radiation (PAR) that plants use and that the light fixtures are capable of producing. There's particular focus on the PAR band in both of those linked articles if you want to learn more about that. There will be more standards to come from ASABE, and DLC has engaged with both ASABE and IES (the Illuminating Engineering Society) to understand these horticultural lighting metrics and how they are being utilized to develop the forthcoming technical requirements from DLC to qualify products for the QPL.
I broached a subject that has come up before, with regard to both general lighting and human-centric lighting, where some voices in the industry have opined that some energy-efficiency expectations and/or efficacy requirements, by market transformation programs and standards/regulatory bodies, may inhibit the uptake of products that are well-suited for their intended applications.
Understand that I'm not advocating for sub-par product quality or that we should subjugate performance expectations to profit. What I wanted to know was how the various stakeholders reacted to the initially-proposed horticultural lighting technical requirements — did they appear satisfied with the metrics being used, which specifications were being requested for reporting, and the like.
Bosetti reported that general feedback was positive and constructive rather than oppositional — but that the efficacy threshold was one area of discussion. He noted, "We are going to be walking that back a little bit." That required threshold is currently set at ≥2.1 μmol/J. "We meant for it to beat the best-in-class efficacy for high-pressure sodium, and we didn't have the best data going into the first draft. But that's the great part of the multi-draft sequence…we got a lot of great detailed feedback and we're going to be adjusting that data." Below is a snapshot from the DLC's Key Technical Questions document, which defines the efficacy threshold calculation.

Bosetti continued, "The plant scientists…[have] told me that somewhere between 80–90% of the photons coming out of the fixture are going to be in the PAR band. Let's make sure that those are being made as efficiently as possible."
Halfpenny added, "There really is a need for all the stakeholders in the horticultural space to come together to share best practices so that we're all continuing to learn and to communicate the energy implications to a burgeoning indoor ag[riculture] economy. That's what we're concerned about. There's a lot of benefit to it but anytime we're adding to our energy consumption, that energy needs to come from somewhere. And as of right now, it's still coming from fossil fuel sources."
The experts and participants in the DLC drafting process are committed to the mission of enabling this SSL market to grow in a responsible and practical manner that puts product quality first as far as efficacy for the application, with energy efficiency in the balance. The DLC representatives say the technical requirements release is expected to meet the timelines listed on its website.
*Updated July 23, 2018 9:55 AM for name corrections. LEDs Magazine regrets the errors.