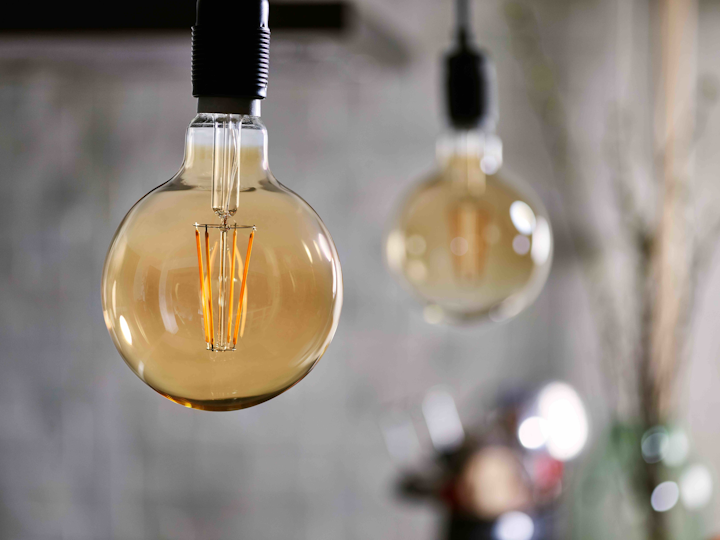 In an effort to cut manufacturing costs, gain control of supply, and protect intellectual property, Signify is acquiring 51% of a Chinese LED lamp and luminaire provider, while announcing another quarter of slowing sales but rising profits amid ongoing restructuring.
The world's largest lighting company did not reveal how much it paid for the stake in privately held Zhejiang Klite Lighting Holdings Co., Ltd., a company which sells private label and OEM goods to companies mostly outside of China.
Klite's customers include Signify, which now hopes to use its ownership to buoy its supply of LED lamps and luminaires, Signify CEO Eric Rondolat told LEDs Magazine. Signify currently outsources the production of all of its LED lamps. Although outsourcing is typically associated with cost cutting, that is not how Signify sees it in the case of Klite.
"We believe we'll be able to develop innovative and cost-effective products by bringing additional scale to Klite," Rondolat said in a short phone call with LEDs today. "We're going to be able, with them, to fully exchange and develop new industrialization methods and at the same time develop connected lighting, which we sometimes refrained from doing when we had to work with Chinese suppliers that were separate companies."
While 51% in China does not necessarily buy a controlling interest, Rondolat was confident that Signify will benefit in many ways.
"Better control of the end-to-end supply chain is a fundamental strategic reason for the deal to happen," said Rondolat, noting that not only will it improve cost efficiencies and large-scale manufacturing processes, but that it will also help protect intellectual property.
"Klite is going to be IP compliant, which is very important and a distinct advantage in an ecosystem of Asian companies today that are operating as suppliers," the Signify boss told LEDs.
Signify previously had no ownership stake in Klite, based in coastal Haining, about 80 miles southwest of Shanghai in Zhejiang province. It is buying shares from a combination of majority and minority owners, and it expects the deal to close before the end of this year.
Klite would then continue to operate as a standalone entity, selling products to other lighting companies as well as supplying Signify.
Rondolat said Klite has annual revenues of around €250 million ($278.3M) from sales outside of Signify. He did not say how much Signify has been buying from Klite other than "they don't today manufacture a big part of what we buy from our suppliers." The portion will likely grow with the acquisition, he added.
By bringing production in house, Signify is adding a new dimension to its cost cutting, which in recent years has included an opposite trend in which Signify has slashed its number of manufacturing plants for conventional lighting products as the industry has shifted to LED products.
"Strategically, when the transition started, we had to close many of our conventional lighting factories, and we started at that point in time to outsource the production of LED lamps," Rondolat said. "It was the right strategy then. Now the market has stabilized in terms of technology, and we see that we have a need now to take back control of the end-to-end supply chain."
Signify now has 9 conventional lamp factories, down from a high of 46 before the restructuring began. It has a total of 40 factories for products including luminaires and drivers. The Klite acquisition would give it ownership in LED lamp production.
The acquisition marks a sharp contrast with industry number two Osram, which exited the lamps business over two years ago and is getting out of luminaires, while also itself changing corporate hands. Number three Current — GE's former lighting company — is going more of the Signify route, as it re-emphasizes lights and fixtures while also pursuing an Internet of Things strategy. The IoT is also very much part of the business plan at Signify and Current.
Meanwhile, Signify announced today that sales for the second quarter ending June 30 slipped by 3.9% to €1.48 billion ($1.65B) from €1.54B ($1.71B) in the same quarter a year ago; comparable sales tumble even more, by 6.1%. The decline was steeper than Signify had anticipated. But with cost cutting continuing, net income leapt nearly 73%, to €50M ($55.68M) from €29M ($33.3M).
The sales down, profit up scenario was similar to the pattern in each of the previous two quarters, which have followed a gloomy six months in the middle of 2018.
"While market conditions remain challenging, the solid momentum in our growth platforms, our relentless focus on operational efficiencies and our strong free cash-flow profile position us well for the future," Rondolat said in a press release.
Cost cutting has included workforce reductions, as the company's headcount stands at 28,144, down from the first quarter's 28,689, which was down from 31,615 in the first quarter of 2018.
If the Klite acquisition goes to plan, not only will it further push down costs, but it would add revenue. The €250M ($278.3M) — or whatever the amount of sales outside of Signify turns out to be — "would be an add-on to our top line," Rondolat said.
Signify has been on something of an acquisition spree for a company facing challenging conditions. Its pickups over the last three months have included livestock lighting companies Once and iLOX, as well as Wi-Fi lighting control company WiZ.
MARK HALPER is a contributing editor for LEDs Magazine, and an energy, technology, and business journalist (markhalper@aol.com).