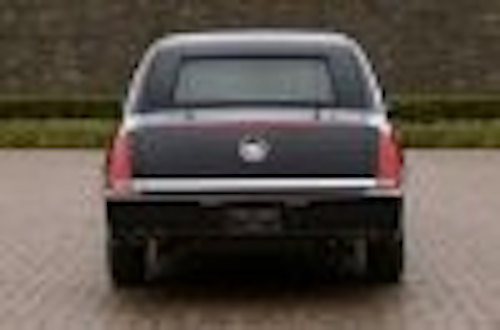 Four Daktronics ProStar® mobile large screen LED video displays provided close-up images at the events surrounding the 55th Presidential Inauguration in Washington, DC last week.
Furthermore, the jet-black, state-of-the-art Cadillac DTS limousine used to convey President Bush along the parade route down Pennsylvania Avenue featured highly distinctive LED tail lamps.
Daktronics provided four 17 feet high by 23 feet wide displays to GoVision, a large screen video rental company located in Keller, Texas. The screens were used at two main events during the festivities.
Each of the mobile ProStar® displays has 23 mm center-to-center pixel spacing. The displays are mounted to a hydraulic hoist on a trailer and can be raised over 15 feet in the air and rotated 360-degrees to provide the best possible viewing to spectators. The units also have their own on-board power generator and complete control system featuring Daktronics Venus® 7000 controller and V-Link® video processor.
Two screens flanked the main stage at the Celebration of Freedom gathering at the White House Ellipse on the evening of Wednesday January 19. Attendees at the Ellipse saw crystal-clear images of several entertainment acts, including Kenny Chesney, the Gatlin Brothers, the Temptations, Kristin Chenoweth and the Radio City Rockettes.
On Thursday January 20, all four ProStar® displays showed imagery to the assembly gathered at the Capitol Building for the Oath of Office ceremony. Two displays were positioned on either side of the Capitol steps and the other two were stationed along Jefferson Drive to provide live, close-up footage for the estimated 250,000 people that attended the ceremonies.
DCU Center, Worcester, MA
In related news, Daktronics has provided an integrated scoring, video and advertising display system for the DCU Center in Worcester, Massachusetts.
The center-hung scoreboard, measuring 13 feet high by 18 feet wide by 18 feet deep, features eight full-color displays, including four ProStar VideoPlus displays presenting live and recorded video images. In addition, two large ProAd screens measuring nearly 150 feet in length have been mounted directly onto the arena fascia.